Manitowoc Commercial Ice and Water Dispenser
Equip Your Business with High Quality Manitowoc Ice and Water Dispensers
Highly Rated Manitowoc Ice and Water Dispenser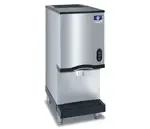 $4,948.00 /Ea
| | |
| --- | --- |
| Retail | $4,948.00 |
| Your Price | $4,154.29 |
View Product
Premium Brand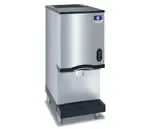 $5,078.00 /Ea
| | |
| --- | --- |
| Retail | $5,078.00 |
| Your Price | $4,263.85 |
View Product
Premium Brand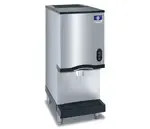 $5,078.00 /Ea
| | |
| --- | --- |
| Retail | $5,078.00 |
| Your Price | $4,263.85 |
View Product
Premium Brand
$5,981.00 /Ea
| | |
| --- | --- |
| Retail | $5,981.00 |
| Your Price | $5,021.67 |
View Product
Premium Brand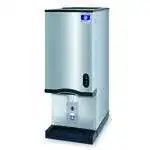 $6,111.00 /Ea
| | |
| --- | --- |
| Retail | $6,111.00 |
| Your Price | $5,131.23 |
View Product
Premium Brand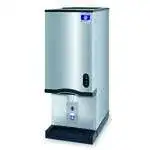 $6,111.00 /Ea
| | |
| --- | --- |
| Retail | $6,111.00 |
| Your Price | $5,131.23 |
View Product
Premium Brand

$3,560.00 /Ea
| | |
| --- | --- |
| Retail | $3,560.00 |
| Your Price | $2,989.26 |
View Product
Premium Brand

$4,112.00 /Ea
| | |
| --- | --- |
| Retail | $4,112.00 |
| Your Price | $3,452.35 |
View Product
Premium Brand

$4,196.00 /Ea
| | |
| --- | --- |
| Retail | $4,196.00 |
| Your Price | $3,523.20 |
View Product
Premium Brand

$4,653.00 /Ea
| | |
| --- | --- |
| Retail | $4,653.00 |
| Your Price | $3,906.68 |
View Product
Premium Brand
Sorry. No products found.
Manitowoc Commercial Ice and Water Dispenser Filters
Filters
The Manitowoc commercial ice and water dispenser is a high-quality commercial-grade machine designed for use in various foodservice establishments. It is a versatile and reliable machine that can produce both ice and water at high volumes, making it an ideal choice for busy restaurants, cafes, bars, and other similar businesses. This dispenser is capable of producing up to 180 pounds of ice per day, making it suitable for high-traffic environments where a continuous supply of ice is required. It features a powerful compressor that efficiently cools the water and produces ice in a quick and consistent manner. The Manitowoc commercial ice machine with water dispenser is also designed with convenience and ease of use in mind. It features an intuitive touch-screen control panel that allows users to easily select the desired ice and water settings. It also has a built-in water filtration system that ensures clean and fresh-tasting water. Additionally, the dispenser is constructed with durable materials and is easy to maintain, making it a long-lasting and cost-effective investment for any business. Overall, the Manitowoc ice and water dispenser is a high-performing and reliable machine that can meet the demands of any busy foodservice establishment.