Ice-O-Matic Commercial Ice and Water Dispensers
Check Out Our Selection of ICE-O-Matic Commercial Ice & Water Dispensers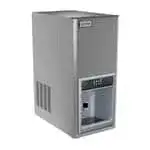 View Product
Superior Brand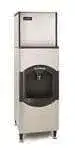 View Product
Superior Brand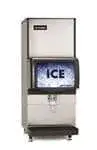 View Product
Superior Brand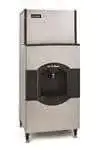 View Product
Superior Brand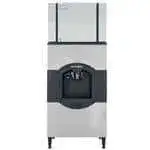 View Product
Superior Brand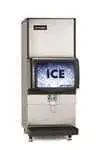 View Product
Superior Brand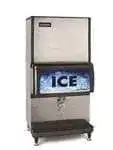 View Product
Superior Brand
Sorry. No products found.
Ice-O-Matic Commercial Ice and Water Dispensers Filters
Filters
Ice-O-Matic is a leading manufacturer of commercial ice machines and dispensers, known for their high-quality products that are designed to meet the demands of the busiest kitchens and foodservice operations. Their line of commercial ice and water dispensers offers a range of features and benefits that make them a smart investment for any business. One of the key advantages of these dispensers is their convenience. With a built-in water dispenser and ice maker, these machines provide both cold water and ice in one convenient location. This eliminates the need for separate water dispensers and ice machines, which can save space and reduce costs. Another benefit of Ice-O-Matic commercial dispensers is their durability. These machines are built to withstand the rigors of a busy commercial kitchen, with high-quality materials and components that are designed to last. They are also easy to clean and maintain, which helps to ensure their longevity and performance over time. In addition to their convenience and durability, Ice-O-Matic ice and water dispensers offer a range of features that make them ideal for businesses of all types. They come in a range of sizes and capacities, so you can choose the model that best meets your needs. They also offer a range of ice types, including cube, nugget, and flake, which can be customized to meet the specific needs of your operation. Investing in an Ice-O-Matic commercial ice maker with water dispenser is a smart choice for any restaurant or bar that needs reliable, convenient, and high-quality ice and water solutions. With their durable construction, easy maintenance, and customizable features, these machines offer a range of benefits that can help businesses save time, space, and money while providing their customers with top-quality service.