Blue Air Undercounter Ice Machines
Keep Your Customers Cool with Blue Air Undercounter Ice Makers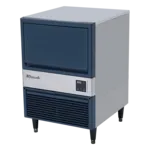 View Product
Superior Brand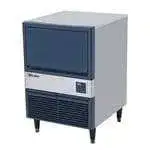 View Product
Superior Brand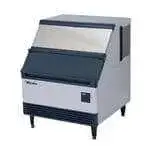 View Product
Superior Brand
Sorry. No products found.
Blue Air Undercounter Ice Machines Filters
Filters
As the temperatures start to rise, nothing beats a refreshing cold drink or a chilled dessert. That's why having a reliable and efficient ice machine is essential for any restaurant or bar. Blue Air undercounter ice makers offer a wide range of models that fit any space and produce high-quality ice, ensuring your customers stay cool and satisfied. Blue Air is known for its innovative and durable commercial refrigeration equipment, making it a leading manufacturer in the industry. Their undercounter ice machines are no exception, designed to meet the needs of busy foodservice operations. These machines are built to last, with stainless steel construction and advanced technology that ensures consistent ice production. One of the key features of Blue Air undercounter ice machines is their compact design, making them ideal for small spaces. They can fit under countertops and worktables, allowing you to maximize your kitchen or bar area. Despite their size, these machines can produce a large volume of ice, ranging from 50 to 350 pounds per day, depending on the model. They also offer various ice shapes, including full cubes, half-cubes, and nuggets, giving you the flexibility to choose the best option for your business. The ice cubes are crystal clear, which not only looks great in your customers' drinks but also ensures they melt slowly, preventing dilution. Blue Air undercounter ice makers are an excellent investment for any foodservice business. They offer reliable and efficient ice production, a compact design, and the flexibility to choose different ice shapes. With Blue Air, you can keep your customers cool and satisfied, even during the hottest days of the year.