Feelin' Hot, Hot, Hot! Warming Shelves Are a Must-Have for Your Foodservice Business!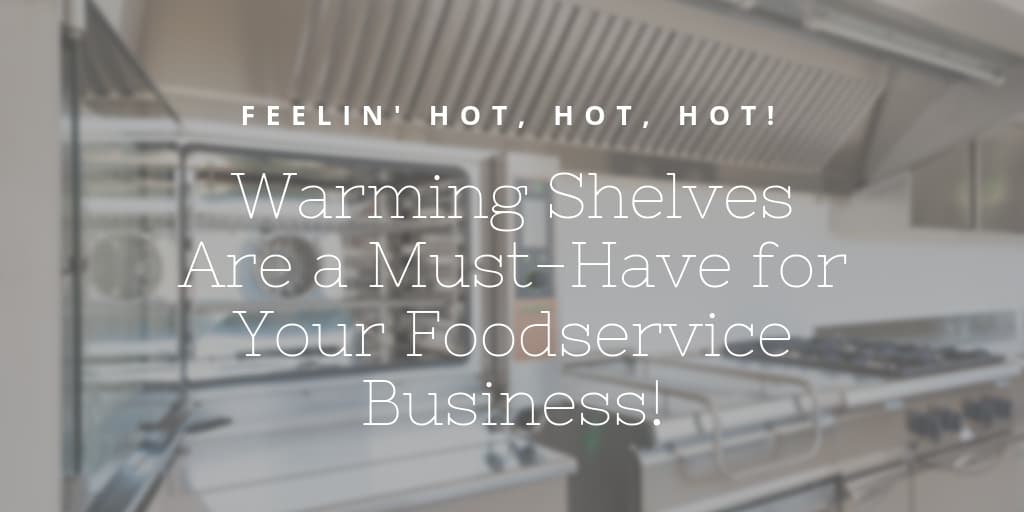 Heated shelves are very useful pieces of commercial equipment for your restaurant kitchen, concession stand, catered event, and the like. They are a great fit for buffet lines, pass-through areas, hors d'oeuvre displays, and workstations.
The overall purpose of heated shelves is to keep various food items at the proper temperature for a chosen length of time. People in the foodservice industry use heated shelves for several different purposes, including holding dinner entrees and side dishes until they are ready to be served, keeping take-out boxes warm until they are ready to be delivered, or keeping buffet items hot and ready for people to dish onto their plates.

This style is best for catering businesses, concession stands...

One of the most important considerations when selecting a heated shelf is the size of the unit and its wattage. Heated shelves can be found in a variety of styles and sizes - small, medium, or large, anywhere from 13-41 inches, and in a variety of widths. Keep in mind, the more food you intend to serve or store with the unit, the greater amount of space and wattage you will need.
One of the top brands for heated shelves is Hatco. Hatco units are manufactured with an aluminum exterior, a fiberglass insulation, and an adjustable thermostat. They are designed to heat anywhere between 80 and 180 degrees Fahrenheit. Additionally, Hatco heating units are guaranteed against breakage and burnout.
Hatco offers heated shelves in both drop-in and freestanding models, which is another important factor to consider when deciding on a unit. Drop-in heated shelves, like the Hatco GRSB-42-I Glo-Ray Drop In Heated Shelf with Recessed Top, are installed directly into counter surfaces. These are great if you are looking to have some heated workstations in your kitchen. Freestanding heated shelves, like the Hatco GRS-24-D Glo-Ray Heated Shelf, are portable and can be set directly on countertops, carts, or tables. This style is best for catering businesses, concession stands, and the like.
Another well-known brand of heating elements is Cadco. Cadco offers a complete line of warming surfaces, that can reach all the way up to 205 degrees Fahrenheit. There are also some higher-end Cadco models that contain thermostats allowing you to control the heat to keep your foods hot for hours at a time.
No matter which brand you decide to go with when selecting your heated shelf, keep in mind that there are other factors that you will need to consider. As mentioned above, size and style of your heated shelf are two of the most critical factors to consider when choosing a model fit for you and your establishment. Additionally, don't forget to consider the extras, such as controls, thermostats, and the like.