Let's Toast to Toasters! Two Main Types of Commercial Toasters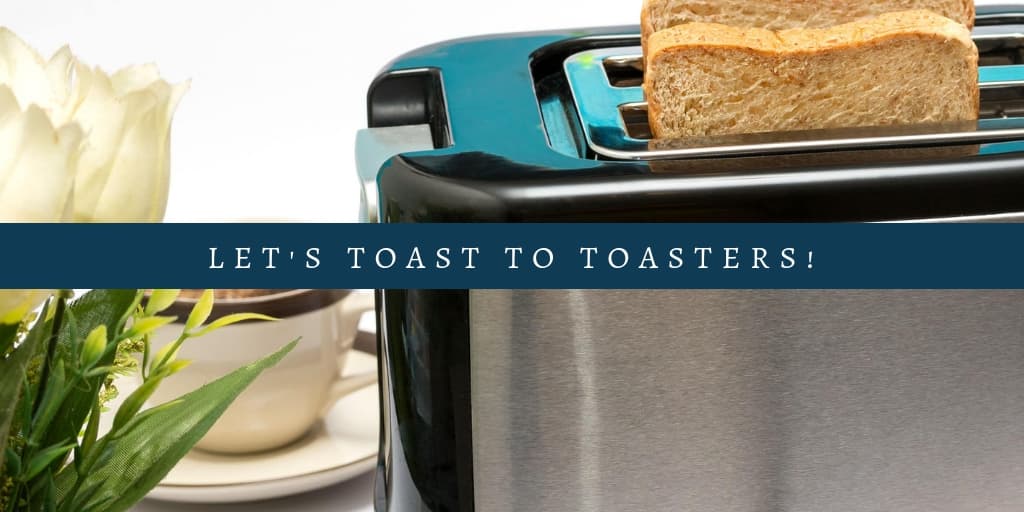 Commercial toasters are ideal for foodservice businesses such as bakeries, delis, diners, restaurants, buffets and the like, as they are able to produce large amounts of bread products in a short amount of time. There are several different types of commercial toasters to choose from when shopping for a new appliance for your kitchen. Two of the major types of toasters are conveyor toasters and pop-up toasters. Each of these types of toasters has very different characteristics, so be sure to do your research before deciding which toaster is right for you and your kitchen!
Conveyor Toasters
Commercial conveyor toasters, like the Hatco TQ-800H Toast-Qwik Conveyor Toaster, allow you to quickly and evenly toast your bread products on a continuously moving conveyor belt. They are capable of toasting regular-sized bread, bagels, English muffins, and even some specialty breads. There are some models that are designed to perform single-sided toasting for items such as buns or bagels, and some models that are designed to perform double-sided toasting for items such as bread. In addition, there are even some models that are designed to perform both single- and double-sided toasting at your discretion.
Conveyor toasters have the capability to output a greater amount of bread products than pop-up toasters do. Depending on the model of the conveyor toaster, and what you are toasting, they are able to toast anywhere from 300 to 1600 pieces in an hour. Additionally, conveyor toasters are available in many different sizes, configurations, and with a variety of features such as conveyor speed dials and different size openings for product input.
Conveyor toasters work by loading the product into the input opening on the front of the unit. The product is then pulled back into the heating chamber of the unit using the conveyor belt. While it is being pulled through the unit, it is getting toasted - either on the front, back, or both - and then it falls down an angled chute onto the collection surface. Conveyor toasters are very common in locations where customers toast their own products, such as in hotels, cafeterias, and the like.
Pop-Up Toasters
Commercial pop-up toasters, Hamilton Beach 24850 Proctor-Silex Pop-Up Toaster, are larger than standard toasters that are found in most homes, but a bit smaller than conveyor toasters. These toasters are best for low volume toasting needs, as they toast about 50-500 pieces of product per hour. All pop-up toasters will toast bread and English muffins, and some models with thicker openings will toast larger items such as bagels or Texas toast.
Pop-up toasters work by inserting the product into the input slots, and then lowering the product into the heating chamber to toast using the heating elements. Just like conveyor toasters, some of the models of pop-up toasters have heating elements on both sides, while others only have a heating element on one side or the other. In addition, there are some models with a switch that you can use to simply turn off the heating element on one side or the other.
Pop-up toasters are typically divided into three basic categories in terms of usage. These include light duty, for about 80 slices or less per hour; standard duty, for about 80-150 slicers per hour; and heavy duty, for around 150-500 slices per hour.
No matter what foodservice industry you're in, having a commercial toaster is a very smart idea if you're looking to improve your business. Restaurant, bakery, deli, diner, or hotel - there are tons of different commercial toasters out there to meet your kitchen needs!