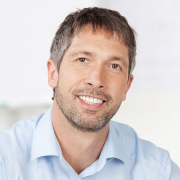 Michael Newman
Commercial Food Service equipment Sales Consultant representing all major brands and types of commercial food service equipment. Experienced in the commercial and retail food service industry since 1999.

What customers say about Michael
Their service was very professional, their online Proposal and Invoice layout was set up very easily for our use. A live person was always there to talk with us and answer all our questions when ever we had called. They kept us up to date with all productions and deliveries. I will definitely be using their service again in the future.
great company easy to speak with ,this is our 2nd time doing business wiyh them .I'm sure we will do more in the future .
*** is amazing, best experience I have ever had! We were experiencing delays with freight and FedEx. *** not only helped identify/explain the equipment i needed to replace but took my calls and responded to my emails everyday to ensure we met our install deadline. All our future equipment needs will go through ***- he so good.
Customer Service was very good.
The service was very good, from the ordering to the delivery. The timeing was perfect.
I ordered 2 new Garland Ranges, with convection ovens, Salamanders, ss shelf on right hand side, casters, the works. $*** order. No problems with the orders at all. The DELIVERY was a problem. Good Lord. It took 9 months for them to ship, then another 2 weeks of shipping. Garland comes from Canada. I was super bummed. But... the ORDER was right. everything arrived at the same time, as I requested. ***, my rep, had to deal with me bitching and moaning about not getting my stoves, and he never hung up on me. Props to him for that. the 5 stars is because it was RIGHT. Everything fit, was exactly what I ordered, showed up all at the same time on the same truck, and while it was nearly a year, that is not something Ckitchen can control, so... Good job.
I had been looking for equipment for a new sandwich shop and not having much luck when I ran across Ckitchen .com and talked with ***. They had the refrigerated equipment in stock that I needed to finish the installation. He was very thorough , the transaction was completed and I received the equipment when promised. I would highly recommend Ckitchen and ***. In fact I already have! Keep up the great customer service!
We are happy with the service of ckithen specially to *** . He always find a way to help us.
Working with great people is always a good thing. Great prices, great shipping, and they continue to update and inform you on products and deliveries.
My salesman had a answer for every question I had. Had full knowledge of product that was purchased and helped me make the right choice. Great price also. No problems. Thanks Michael!
Offer good price with a wide range of products to choose. All price includes free shipping. When my order was delayed, I got dedicated update from my assigned customer service representative, not just a random person.
Wonderful job of locating the equipment I needed. Seemed to have great access to manufacture inventory at their disposal. Shipping was fast and without issue. It would have been helpful to have had a better idea of parts needed to complete the install. The direct draw beer cooler I purchased came without the parts needed for the CO2 system, but maybe they all do.
Purchased Ice machine and dispenser in October 2021.
We had no problems with the product or the shipping.
Good service
Service was great. Shipment arrived on time. Sales person *** was very kind and helpful.
Great customer service, they went above and beyond to help me with my order.
*** was excellent to work with through the entire order process. You should feel lucky to have as a employee.
Well to sum it up, CKitchens has everything I need and my customers need no matter the manufacturer . CKitchens always contacts me with updates and information needed for changes. CKitchens helps me feel good with purchases as giving back is always a good feeling. CKitchens is the all around place to shop now even more for equipment and so many parts and small ware items. Much appreciated CKitchens for you Business and Help..
*** was great to deal with very informative we were updated several times about our order.