Food Pan Carriers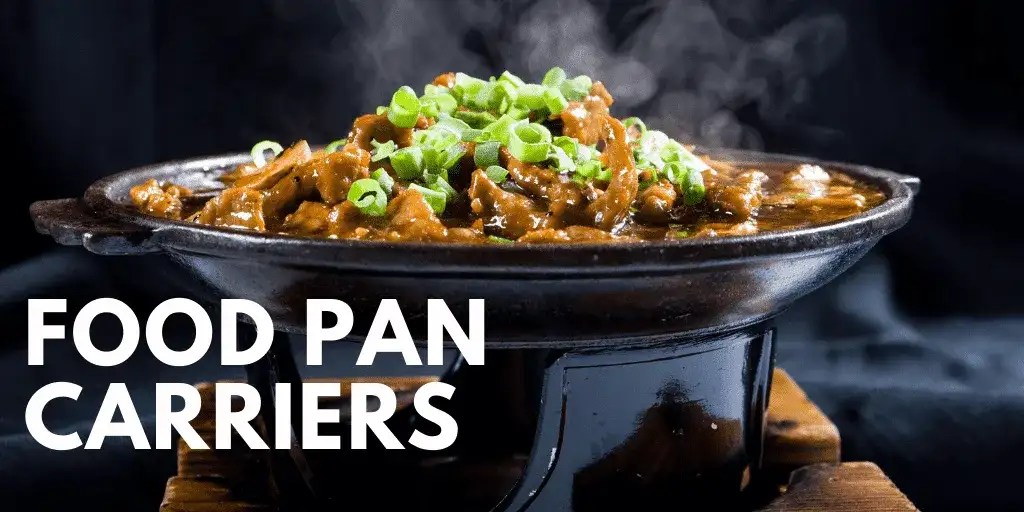 Catering involves the purchase of equipment that is specialized for the transportation of foods in a safe and sanitary manner from your restaurant to a venue. For those offering buffet-style catering, hot and cold food bars are one of the most important pieces of equipment. To stock your bar, you'll need to invest in food pan carriers to get the prepared items to the venue. There are two main types of carriers to keep in mind for your hot and cold food pans.
Front Load Pan Carriers
These carriers - also known as insulated carriers - load from the front as the name implies. These are best used for transporting your food pans in bulk wherein the pans can then be loaded into chafing dishes for service at the venue. Here are some tips for your front load pan carrier to keep in mind:
Insulated to keep hot food hot and cold foods cold.

Electrically heated pan carriers maintain temperatures between 150º and 165º without cooking.

Capacity ranges from(2) 12x20 inch pans up to(8) 12x20 inch pans.

Stackable models are available and include carrying handles for easy transport.

Pan carriers can stand over five feet tall and are available with casters attached for easy mobility.
Top Load Pan Carriers
For more casual events, top load pan carriers are ideal. These load via a removable lid and can fit easily into catering vehicles for safe transport.
Range in depth from 2.5 to 16 inches.

Insulated to keep hot food between 175º and 189º and cold food between 33º and 37º for four hours.

They come with two available handle styles: lip or loop.
You can shop our line of food pan carriers or simply send me a message to help equip your catering line with appropriate food pan carriers for your needs.
LENNY TELLER
Contract/Design/Engineering
CKitchen.com
E Friedman Associates
(917) 335-1127
lenny@efriedman.com