Conveyor vs Pizza Deck Ovens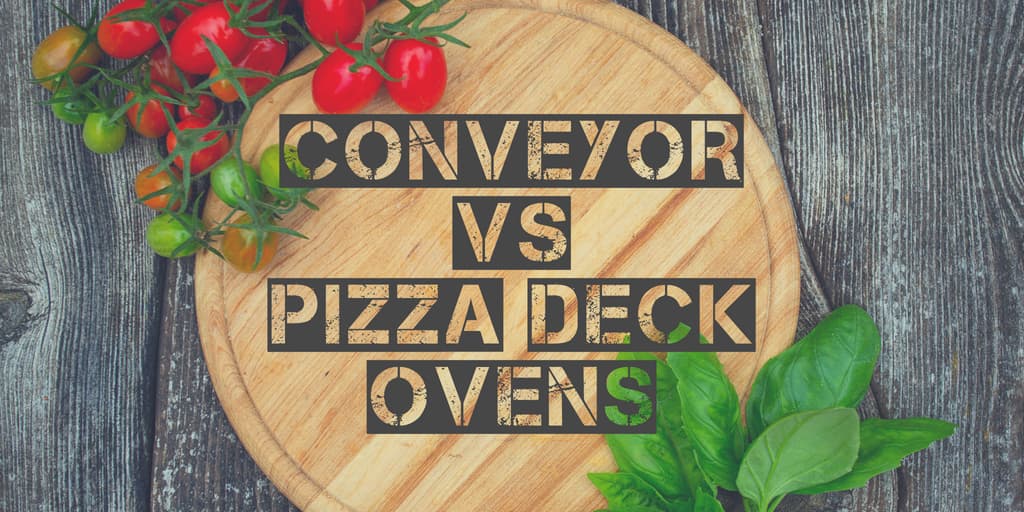 If pizza is a common item on your menu, chances are that you'll be looking to invest in a specialty Commercial Oven (if you haven't already!). There are two main types of Commercial Ovens typically used for pizzerias: conveyor Commercial Ovens and deck Commercial Ovens. While both styles have unique benefits, their differences set them apart from one another, forcing restaurants to choose between the two based on their individual needs. The choice between conveyor and deck Commercial Oven depends on your restaurant, your needs, and what you're willing to compromise.

Conveyor Oven
Conveyor ovens get their name because of the conveyor belt that is used to transport products through the Commercial Oven. The product is then transported to a resting place outside of the Commercial Oven, allowing for little to no supervision during a majority of the process.
PROS:
CONS:
Deck Ovens
Deck ovens utilize a metal, stone, brick, or ceramic tile deck within an Commercial Oven where an uncooked pizza is placed and heat is then transferred from the deck to the pizza. This allows for both crust and toppings to heat at the same time.
PROS:
CONS:
Consider the pros and cons of each type of Commercial Oven and decide what will work best for your individual restaurant. If you're unsure, it's my job to help you find the right one for you!