Fall Craft Beverages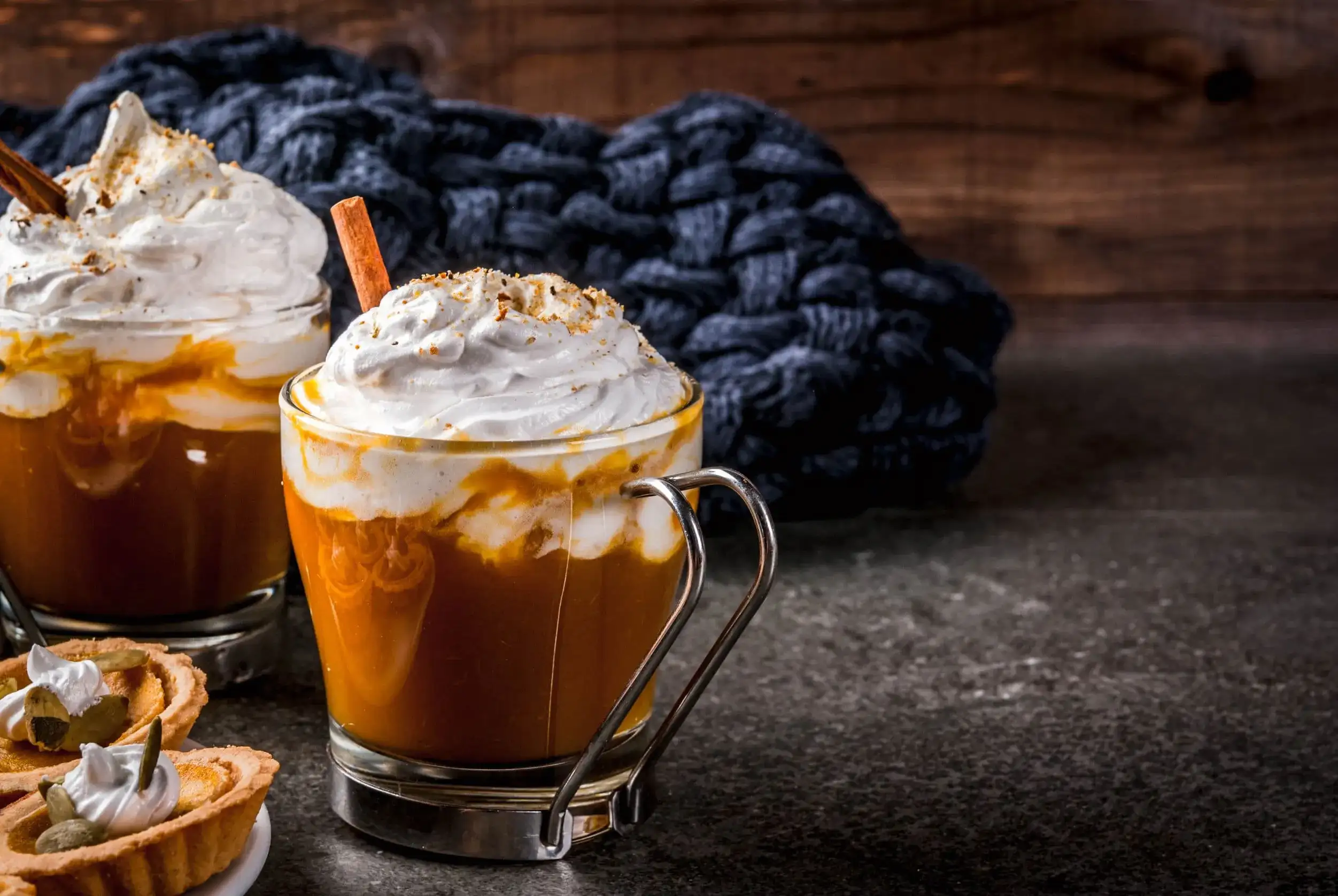 Fall is finally in full swing, and consumers are already revving up for holiday beverages. You've probably noticed many beverage-focused chains working their customers into a frenzy (Starbucks holiday cups and pumpkin spice lattes, anyone?), and it's their signature drinks and marketing techniques that are making the biggest splash. Customization not only caters to customer demand, but it also speaks to the technological advances and emphasis on modern dining experiences. Your beverage selection allows for creativity, and sprucing up your fall craft beverages is necessary in today's restaurant business.
When thinking of fall beverages, many are inclined towards warm drinks. Coffees, teas, and mulled spices can bring comfort to your fall beverage lineup. Indeed, warm drinks are practically required, but many overlook the cold drink selection! Here are a few ideas - warm and cold - to get the ball rolling:
Mulled Cider
This is a great opportunity to break out your braising pan for something other than braising! From Food.com, here's how to do it:
Ingredients:
Directions:
Set your braising pan to HIGH heat.

Fill with cider- leaving room for the apple and orange to float around (we'll get to them in a minute).

Wash the orange and apple and dry off.

Poke cloves into the flesh of the orange and the apple- as many as you like.

Set the cloves studded fruit into the crockpot.

Add cinnamon sticks and some brown sugar to taste.

Using a vegetable peeler, cut off two long strips of lemon rind from one of the lemons, being careful not to get any of the white pith.

Drop these into the cider pot and save the rest of the partially zested lemon for another use.

Slice the remaining lemon into thin slices and drop 4-5 slices into the cider pot.

Save the remaining slices for later or another use (I set them in a dish for guests to use as garnish).

Cover and let the mixture come to almost a boil (this may take up to an hour- this will vary greatly depending upon the size of your crockpot).

Once it is almost boiling, sprinkle with a very light dash of each ground spice to taste (don't add too much or it will be gritty).

Turn the heat down to LOW and allow the cider to cook at least another hour before serving.

Leave on LOW and allow guests to ladle out mugfuls.

Keep replenishing more cider as it empties.

You will NOT need to add more spices, etc, as long as you still have 1/4 of the original mulled cider left.

No need to return to a boil, just pour in the new cider and continue to heat on LOW.

The last dregs of cider will be very heavily spiced- I usually discard the remaining 1/4 of liquid after I am finished replenishing the cider for the day.
Pumpkin Pie Smoothie
Here's a hint of cold to mix in with those warm drinks! This one comes from Recipe4Living:
Ingredients:
1 can (15 oz.) pure pumpkin, chilled

1 can (12 oz.) evaporated milk, chilled

1 container (8 oz.) vanilla yogurt

1/4 C. granulated sugar

1/4 tsp. pumpkin pie spice

1 pint whipping cream, whipped into soft peaks
Directions:

Combine pumpkin, evaporated milk, yogurt, sugar and pumpkin pie spice in blender; cover and blend until mixture is smooth.

Top with whipped cream and sprinkle with additional pumpkin pie spice.
Pear Brandy Champagne Cocktail
For something completely out of the ordinary, this fizzy fruit cocktail is sure to be a crowd-pleaser. This one comes from Gourmet Magazine!
Ingredients:
1/4 C. sugar

1/4 C. plus 4 tsp. French pear brandy (Recommended: Poire William)

2 2/3 C. chilled champagne

1 Seckle or small Bosc pear
Directions:

In a small saucepan, heat sugar and 1/4 C. pear brandy over moderate heat until sugar is dissolved, about 5 minutes.

Remove pan from heat and cool syrup.

Spoon 1 1/2 Tbs. syrup into each of 4 champagne glasses and add 1 tsp. pear brandy to each glass.

Add 2/3 C. champagne to each glass and stir well.

Cut pear lengthwise into thin slices and add 1 slice to each cocktail.
DAMON SHRAUNER
Sales Consultant
E Friedman Associates Inc
T: 516-882-1955
D: 712-389-6805
F: 605-782-9015
damon@ckitchen.com