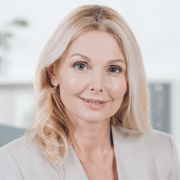 Cynthia "Cindy" Maier
There is nothing quite as satisfying, than knowing your customers vision, and helping to make it a reality.
I have always been a "people pleaser!"
I found out early on, helping out at my uncles pizza place in New York, the power good food has, easily changing someone's mood.
I was hooked, I wanted to make people happy.
It's why I spent my earlier career as a cooking school director, then caterer/restaurant owner.
I also know the excitement and the challenges of planning and executing new businesses.
I have had many successful cafes, restaurants and have created thousands of beautiful events during my career.

Working with CKitchen.com affords me the perfect fit, to be able to hear, understand, advise and deliver to my customers .
I am proud of our company's product offerings and its emphasis on product knowledge, we have a continuing stream of Training, to stay current with the constant changes in the industries latest products and innovations.
It's actually an honor to assist these customers, to be part of the process. It can be as simple as trying to find the right blade for their food processor, because without it they cannot create that perfect galette., or as complex as a full kitchen set up. Each phone call brings a new adventure and opportunity to create a Happy customer.


What customers say about Cynthia "Cindy"
I have been impressed with the level of service provided by *** . She has addressed my problems and given solutions that have worked flawlessly.
The staff was helpful and efficent, I highly recommend this company. The first product was damaged, with their help after one phone call the replacement was delivered in two week. As far as the Masterbilt commercial display freezer, I am very dissappointed. The sliding glass tops are flimsy, framed in plastic. Ill be shocked if they last a year. this is the third Masterbilt I have had in 57 years, such a shame to cheapen the build.
Fantastic service and communication
Very happy with the purchase of a John Boos cutting board from CKitchen. Their price was the lowest I could find, it shipped fast and the communication was very good.
The sales representative was very friendly and helpful in purchasing of the equipment. Kept us up to date on the order status. I would buy equipment from them again.
We were very happy with the product and with the ordering experience. More could have been done to notify us of the shipment status of the orders and when they were expected to arrive.
The customer service agent *** was excellent. She was professional and understood what I needed and offered options. *** stuck with me through the process and I really appreciated her help.
Excellent service!
Prompt friendly service.
Very good customer service from Cindy I highly recommend her.she went above and beyond to make sure I got what I was looking for.thank you
Perfect customer service.
Had a very good shopping experience. I would definitely use again and recommend Thanks
Great working with *** after sale it would have been nice to have a few more status updates is all, but overall went great ! Thank you
Amazing staff , fast responses , everything is perfect
Amazing customer support!
Great customer service! Only part of my original order was shipped. When I called to report the problem, the associate took responsibility immediately. She tracked down the problem, called me back and arranged another shipment that same day. I was rally impressed because rarely do you find someone that does their job nowadays. I wish I had noted her name.
*** was th best. Very helpful and moved mountains for me
test eKomi -personal review
Great service Very informative
Would highly recommend
Cynthia "Cindy"'s Blog Posts