How to Clean Cast Iron After Cooking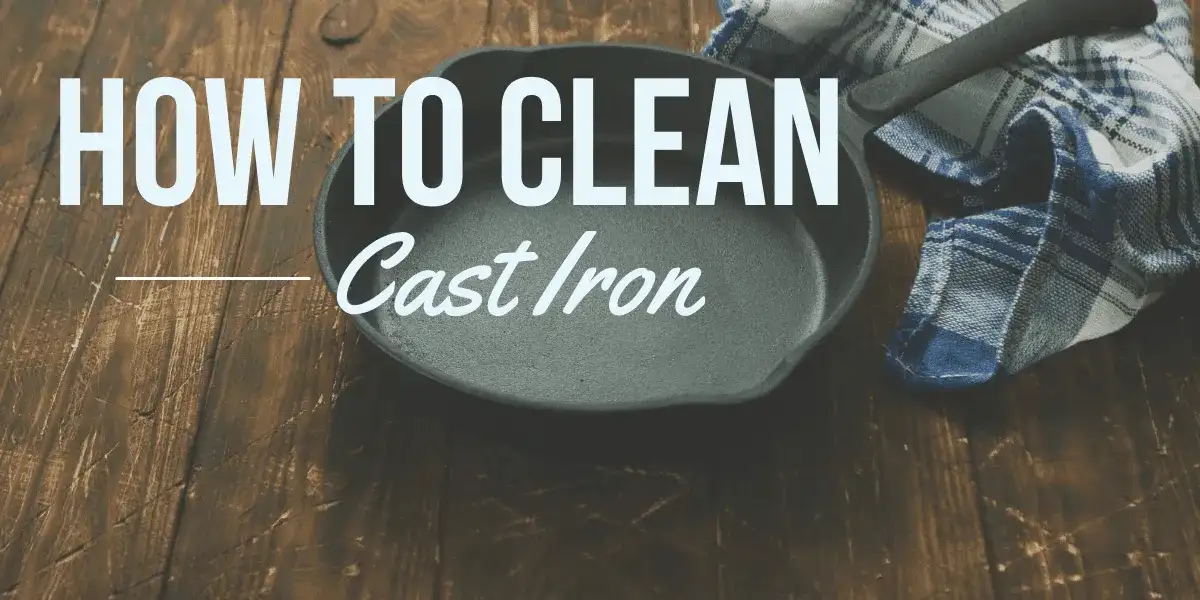 If you are new to the world of cast iron, you may be curious about the best way to clean it. While it may be tempting to shove it into the sink or dishwasher with everything else, there are some important do's and don'ts when it comes to learning how to clean cast iron after cooking.
It is definitely a different process than any other commercial kitchen equipment, but it is well worth it to keep your cast iron in the best shape possible for years to come. Cast iron gives your food a different, authentic flavor, but that is only the case if it is taken care of properly.
Before you can get started with the process, there are a few different materials you will need to clean it properly.
Materials for Cleaning Cast Iron
Here's what you will need to get started – while some materials are optional, they are recommended because they will make the process easier.
Either a sponge or a stiff brush

Paper towels or a dry cloth
Shortening or vegetable oil
Kosher salt (optional)

A stove (optional)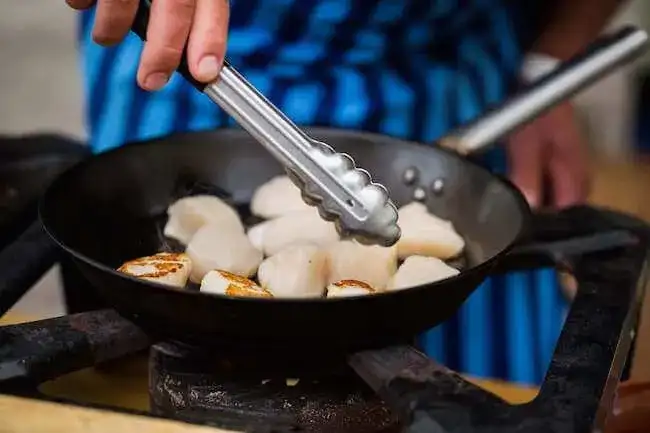 7 Steps for How to Clean Cast Iron After Cooking
Once you have all of the necessary materials for cleaning your cast iron, here are the steps for doing it properly. They do not necessarily have to be done in this order, and not all of them are necessary for each cleaning, so use them as appropriate.
1. Clean Your Cast Iron Immediately
Believe it or not, the best time to clean your cast iron is immediately after using it, while it is still warm or hot. Unlike other pots and pans, you don't want to let cast iron soak in your industrial sink, as it could cause it to rust.
2. Use Hot Water
While no, you shouldn't be soaking your cast iron during the cleaning process, using hot water to clean it is necessary. Ideally, it should only be cleaned with running water, not set in an industrial sink with stagnant water.
Wash your cast iron by hand using hot water and either a stiff brush or a tough sponge. Do not use soap, steel wool, or your dishwasher to clean it, as that may strip away the cast iron's seasoning. If you're cleaning the smallwares with extremely hot water, make sure to wear gloves to avoid burning yourself.
3. Scrub off Anything Stuck to the Cast Iron
For food that is stubborn and stuck to your cast iron, scrubbing it vigorously with water and kosher salt does a fantastic job of removing it.
Once anything stuck to it has been removed with the salt and water mixture, you can either rinse it off with water or wipe it down with a paper towel. In the case that food is still stuck to the cast iron, boiling water should take be able to take it off.
4. Remove Any Rust
If you have cast iron with rusting, you are able to use steel wool to remove it. Another interesting home remedy is rubbing the rust with half of a potato and some baking soda.
However, when removing rust from your cast iron, you may need to re-season it afterward.
5. Dry the Cast Iron Thoroughly
You don't want to leave any water in the cast iron, as it could cause rust. Dry it thoroughly either with a clean towel or by putting it on the stove over low heat.
6. Oil the Cast Iron
It's vitally important to oil your cast iron skillet as well.
To do this, apply either melted shortening or a coat of vegetable oil to the inside of your cast iron skillet. If you would like, you can oil the outside as well.
Buff it to remove any excess oil that remains afterward.
7. Storing Your Cast Iron
Last but not least, make sure to store your cast iron in a cool, dry place.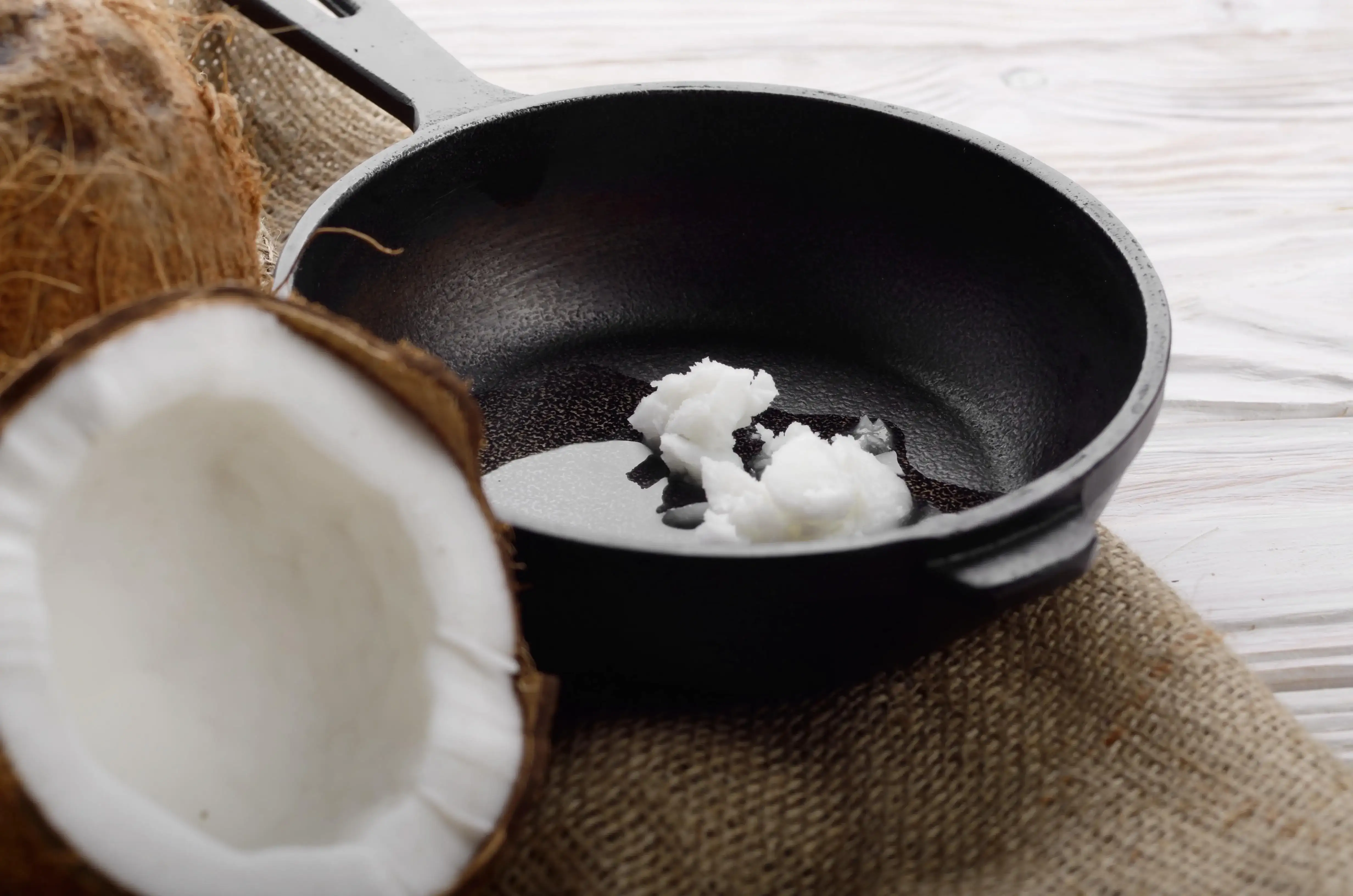 What Not to Do When Cleaning Cast Iron
Since cast iron is made of a very different material than your other commercial kitchen equipment, there are some aspects of cleaning to avoid altogether.
While it may be tempting for you to use soap to clean your pots and pans made of cast iron, this is a bad idea. Cast iron is incredibly porous, which means that any flavor added to the pan will stay in there and literally bake into the item. Soap is a fairly strong flavor, and definitely not one you want to be included in your cooking. It's why you should use salt and water instead.
If you have food and residue that won't come off with water and salt, then rubbing it with something stronger like steel wool is fine. However, this should be done as sparingly as possible, as it will scrape away your pan's seasoning as well. Using boiling water should be attempted first, as it will take less off of your cast iron.
Final Thoughts on How to Clean Cast Iron After Cooking
The better care you take of your cast iron, the longer it will last you. A good cast iron skillet or pan can last you decades if it's regularly cleaned and kept in a dry area. It's also one of those fantastic kitchen items that get better with age, not worse. Overtime the seasoning and all of the flavors meld together and give your food a unique, wonderful flavor.
When learning how to clean cast iron after cooking, it's important to be patient and follow these instructions for the best results. Otherwise, you could end up with an un-seasoned pan or a more seriously damaged one. However, you should also know that your cast iron is incredibly resilient, so don't worry about a small misstep.
Are you in need of some new commercial kitchen equipment? Check out the Ckitchen options at the lowest possible prices for your kitchen needs!