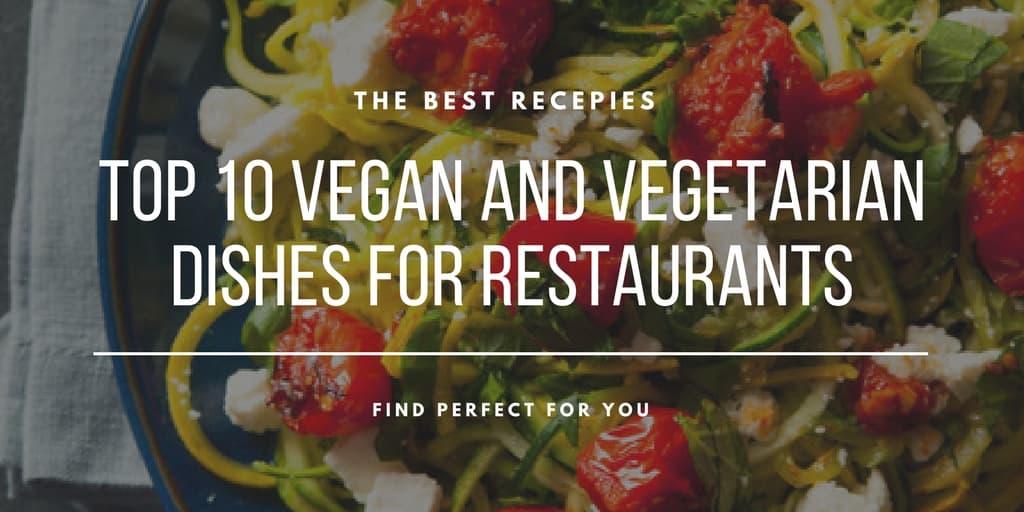 Top 10 Vegan and Vegetarian Dishes for Restaurants
Healthy eating isn't a new trend. In fact, it's one that keeps gaining momentum as more people get interested in fueling their bodies the right way.
According to The Huffington Post veggies are the star of the show – in fact, they will dominate dinner plates.
As such, plant-based diets are here to stay. They're a great choice to stay healthy for the long haul. Lots of people are taking on vegetarianism or veganism, whether they're cleaning up their diets or partaking for certain meals.
A fantastic way to make sure you're catering to healthy eaters and alternative diets – not to mention hot food trends – is to provide vegans and vegetarians their own menu.
How To Make Dairy-Free Vegan Ice Cream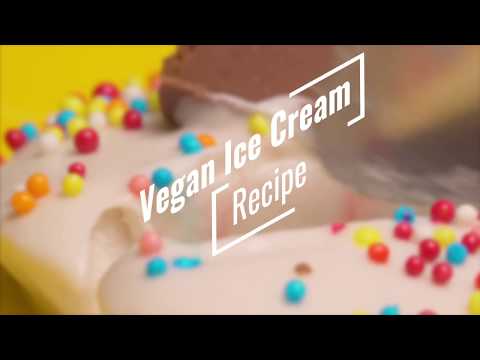 10 Totally Tasty, Trendy Vegan and Vegetarian Dishes for Restaurants
For your restaurant or eating establishment, think about developing some tasty, meat-free, animal product-free dishes that will appeal to every palate. The hungry, health-conscious eaters will come in droves.
1. Cauliflower Pizza Crust
Recently, cauliflower has emerged as a versatile, all-star vegetable. It's hearty enough to stand up to all kinds of cooking techniques and is a great flavor vehicle.
Did you know you can make a pizza crust from cauliflower that's crispy, golden-brown, and, most importantly, delicious? Plus, creating this crust gives vegan eaters a chance to indulge in lots of sauce, vegan cheeses, and toppings.
2. …and Cauliflower Steaks
Another tasty alternative to meat? Cauliflower Steaks. These tasty morsels are achieved by taking a whole head of cauliflower and slicing it into big, thick pieces. Season and roast them for a fresh, interesting, and yummy way to serve up this veggie.
3. Fries in Every Form
Everybody loves a good pile of warm, crisp, salty fries. However, you can think beyond just potatoes. Try frying up a batch of avocado fries, banana fries, zucchini fries, carrot fries, or green bean fries. Serve with an array of dipping sauces for a unique and delicious treat.
4. "Zoodle" Dishes
Continuing the trend of creative ways to get your vegetables, zoodles are where it's at. These are simply vegetables cut into spirals with a special tool. The resulting veggie noodles can be used in every type of cuisine where you would normally see pasta and rice/grain noodles: Thai food, Italian, Chinese, Korean, and more.
Just a few zoodle varieties include sweet potato, zucchini, and beet noodles.
5. Smoothie Bowls
Bowls are in, big-time. If you can eat it out of a bowl, people will love it. As such, for breakfast, lunch, or light fare, consider sweet or savory smoothie bowls.
Smoothie bowls are little thicker than straw-sipping varieties and have lots and lots of toppings. You need to eat them with a spoon. They're easily made vegan with soy, almond, or cashew milk.
A basic sweet smoothie bowl recipe includes frozen fruit, vegan milk, bananas, and ice blended together (combine fruit and even veggies in creative ways to mix up the texture and flavor). Then, top it with whatever your heart fancies: nuts, seeds, fresh fruit, peanut butter, coconut flakes – the list goes on.
6. Grain Bowls
Similar to smoothie bowls, grain bowls are layered with flavors and textures to make a great savory dish. This is a perfect, hearty option to add to a vegetarian menu in restaurants. What's more, you can make the dish totally your own.
Start with any cooked grain – try quinoa, rice, farro, or couscous. Top with an array of veggies, cooked or raw. Raw spinach or arugula go well alongside roasted or sautéed seasonal veggies.
Don't forget to leave room for the protein: choose tofu or tempeh for the vegans, or a nice cheese or fried egg for vegetarians. Create a signature grain bowl with your own personal mix, and don't forget to top it all with a flavorful dressing or sauce and some garnishes.
7. Portabella Mushroom Burgers
Vegans and vegetarians get burger cravings just like everybody else. Satisfy their appetite by providing a portabella mushroom burger on the menu.
These big, meaty mushrooms are a great substitute for beef and hold flavor eally well. Top the mushroom burger with vegan cheese and caramelized onions for a Philly cheesesteak, or go the classic route and do lettuce, ketchup, tomato, and mustard.
8. Cashew Cheese and Fruit Plate (Charcuterie)
Looking for a simple, elegant appetizer for your vegan and vegetarian customers? Go with a simple but fun cheese and fruit plate, but make it friendly for all diets and include cashew cheese.
Vegan cheeses are pretty good substitutes for cheese made with animal milk, but some creameries have bumped up their game with cashew milk. These creamy cheeses taste gourmet and go perfectly with crackers, fruit, and nuts on an elegant platter.
9. Dairy-Free Vegan Ice Cream
Yes, vegans can have their ice cream, and it can taste just as good as ice cream made from cow's milk. If you offer ice cream, think about adding a vegan flavor to cater to your diverse clientele.
A great base for a vegan ice cream is coconut milk. It's incredibly creamy and the flavor is subtle, so you won't end up with coconut ice cream. Punch up the creaminess by adding thickeners like arrowroot or corn starch.
Once you have the perfect base, add ingredients and mix-ins to come up with your own unique flavors.
10. Try Cupcakes for a Vegan Menu in Restaurants
It's possible to bake for your vegan customers, too. Their eyes will light up when they see sweet temptations available just for them. This alone will make the extra effort worthwhile.
Try a vegan chocolate cupcake with whipped coconut cream. This heavenly indulgence is super-easy to make. Just use vegetable oil in place of butter. For eggs, some recipes skip them altogether. Others use flax seed meal as a substitute. Experiment and choose whatever method tastes best to you.
A Vegan and Vegetarian Menu in Restaurants Can Be Simple
Providing an array of foods for all of your customers doesn't have to be difficult. Choose easy recipes that use creativity and you'll have your guests salivating for more.