Size Isn't Everything: Spotlight on Small Display Items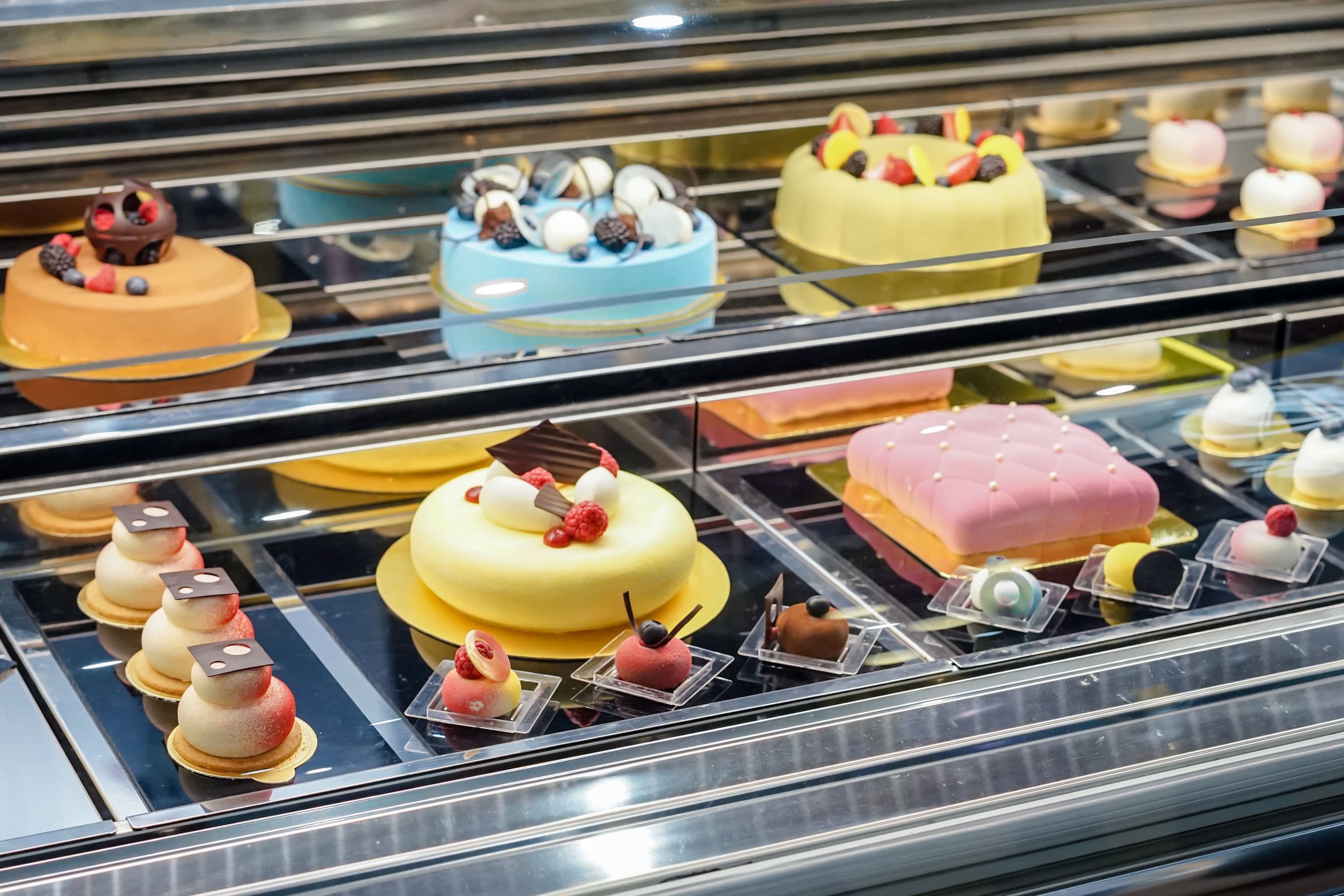 Small display items such as display risers, mirror trays, cake stands, and display bins all add convenience and appeal to a restaurant. Just like larger pieces of commercial equipment, these smaller items can introduce a host of benefits to your customer's satisfaction as well as your restaurant's bottom line.
Display Risers: Display risers come in a variety of sizes, shapes, colors, and patterns, and can be used in a wide array of situations. Display risers are commonly used in buffet and catering settings to show off various foods and boost presentation to appeal to guests. They are also often seen at the front of a restaurant to offer a preview of some of the desserts on the menu, either within a display case or on a front-of-house shelving unit. Display risers offer increased convenience, as they are able to be moved around and arranged as desired. In addition, display risers are very versatile; not only do they hold food, but they can be used as accent pieces to display dishes, floral arrangements, and other decorations as well. To add even more appeal, consider display risers that are lighted around the edges!
Mirror Trays: One of the great qualities about mirror trays is that although they are small, they are still hard to miss. With the reflection of the mirror surface and the shine of the tray's edges, mirror trays are nothing short of eye-catching. Like display risers, mirror trays are often used as accent pieces in buffet and catering settings to catch guests' attention and offer a variety of foods and drinks. They are perfect for holding a fruit or vegetable display or even for serving small dishes such as fruit bowls, desserts, drinks, etcetera. Some mirror trays can even be stacked in order to display two levels of product.
Cake Stands: Cake stands are the perfect way to show off cakes, pies, cookies, muffins, and cupcakes. They allow for outstanding visibility of your baked goods to your customers or guests and are often found at the front of a bakery or diner to display desserts and other bakery products Most commercial cake stands are stainless steel, which is a beneficial quality, as the shine catches the eye much like the mirror trays. Some cake stands swivel, while others are stationary, both possessing various desirable qualities.
Display Bins: Display bins are primarily used to display canned or bottled beverages in the front-of-house. They are often seen in bakeries, delis, cafes, or any other eateries in which people do not necessarily sit down to be waited on. Display bins hold ice and are insulated in order to keep the beverages cold for the customers. Keep in mind that you're likely to reap the most benefits when these bins are strategically placed near grab-n-go areas for impulse buys.
As you can see, it is not only large equipment that serves a purpose in the restaurant industry but small equipment as well. From increasing visibility to adding an eye-catching accent piece, small display items can be just as effective at increasing profits and customer satisfaction as your small appliances and commercial units.