Menu Labeling Requirement Delayed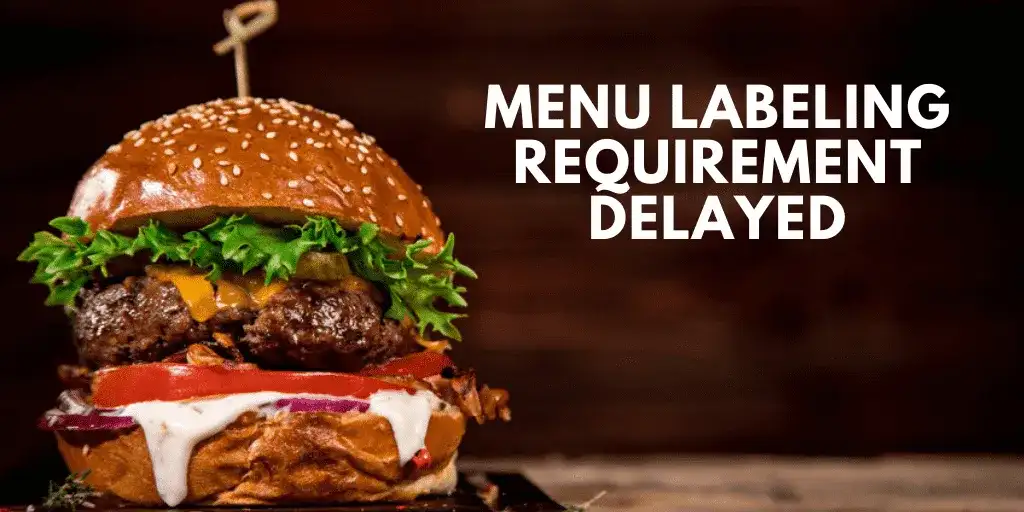 A set deadline for December 2015 was causing restaurant owners nationwide to scramble. The deadline indicated the date for which restaurants would need to provide nutrition information about every menu item to their customers. While some restaurants may have had an easy time with this new regulation, many smaller businesses and supermarkets were realizing that the looming deadline was likely to not be met. Now, the deadline has been moved back a year to December 2016 to give businesses extra time to plan and execute.
The FDA's announcement was as a result of businesses inquiring further about the new regulations and what exactly they entailed.
"Industry, trade and other associations, including the grocery industry, have asked for an additional year to comply with the menu labeling final rule, beyond the original December 2015 compliance date," the FDA said in its announcement. "The FDA agrees additional time is necessary for the agency to provide further clarifying guidance to help facilitate efficient compliance across all covered businesses and for covered establishments to come into compliance with the final rule."
In fact, senators recently had asked for more clarity as well, "Businesses, particularly small businesses, will need appropriate time to budget and plan accordingly to meet the rule's requirements to provide nutrition information to consumers that is understandable and clear, and therefore of the greatest value to consumers," the senators wrote.
With many chains already preparing for the change, the change in the deadline simply allowed for businesses with tighter budgets and smaller resources the time to fully comply. For grocers, the legislation was particularly difficult as many of them don't typically have menu boards for their delis. Similarly, grocers with unique local products that may not have easy-to-determine calories were finding themselves in a difficult predicament. Grocers are pushing legislation that would free any establishment that gets less than 50 percent of revenues from prepared food from complying with the regulation.

"We're encouraged that FDA's commitment will give us more time to at least garner some clarity and answers without feeling rushed to make difficult business decisions in an attempt to comply by December 1, 2015, with regulations that are unclear," Leslie Sarasin, president and CEO of the Food Marketing Institute, said in a statement.
DAMON SHRAUNER
Sales Consultant
E Friedman Associates Inc
T: 516-882-1955
D: 712-389-6805
F: 605-782-9015
damon@ckitchen.com