Top Food and Dining Trends: 5 Foolproof Ways To Win Customers Over In 2021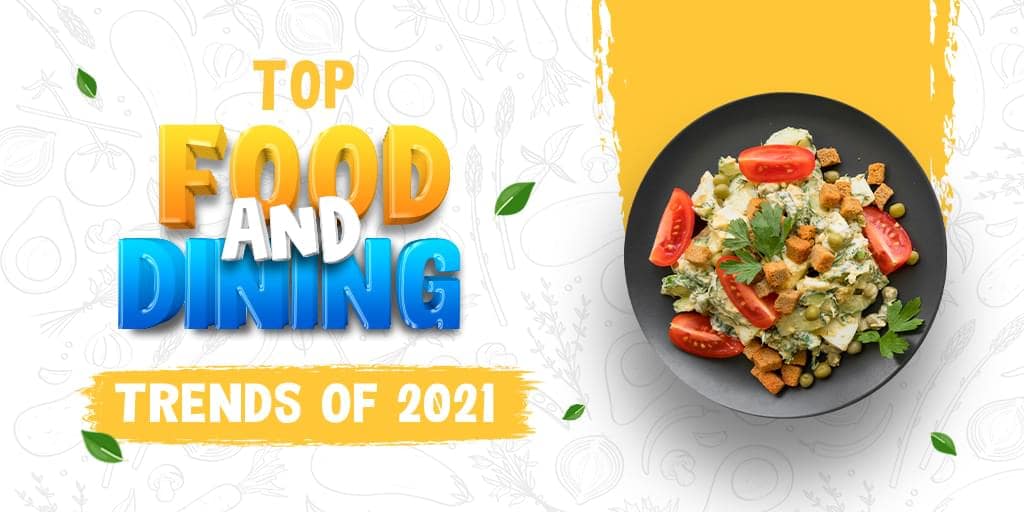 As COVID-19 changed the world in unexpected ways, consumers now have an updated checklist for dining success: health, convenience, quality, purpose, and sustainability. Each one is well represented and demonstrated in the new wave of food and beverage industry trends that we are going to examine below. These new trends are setting new standards for operators to follow and can help you refocus your business on what matters most to your audience.
Top Food and Beverage Trends: Health and wellbeing first
Coronavirus pushed customers to switch to a healthier food lifestyle. This triggered a wide-scale change in the foodservice industry including the abrupt switch to delivery, stricter safety and sanitation practices, and innovative menus.
Immune boosters
New trends in the food industry show that customers are looking for functional ingredients and highly nutritious meals and beverages that benefit the mind and body. The latest Innova report reveals that six out of 10 consumers are specifically seeking out immune health-boosting superfoods. According to global flavor company Comax Flavors, the top flavors in this category will be apple carrot ginger, blueberry elderberry, and manuka honey--all of which are highly versatile and easy to incorporate in baked goods, beverages, confectionery, dairy, and even plant-based recipes.
Citrus and antimicrobial flavors
Top flavor and fragrance supplier Bell Flavors & Fragrances, on the other hand, predicts the wider use of citrus and antimicrobial flavors such as tea tree, clove, peppermint, garlic, cinnamon, magnolia, and horseradish to pack a lot of taste and nutrients in the food. Flavor innovator Beck Flavors says that a citrus fruit called yuzu, which has a tart flavor, offers a unique way to elevate cocktails, sparkling water, and energy drinks while cherry blossom can add some sweetness to tea and desserts.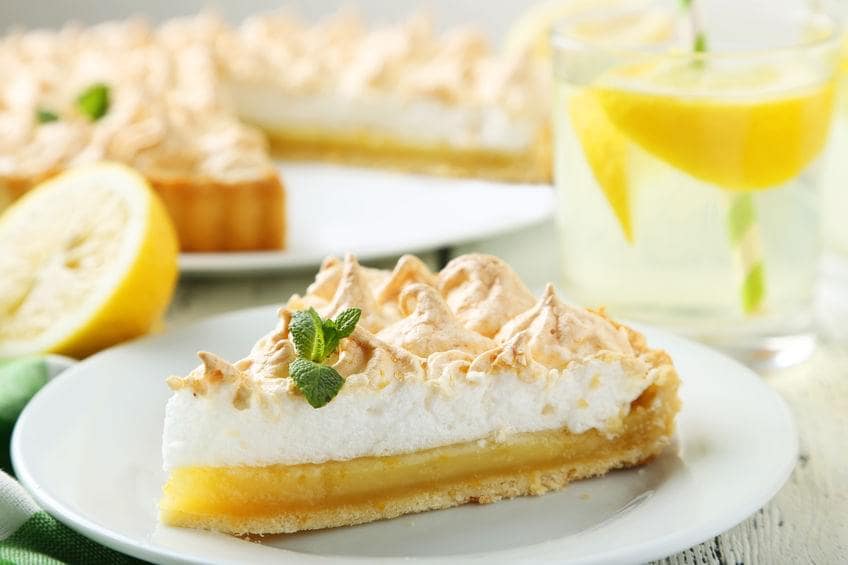 More plant-based recipes
And because of its perceived higher and healthier quality, the plant-based movement is also getting a boost. According to Sabina Vyas, senior director of strategic initiatives and communications at the Plant-Based Foods Association, more plant-forward recipes that incorporate algae, fungi and mushrooms, and legumes and pulses will find their way to our plates to deliver food that is nutritious, sustainable, and also delicious. More and more customers are also developing a taste for plant-based proteins and non-dairy beverages, which could help lab-grown foods hit the mainstream.
Healthy cocktails
Customers still love to snack, but they now tend to grab the healthier options that are also convenient or easy to prepare. They also want to be able to indulge in sweets without guilt. In fact, even cocktails are getting a healthy twist, as greater demand for alcohol-free spirits and low-calorie alcoholic beverages specifically hard kombucha, hard seltzer, and homemade craft cocktails continue its upward trend.
Sustainable ingredients
In line with their greater health awareness, customers are also looking for transparency from operators and food manufacturers as a guarantee of the safety and sustainability of their products. Providing clear information that tells them where their food comes from, how it was sourced, and how it is made cultivates confidence and trust in your customers, and helps them better understand what you offer them.
As environment and purpose climb high up the customer checklist, many also tend to respond well to brands with a good cause and a heightened awareness of their impact on the planet, or brands that support local agriculture and production.
Top Food and Beverage Trends: Paying for premium
To many, the coronavirus pandemic has made them realize the importance of self-care. This fed into the rise of premiumization as more people turned to food for comfort. Customers focus on quality over quantity, and so they have become more open to spending more on premium products like pastries, chocolate, processed fish, and hot drinks with marked features. According to Tapi Group, we will see a lot of this in action in the alcohol beverages department, with tequila leading the charge.
Premiumization also plays well into healthier customer lifestyles, with many also opting for drinks that are superior in quality and health benefits. From this, organic wine is expected to soar this year.
Top Food and Beverage Trends: Convenience feeds adventurous palates
The pandemic has severely limited travel activities, keeping people home for longer periods. To fight the quarantine boredom, many took to the kitchen to brush up on their cooking skills. This year, more customers are venturing into the greater culinary world and experimenting with new and exotic flavors.
Delivery and online ordering is fueling this habit, as customers love the quick and convenient access to high-quality ingredients whenever they need them. This made it possible to bring restaurant flavors into home-cooked meals.
Spices and unique experiences
Customers have become more open to new sensory experiences that introduce unique aromas, flavors, and textures to their food. More people are ordering spices and sauces online in an attempt to elevate a homemade dish.
Common staples are being reimagined or experienced in a whole new way. Many customers are getting their caffeine fix from cold brew coffee, specifically, nitro coffee. This type of coffee has a special ingredient-nitrogen. This creates a frothy, highly caffeinated concoction that amps up the sweetness and tones down the acidity. Some don't drink it at all, and instead like their coffee in the form of snack bars, granola, smoothies, and even booze.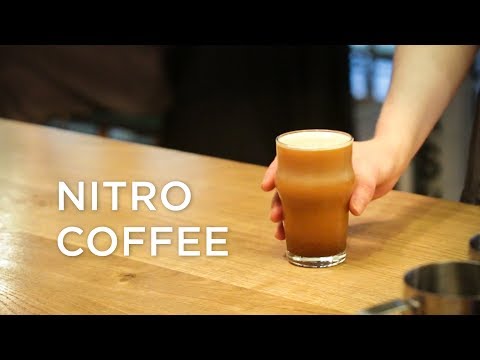 Meal kits
There is also a higher demand for curated or personalized meals that incorporate specific ingredients to meet certain health goals and unique lifestyles.
Meal kits have also become more popular among people looking to get started on their home-cooking journey, thanks to the convenience of complete, pre-portioned ingredients and the excellent customization. More recently, pre-made meal kits have become more common as they help cut down prep time and cleanup for the busy, on-the-go individual. Meal kits provide operators tons of opportunities to cater to different lifestyle choices and diets, which is why they are expected to thrive in the increasingly health-conscious world.
Top Food and Beverage Trends: Global flavors rock the world
Travel restrictions also challenged operators to bring food experience to their customers and to do so as authentic as possible. This put traditional ingredients back to the fore with greater demand for global flavors like matcha and moringa as well as elderberry, cinnamon, and rhubarb. There will also be active attempts to trace and identify flavors to more specific regions in order to differentiate them and add another layer to the experience.
Global flavors as comfort foods for quarantine
In fact, cuisines inspired by global flavors make up the wealth of "comfortine" foods or comfort foods during the quarantine that rose to popularity. Several industry reports have shown that Mexican, West African, and Asian food especially Regional Indian food rank the highest in this department. Quesabirria, a tortilla topped with cheese and a Mexican stew traditionally made with goat, has emerged as the number one food trend for this year in a report by restaurant consultancy Andrew Freeman & Co.
Karen Malody, FCSI, founder and president of Culinary Options LLC describes comfortine foods as those that feel good to eat and have deep and rich flavors. She says that the popularity has a lot to do with the meals being affordable and easy to transport. This plays well to the changing format of the restaurant where there are now multiple channels--namely delivery, curbside pickup, takeaway--in addition to the traditional table service.
New ways of cooking
This trend has made other types of cooking more prevalent. A primary way to prepare global cuisine is through sous vide cooking because it lets you pack tons of flavor into the less expensive meats and proteins to improve their taste and quality significantly. This method of cooking also reduces the need for constant monitoring, which helps with reducing labor as well. It is also much easier to extend the shelf life of the food with airtight packaging, which means food can be prepared in advance.
Since many of these dishes can also be held safely at hot temperatures for extended periods, food-holding equipment is also taking more space in the kitchen as operators work to keep products at ideal temperatures until served. This technology can even be integrated into delivery vehicles.
When it comes to infusing flavor, operators are on the lookout for new technology that can make this task possible for fast-paced, large production kitchens. This resulted in more discussions about pressurized tilt skillets, which can accommodate hundreds of pounds of food at a time. Marination tumblers are also rising from obscurity as a means for flavor infusion in more commercial foodservice operations. On the other hand, smokers are also getting more compact to fit in smaller scales of kitchens, making it possible to incorporate slow-cooking methods to the cook line and deliver on those "comfortine" cravings.
Top Food and Beverage Trends: Going back to basics and the good old days
With lingering coronavirus anxiety, nostalgic flavors are expected to make a comeback as customers also focus on their mental wellbeing. Beverage development company Flavorman believes this will open the door to sophisticated takes on classics, such as a smoky vanilla cold brew, bubble gum seltzer, or a fruit punch gin cocktail. Peanut butter, orange creamsicle, and grape cotton candy are finding their way into hard coffee, energy drinks, and craft soda.
Food origins
People hope for a return to normalcy as soon as possible so food and beverage trends for this year will continue to attempt to bring us closer to that. Operators are doing this by exploring the origins of food and telling the stories behind the most common and beloved drinks and dishes.
Customers can tickle their taste buds and broaden their minds with insight into the food and drinks they enjoy every day. This is particularly true for the beverage industry, where the attention is slowly turning to mezcal, Rhum Agricole, and aquavit and moonshine, which all predate some of the most popular drinks of today namely tequila, rum, and gin and whiskey.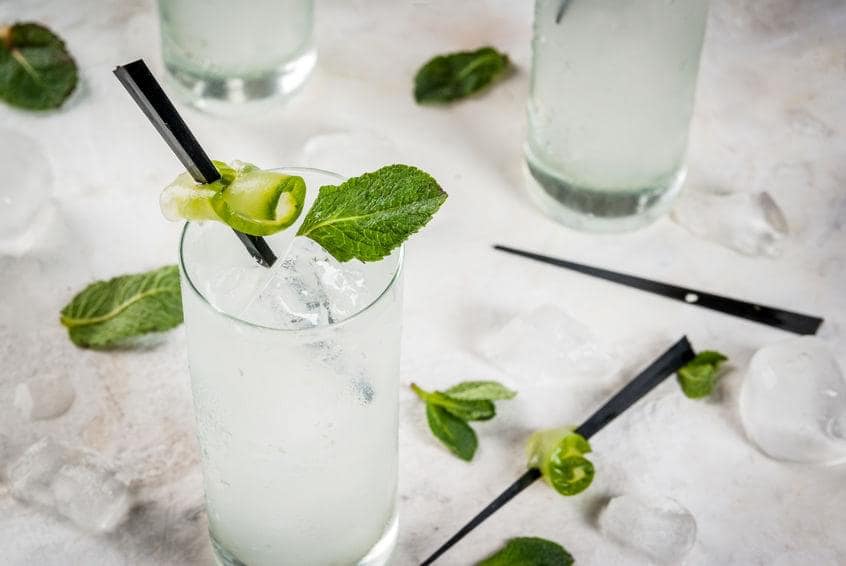 Return to on-premise dining
This could also mean that customers simply want to enjoy restaurants like they used to. Juan Martinez from Foodservice Consultant Society International believes that off-premise sales might slow down this year compared to last year, but still higher than they are in 2019. While some dining spaces are getting smaller, it is a good idea for operators to make sure that what's left of them can deliver on the experience and hospitality that customers look for.
Conclusion
2021 is expected to be a flavorful year. It will push operators to innovate their offerings, develop new experiences, and reimagine the classics. The top food and beverage trends will no doubt give you a peek of what customers are looking for, so make sure to keep them all in mind as you build or rebuild your foodservice operation to weather the COVID-19 pandemic and beyond.