KitchenAid Commercial Commercial Immersion Blenders
Use a KitchenAid Commercial Immersion Blender for Smooth and Quick Blending
Highly Rated KitchenAid Commercial Commercial Blenders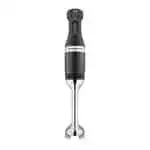 View Product
Premium Brand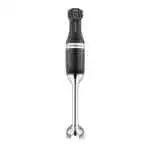 View Product
Premium Brand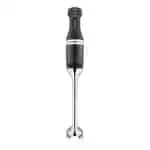 View Product
Premium Brand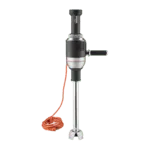 View Product
Premium Brand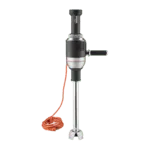 View Product
Premium Brand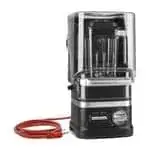 View Product
Premium Brand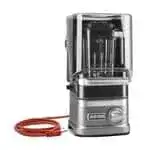 View Product
Premium Brand
View Product
Premium Brand
View Product
Premium Brand
View Product
Premium Brand
Sorry. No products found.
KitchenAid Commercial Commercial Immersion Blenders Filters
Filters
If you are looking for high-quality, durable blenders for your restaurant or commercial space, check out the KitchenAid Commercial Blenders available at CKitchen! Our range includes commercial bar blenders that can be used conveniently on countertops without occupying too much space. Enclosure blenders have a noise-proof sealed covering that allows quiet operation. With variable timer controls and a robust die-metal cast, they give just the right power and speed to provide a smooth, consistent blend every time. The heavy-duty immersion blenders come with multipurpose blades that blend, crush, chop, and puree different ingredients. A convenient bowl clamp allows continuous, secure, unassisted blending. The stainless steel removable blending arms are dishwasher safe and available in various lengths. Get ready to serve perfectly mixed drinks, smoothies, soups, and purees with KitchenAid Commercial Blenders!