Choosing the Right Display Case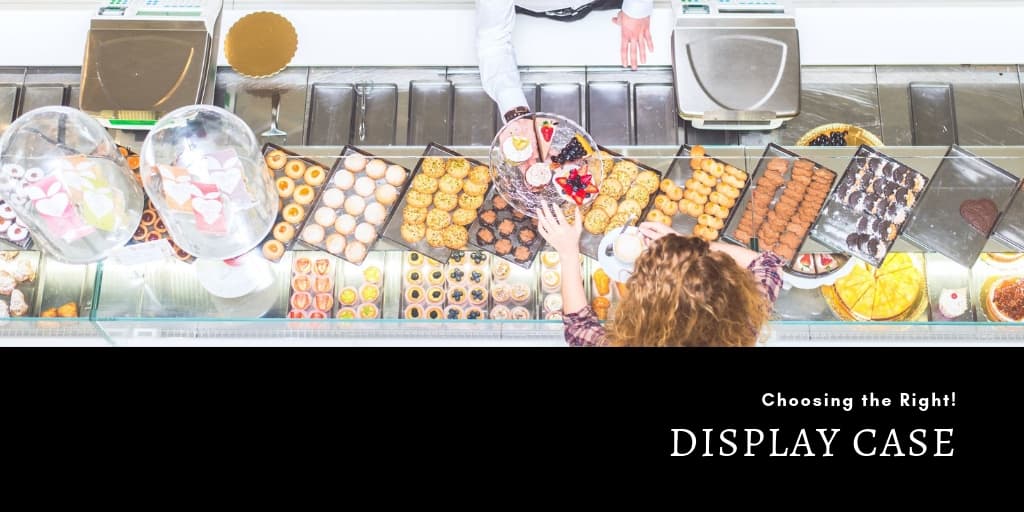 Selling your product is more than just making the food and exchanging it for money. Your profits are dependent on how you market your product, and how you display your products can make or break a sale. Display cases come in many options, and choosing the correct case for your restaurant is key to maximizing your potential profits!

Temperature
Curved display cases come in three main types: refrigerated, non-refrigerated, and dual temperature. Which case you'll need is dependent on the items you wish to display. For instance, sushi restaurants typically require some type of refrigerated case to keep their goods in line with safety codes. Chocolatiers may also find that refrigerated cases are needed to ensure that their products stay fresh and chilled! There are two types of refrigerated cases: forced air and gravity coil. Forced air uses fans to circulate air while gravity coil uses a chilled coil at the top and gravity to drop the air down and over the products. Since forced air systems can dry out products, gravity coil systems are typically best for raw meats and seafood (so the meats aren't constantly feeling the drying effect).
Dual-temperature cases are the perfect middle-ground, providing a restaurant with the ability to display both refrigerated and non-refrigerated items simultaneously. Consider these the perfect fit for establishments like bakeries. Non-refrigerated cases are great for items like bagels and breads with quick turnaround! There are also freezer and open-air cases as well as heated cases, which are ideal for ice cream shops, impulse-buy stores, and pizzerias respectively.
Appearance
Regardless of which temperature case you choose, the appearance of your case can determine the success of your sales. Black back panels can help your colorful products 'pop' while white can be easier to keep clean. Ensure that you'll have proper shelving for items you wish to display, and implement stringent rotation guidelines for quality control purposes.
There are two typical styles for glass : straight and curved. Depending on the type of restaurant you have and the look you're going for, you can choose either style! Just be sure to keep the glass interior and exterior clean at all times.
Be sure to install encapsulated lights for safety purposes. Sometimes there are special lights available to enhance the colors of your products. Choose mirrored end and back panels to give a fuller look to your lineup as well!
Specifications
Not only should your case be temperature controlled as per specifications for your products, but you'll also need to ensure that the placement of your case meets certain criteria for exhaust and intake air. Check the product's specifications sheet for requirements before investing in the case to ensure your case is appropriate for your restaurant's constraints.
JENIFER AQUINO
Sales Consultant
CKitchen.com
E Friedman Associates Inc
T: 800-555-0666 x 1975
D: 516-882-1975