Keeping Your Menu and Social Media Fresh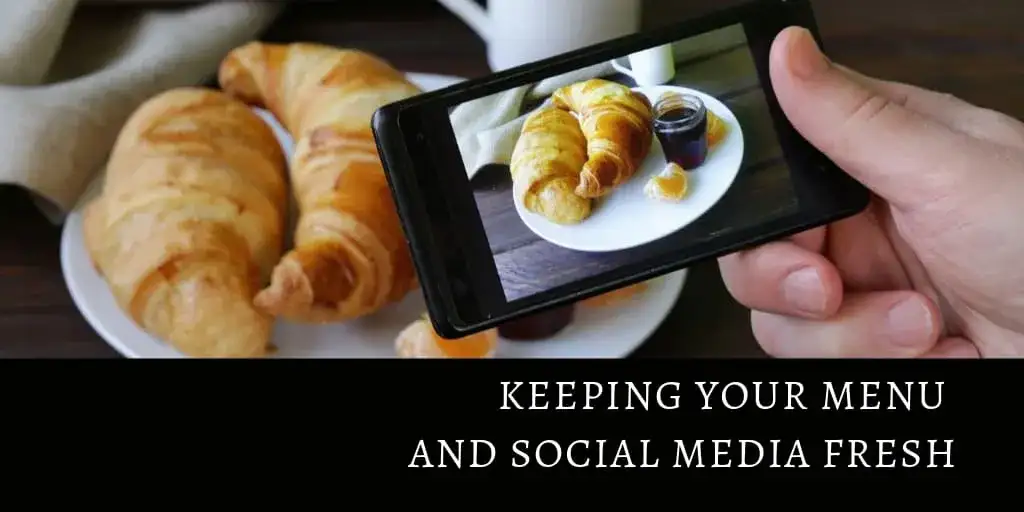 Chances are, the majority of your customers are on some social media platform. Twitter, Facebook, LinkedIn, Pinterest, Instagram - there are a multitude of social media outlets that can be utilized to reach your customers at little to no cost to you! While you may have recognized the value of social media for brand marketing, avoiding social media pitfalls and keeping your content fresh is key to having a successful social media platform.
A common issue for businesses and restaurants especially is that managers want to utilize social media to engage customers but lack the skill to do so. Simply creating a page and adding content can be ineffective and sometimes counterproductive if done in the wrong way. Here are a few tips when using social media for an engaging, valuable marketing campaign:
- Create a niche-styled tone. Your restaurant has a theme, and your customers usually fall into a type of niche. Base the tone of your posts on this style to help highlight what makes your restaurant unique while connecting with your customers through appropriate tone! Similarly, a tone that reflects your restaurant's style will help turn your posts from blatant advertising to relatable marketing!
- Encourage interaction. Your platforms are only as effective as their engagement. Encourage users to 'like', 'check in', and post their own content for a more effective website! In gaining interactive customers, you help solidify loyalty to current patrons. As a bonus, this helps lure other users to your page and also interact. The best way to encourage interaction is to utilize a tone that users connect with on a personal level and by posting effective content. On that note…
- Post effective content. Social media should not be used the same as a billboard ad. You have the opportunity to post content on a daily basis, so ensure that the content you do post keeps your customers interested in what you have to say! The most shared photos on Facebook are pictures of food, and you're in the restaurant business! Post current, real-time images without the advertising pushes, and only advertise on a minimal basis. Your pictures and social content will do the marketing for you. Think of unique content as a 3:1 ratio with '1' being blatant advertising and '3' being any other type of content.
- Listen to your customers. This should be used in all aspects of your business, but it holds extra value in social media. Your customers have the ability to review and rate your business, which can be helpful for resolving any issues! Similarly, do a little detour onto customer personal pages and have a look at what they find interesting. This can help you tailor your future campaigns!
Starting pages on social media platforms in a great step. Keeping content as fresh as your food will help gain traction in the online community.