Increase Customer Impulse Buys with Display Bins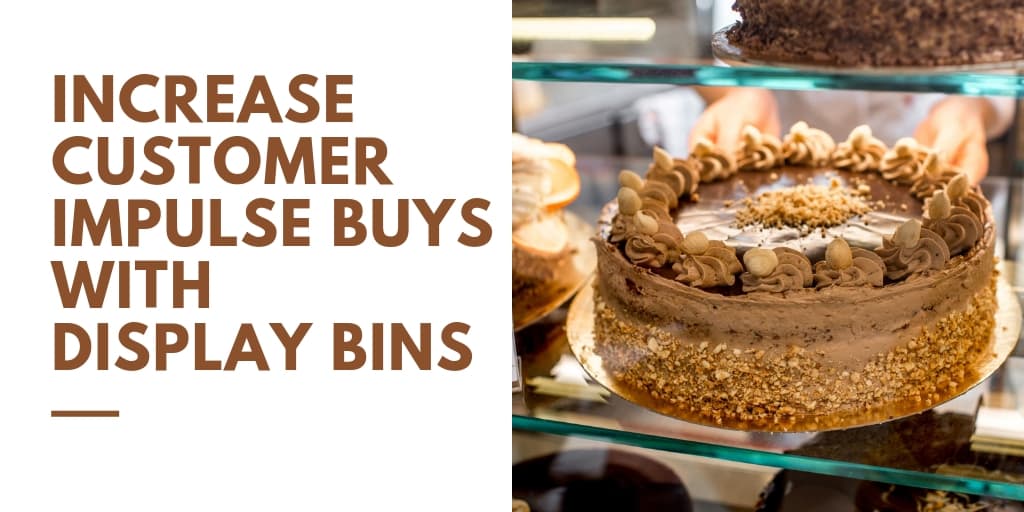 While every restaurant or commercial eatery knows the importance of getting customers to come in, sit down, relax and enjoy the atmosphere, we also must not overlook another segment of business that has very low overhead and the possibility for an added revenue stream with high profitability.
Take a moment to imagine the customer who is just passing by your establishment and is in need of a quick fix on the go. He or she looks in and sees your wide selection of ice cold beverages that are fast and easily available to them, and their problem is solved. Then there is the customer who is waiting in line at the register to pay their current bill at your restaurant or pub. The customer spots the ice cold beverages and snacks offered in your display bin, and they realize that a cold beverage to go is just what they need. Now, you can appeal to this segment of customer service and make those high profit impulse sales with very low overhead cost to you.
Display bins are primarily used to display canned or bottled beverages in the front-of-house. They may hold refrigerated foods at times as well. Display bins hold ice and are insulated in order to keep the beverages cold for the customers. In addition, everything is contained within a sanitary, clean, convenient, and appealing manner. Keep in mind that you're likely to reap the most benefits when these bins are strategically placed near grab-n-go areas for impulse buys.With display bins like the Perlick Corporation Glass Merchandiser Ice Display, you can target the "grab-and-go" segment of business and it's low overhead associated revenue. With this product, you can display a wide array of beverages such as juice, milk, beer, soda, teas, bottled water, perrier, or whatever is of interest to your clientele. It can also be used to hold and display chilled pre-made meals and snacks to go.
There are several options of display bins to choose from, ranging from 24 inches to 72 inches in length. These models allow you to offer a display of between 32 and 208 single serve bottles or cans to your customers. All of the various models have simple field installation guidelines. The stainless steel insulated drain pan even mounts to your existing countertop, so you can very quickly have your cold beverage station up and running to offer icy cold beverages to your customers.

Whether a customer is on the run and just wants somewhere they can pop in and grab something quick to go, or if you are hoping to monopolize on your existing clientele by prompting an impulse buy at the register, display bins like the Perlick Corporation Glass Merchandiser Ice Display is a must-have for your establishment. Don't miss out on this revenue opportunity any longer. Add display bins to your establishment today, and you and your customers alike will be happy that you did.