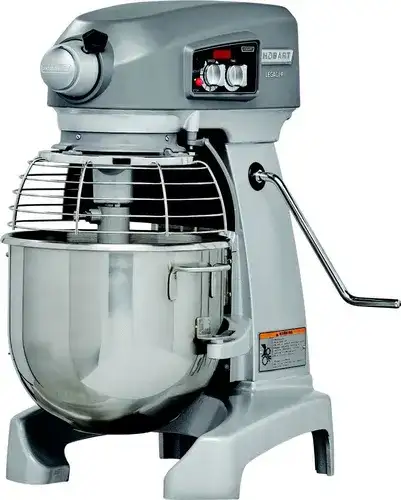 Hobart
(Refurbished) Hobart HL200-1STD 100-120/50/60/1; Bench type mixer; with bowl
Hobart HL200-1STD Description
100-120/50/60/1; Bench type mixer; with bowl, beater, whip & spiral dough arm, US/EXP configuration - Legacy
Planetary Mixer
, Bench, 20 quart, (3) fixed speeds plus stir speed, gear-driven transmission, 15-minute SmartTimer™, #12 taper hub, manual bowl lift, stainless steel bowl, aluminum "B" beater, stainless steel "D" wire whip, aluminum "ED" spiral dough arm, stainless steel bowl guard, 1/2 hp, cord with plug
Videos
NOTE! This is a general product line video and does not necessarily reflect the listed model.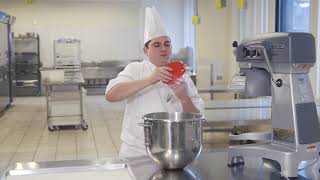 Hobart HL200-1STD Accessories
Hobart HL200-1STD Parts
All Hobart HL200-1STD Parts
Hobart HL200-1STD Reviews
recommend
this product
6 of 6 reviews
David F (Metairie, LA)
Verified User
August 20, 2021
We are very pleased with this purchase. The mixer is very useful, it's got great power and features. Experience with CKitchen was also amazing. A highly recommended product and store!
Recommended Product
Pros: Powerful, Quick and Easy to Use
Maurice J (Dallas, TX)
Verified User
April 13, 2021
The mixer is working as intended. We haven't had any problems, everything has been smooth. Customer service is also outstanding, made everything a breeze. Will order again should we need more!
Recommended Product
Ayleen S (Jacksonville, FL)
Verified User
November 05, 2020
Couldn't ask for more. It has everything we were looking for in a mixer. 5/5 quality, 5/5 performance, 5/5 design! Don't be afraid to order this one, you're not gonna regret it!
Recommended Product
Paul V (Dalton, GA)
Verified User
May 23, 2019
Probably the best mixer in its class. Power and speed are both excellent, and the quality of the mixer itself is superior to anything we've had so far. We had high expectations for this one and it still surprised us!
Recommended Product
Brandon F (Cambridge, MA)
Verified User
May 09, 2019
This mixer just completely changed the way we work in the kitchen. Everything is so much faster, we get so much food prep done in a short amount of time. We love it so much and use it as much as possible and we haven't had any issues!
Recommended Product
Kristina C (Fullerton, CA)
Verified User
December 16, 2018
Been using this for a while and even then it feels like I just got it with the way it runs. It's really good. We got a lot of use out of it at this point but it remains pristine. It's so fun and easy to use. Very very happy!
Recommended Product
Questions and Answers
Items Related to Hobart HL200-1STD