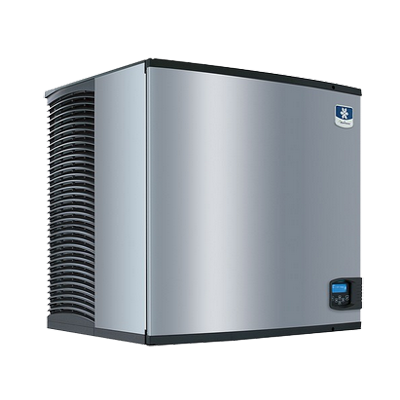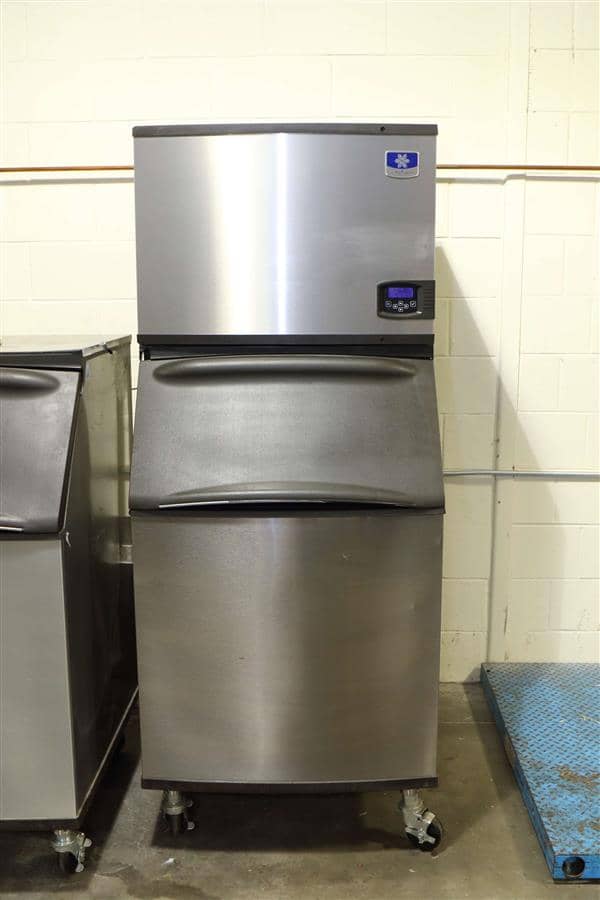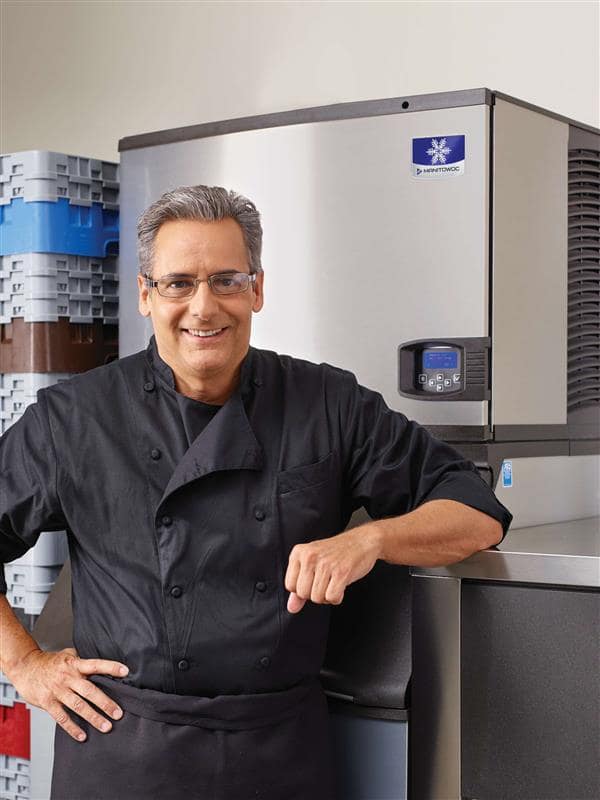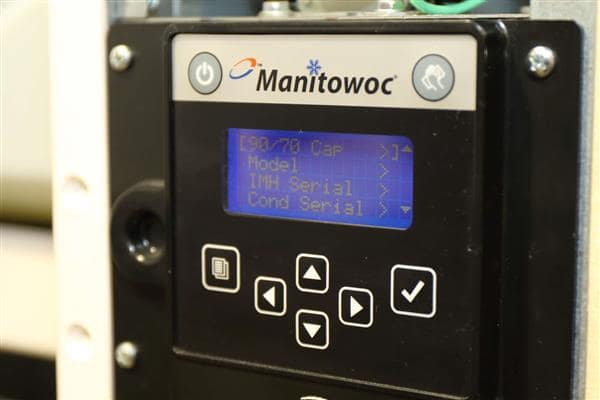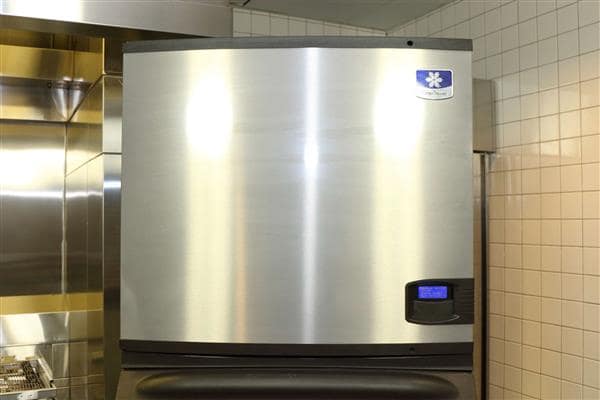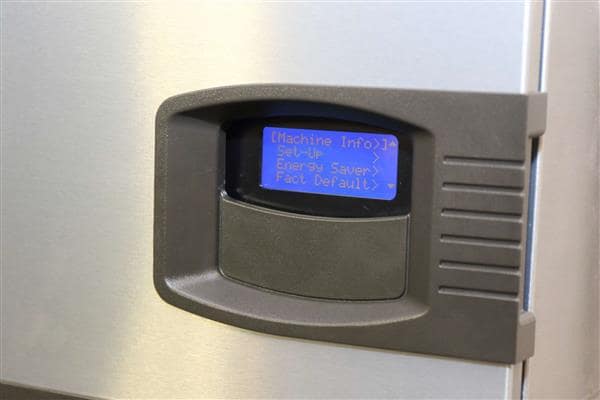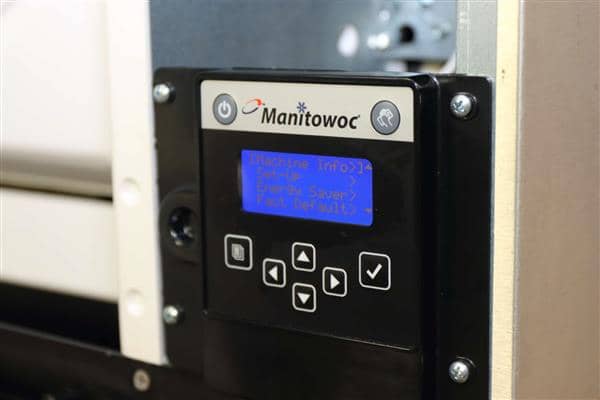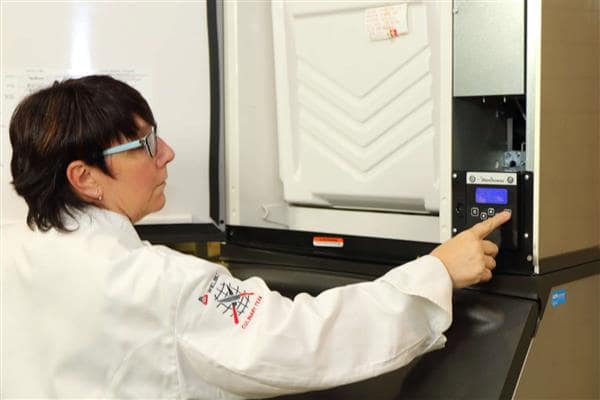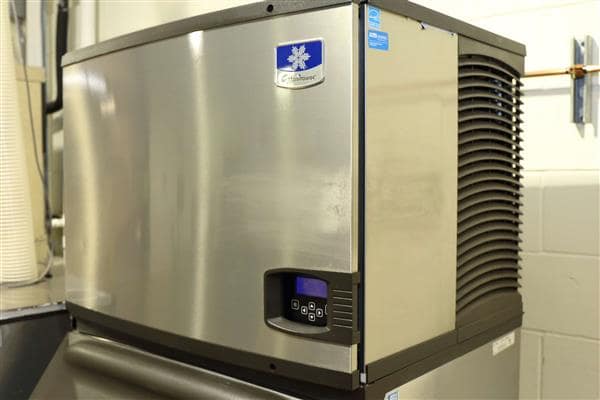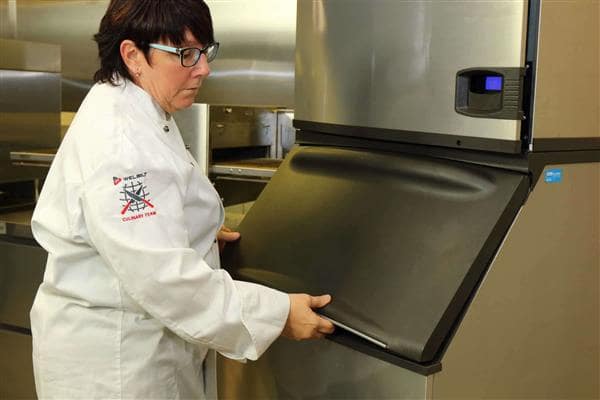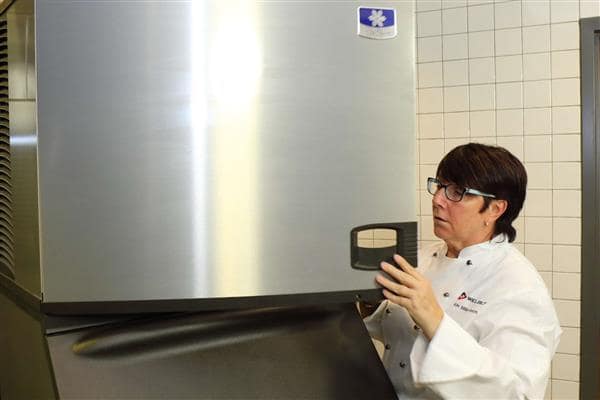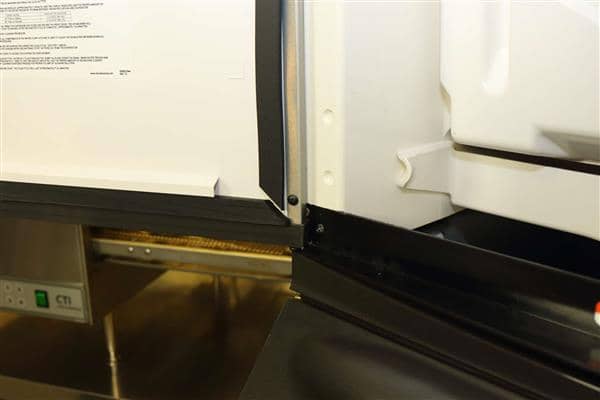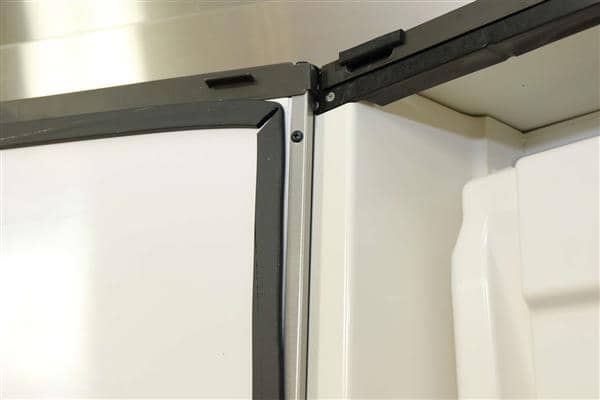 Manitowoc
IYT1200W 30" Half-Dice Ice Maker, Cube-Style - 1000-1500 lbs/24 Hr Ice Production, Water-Cooled, 208-230 Volts
You will earn 6257 Reward Points. Earn 1 reward point for every 1 dollar spent.
Read more.
Attention!
Order by 1/1/2023 to save before the price increases!
Contact us for details!
Exclusive offer: 50% OFF (already discounted price) Manitowoc matching filter.
2022 model, meets the newest EPA and DOE codes.
Manitowoc IYT1200W Specifications
| | |
| --- | --- |
| Type of Cooling | Water-Cooled |
| 24 Hr Production | 1000-1500 lbs |
| Type of Ice | Half-Dice |
| Brand | Manitowoc |
| Certifications | CE |
| Vendor | Manitowoc Ice |
| Voltage | 208-230 Volts |
| Width (in) | 30 |
| Height (in) | 29.5 |
| Depth (in) | 24.5 |
| Weight | 238.00 |
Manitowoc IYT1200W Certifications
CE
The product complies with the essential requirements of the relevant European health, safety and environmental protection legislations.

cULus
UL (Underwriters Laboratories) approval for the US and Canada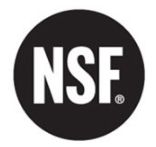 NSF
This mark is your assurance that the product has been tested by one of the most respected independent certification organizations in existence today.
Manitowoc IYT1200W Description
Indigo NXT™ Series
Commercial ice maker
, cube-style, water-cooled, self-contained condenser, 30"W x 24-1/2"D x 29-1/2"H, production capacity up to 1138 lb/24 hours at 70°/50° (965 lb AHRI certified at 90°/70°), easyTouch display with 13 different language options, date/time stamp display, automatic reminder/alert icon, one touch asset information, automatic detection of accessories, continuous operating status, programmable production options (time, weight, day or night), one touch cleaning with displayed instructions, Alpha-San anti-microbial protection, acoustical ice sensing probe, self-diagnostic technology, DuraTech™ exterior, half-dice size cubes, R410A refrigerant, NSF, cULus, CE
If a large supply of half dice ice is an essential part of your daily food operation, you need a piece of equipment like the IYT-1200W cubes ice machine from Manitowoc Ice to keep up with your demands. Produce up to 1,138 lbs of ice daily with just a few taps and for lower production costs.

This water-cooled ice machine boasts an improved performance from previous models, with a 22% reduction in condenser water usage and a 5% lower energy consumption. The DuraTech exterior on this 30" wide commercial ice machine will keep it tough and easy to maintain.

The EasyTouch display will be your guide to go through the ice-making process on this cubes ice maker. You can monitor the status with just one look and set up cleaning reminders to make sure you never forget this important task. Step-by-step instructions are even provided to ensure that every clean-up session is done right!
You can program in your desired volume to tailor your production to match the ice demand for the day. The acoustical ice-sensing probe will make sure that each dice ice cube is frozen to the proper thickness even during challenging water and environmental conditions. This Indigo Series commercial ice machine removes the need for manual maintenance by automatically running a self-diagnostic scan daily and providing reports on problems that require your attention.
The front-access foodzone eliminates the need to take off the top and sides of the unit or moving it to a different location when cleaning. Thanks to the integrated AlphaSan coating, internal components boast a strengthened defense against impurities. You can upgrade this Manitowoc ice machine with the LuminIce Growth Inhibitor that should prevent bacteria or yeast problems so the unit can go longer without cleaning.
The Manitowoc IYT-1200W is an ice machine head only unit with NSF, cULus, and CE certifications for safe commercial use. Make sure to add a water filter and water chilling system to improve the quality of your ice and increase your daily yield.
Maximum output and quiet operation
Water-cooled system produces minimal sound during production
Works very well in locations with hotter climates and maximizes maximum harvest rate
Standalone unit complete with installed condenser
Easy to own and operate
Preventative maintenance and routine self-diagnostic scans
EasyTouch display updates you of the status of your ice production from the home screen
Provides easy navigation and access to ice-making features
Operators can schedule cleaning reminders and can receive step-by-step cleaning instructions
Acoustical ice-sensing technology keeps ice cube density in check for consistent and uniform results
More efficient than ever
Uses 12% lower water condenser and 5% less energy compared to other models
Operators can schedule a power-down time to help save electrical expenses during peak electricity demand
CFC-free R410A refrigerant doesn't cause harm to the ozone layer
Has 48% lower Global Warming Potential (GWP) than standard models
Long-lasting build, shorter clean-up time
DuraTech™ protects from corrosion, scratches, and any damage brought about by heavy use
Foodzone housed behind front doors for easy access during cleaning
Major foodzone parts are removable
Components exposed to water or ice come with AlphaSan® antimicrobial protection
LuminIce® Growth Inhibitor is available separately to keep bacteria and yeast away and eliminate frequent cleaning
Why dice ice?
Dimensions: 3/8" x 1 1/8" x 7/8"
96 rhomboid-shaped cubes per pound of ice
Nearly 100% ice-to-water ratio for maximum cooling
Inexpensive but speedy production
Thaws longer for reduced consumption
Gentle with blenders and crushers
Standard Features:
Production: Up to 1,138 lbs. of regular dice ice every 24 hours
Water Temperature Range: 40-90 ̊F
Overall Dimensions: 30"W x 24 1/2"D x 29 1/2"H
Electrical Connection: 208-230/60/1 standard (208-230/60/3 also available)
Minimum Circuit Ampacity: 13.4 1ph/7.9 3ph
Maximum Fuse Size: 20 1ph/15 3ph
BTUH: 16,200 (average), 19,100 (peak)
Safety Certifications: NSF, cULus, CE
Performance Certification: AHRI at 90°/70°
Indigo NXT™ Series
Manitowoc ice maker
, cube-style, water-cooled, self-contained condenser, 30"W x 24-1/2"D x 29-1/2"H, production capacity up to 1138 lb/24 hours at 70°/50° (965 lb AHRI certified at 90°/70°), DuraTech™ exterior, half-dice size cubes, NSF, cULus, CE
Standard Features:
Designed for operators who know that ice is critical to their business, the Indigo NXT Series
Manitowoc ice machine
's preventative diagnostics continually monitor itself for reliable ice production. Improvements in cleanability and programmability make your
commercial ice machine
easy to own and less expensive to operate.
Intelligent Diagnostics - Provides 24 hour preventative maintenance and diagnostic feedback for trouble free operation.
easyTouch® Display - New icon based touch screen takes the guess work out of owning and operating an Manitowoc ice machine.
Acoustical Ice Sensing Probe - Unique patented technology allows for reliable operation in challenging water conditions and environments
DuraTech® Exterior - Provides superior corrosion resistant above stainless steel. Innovative clear-coat resists fingerprints and dirt making it easier to keep clean.
New levels of Performance - Showcasing an average of 5% lower energy consumption and a 22% reduction in condenser water usage. This translates into lower cost of ownership over the life of your machine.
Programmable Ice Production - Now its super easy to program your commercial ice machine to be off at certain times of the day to save money with fluctuating electrical rates. Also programmable by daily ice production volume.
Available LuminIce® II Growth Inhibitor - Controls the growth of bacteria and yeast within the Food zone keeping the machine cleaner longer. A new indicator in the display keeps you abreast of the operational status.
Easy to Clean Foodzone - Hinge front door swing out for easy access. Removable water-trough, distribution tube, curtain, water probe and water pump for fast and efficient cleaning. Selected components are made with AlphaSan® antimicrobial.
Specifications
BTU Per Hour: 16,200 (average) and 19,100 (peak)
Refrigerant: R410A CFS - Free (Lowers global warming by 48%)
Ice Shape
Dice 7⁄8" x 7⁄8" x 7⁄8" (2.22 x 2.22 x 2.22 cm)
Half Dice 3⁄8" x 1 1⁄8" x 7⁄8" (.95 x 2.86 x 2.22 cm)
Accessories
iAuCS® schedules and performs routine Manitowoc ice machine cleaning automatically.
Arctic Pure® Water Filters - reduces sediment and chlorine odors for better tasting ice.
External Scoop holder - protect the ice scoop with the NSF approved versatile scoop holder.
LuminIce® II Growth Inhibitor - reduces yeast and bacteria growth for a cleaner commercial ice machine.
Manitowoc IYT1200W Accessories
Packages
Manitowoc IYT-1200W Indigo NXT™ Series Ice Maker with D-400 Ice Bin
SKU#: IYT-1200W_D-400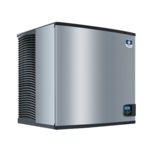 Manitowoc IYT1200W 30" Half-Dice Ice Maker, Cube-Style - 1000-1500 lbs/24 Hr Ice Production, Water-Cooled, 208-230 Volts
Manitowoc IYT-1200W Indigo NXT™ Series Ice Maker with D-970 Ice Bin
SKU#: IYT-1200W_D-970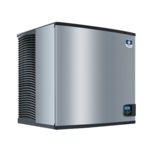 Manitowoc IYT1200W 30" Half-Dice Ice Maker, Cube-Style - 1000-1500 lbs/24 Hr Ice Production, Water-Cooled, 208-230 Volts
Manitowoc IYT-1200W Indigo NXT™ Series Ice Maker with D-570 Ice Bin
SKU#: IYT-1200W_D-570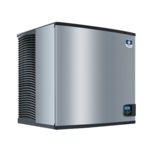 Manitowoc IYT1200W 30" Half-Dice Ice Maker, Cube-Style - 1000-1500 lbs/24 Hr Ice Production, Water-Cooled, 208-230 Volts
Manitowoc IYT1200W Reviews
Deniz H (San Diego, CA)
January 19, 2022
JOSH W (Omaha, NE)
November 08, 2021
Peter V (Portland, OR)
November 03, 2021
Efficient production, nice features.
Richard A (Santa Fe, New Mexico)
July 26, 2021
we got got 1900 manitowock
Christin L (Buena Park, California)
June 03, 2021
Orgita R (Sumter, South Carolina)
September 18, 2020
loved product recommended to friends.
Terry B (Kill Devil Hills, North Carolina)
July 29, 2020
Great machine! Works well!
Cynthia P (Fort Lauderdale, Florida)
July 08, 2020
It's a good ice maker, again just issues with leaking from condensation.
Genaro U (Villa Park, Illinois)
March 23, 2020
I had an amazing communication from Jenifer regarding my order, and my questions were answered correctly.
David R (Grindstone, Pennsylvania)
November 05, 2019
Michael W (Bethalto, Illinois)
October 22, 2019
Gets used everyday day in day out. Very dependable if a cleaning schedule is maintained. We go through a lot of ice. Excellent machine.
Jan S (Lowell, Massachusetts)
September 16, 2019
Manitowoc is one of the best ice machines
Michelle C (Marietta, Georgia)
August 03, 2019
Daniel D (New York, New York)
May 03, 2019
Kevin R (Springfield, Illinois)
April 01, 2019
Used in a Correctional Facility
Anthony K (Brooklyn, New York)
December 18, 2018
In my restaurant for drinks
Julie P (North Las Vegas, Nevada)
December 07, 2018
Manitowoc ice makers are some of the best in the business.
Randy T (Huron, South Dakota)
November 30, 2018
Advice on what size and style was excellent
Jeff G (Greer, South Carolina)
October 08, 2018
Michael P (Port Angeles, Washington)
October 02, 2018
Jeff G (Greer, South Carolina)
August 28, 2018
Why don't you already have one of these?
Questions and Answers
Compare Manitowoc IYT1200W to Other Products
Rating
Price
Width (in)
Depth (in)
Height (in)
Type of Ice
24 Hr Production
Type of Cooling
Voltage
Certifications
Price
$6,257.00
$5,661.53
30
24.5
29.5
Half-Dice
1000-1500 lbs
Water-Cooled
208-230 Volts
CE
Price
$6,257.00
$5,661.53
30
24.5
29.5
Full-Dice
1000-1500 lbs
Water-Cooled
208-230 Volts
CE
30
27.38
32.5
Crescent Cubes
900-1000 lbs
Air-Cooled
208-230 Volts
NSF
30
24.63
28
Crescent Cubes
900-1000 lbs
Air-Cooled
208-230 Volts
NSF
30
24.63
28
Crescent Cubes
700-900 lbs
Air-Cooled
208-230 Volts
NSF
Items Related to Manitowoc IYT1200W