Commercial Ranges Buying Guide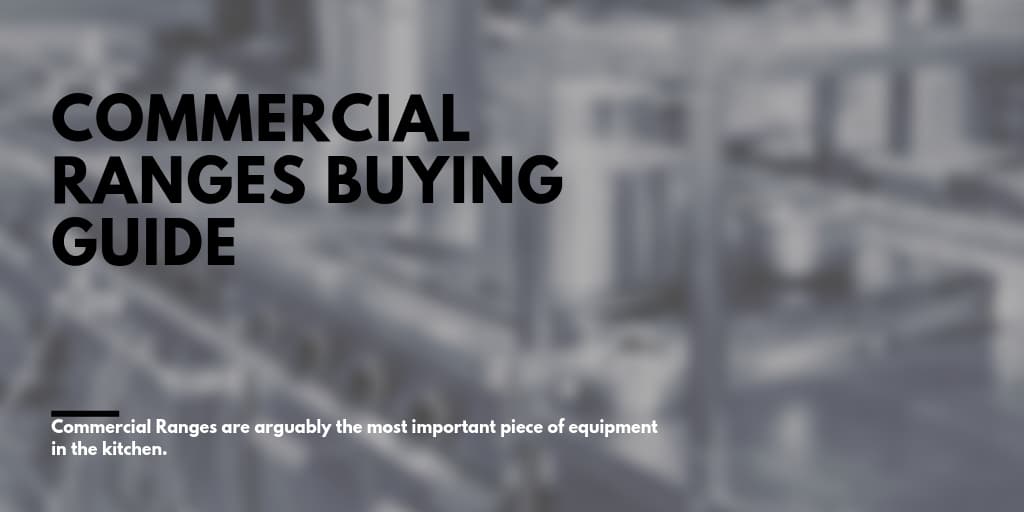 Questions you need to ask yourself are:

- What size range do you need?
If you have anywhere between 24-72 inches in width as well as the sufficient height and depth clearances, then a Restaurant Range may be the right fit for you.
Restaurant Ranges have anywhere from 2-10 burners and can come with built in griddles.
If you have limited space then a restaurant range may not be the right fit.

Often food trucks and other small food operations opt for stock pot ranges or hotplates which can easily fit on countertops.
-How many burners will you need?
The amount of burners you should select should equal the amount of pots,pans etc that need to be cooking at the same time.
-Is Heavy Duty better for you then a Restaurant Range?
Heavy Duty ranges are designed to withstand heavier use. They are built with sturdier burner grates or heating elements as well as sturdier oven doors.
Heavy Duty Ranges also have greater energy outputs. This means that they can heat and reheat food faster.
-What fuel/energy type do you need?
Typically gas is less expensive then electric. However there are certain states as well as countries where this does not hold true.

If you are choosing a Gas Range you must take into consideration whether or not the kitchen has a natural gas line or not.

If it does not have Natural Gas lines then Liquid Propane (LP) gas is the alternative option right for you.
If you are choosing an Electric Range you will need to make sure that the voltage and phase of the unit will work with the voltage and phase in your space.
-Do you need a griddle?
Griddle's are great! In fact customer's purchase countertop griddles all the time. If you have the space for a Restaurant Range then ordering one with a built in griddle option is an added bonus. It essentially combines two pieces of cooking equipment. With a griddle you can fry eggs, cook pancakes, fry bacon, cook a hamburger patty and so much more. This all the while you boil pasta, saute meat and thicken your sauce on the burners.
-Do you need an oven?
More likely than not your Restaurant Range will come with a standard oven or even two, depending on the size. There are also models that come with no oven and instead offer a storage base. For cooks and chefs interested in baking quickly convection oven bases are also available.
-Do you need to add options?
Does your Restaurant Range need to be on wheels for ease of cleaning and mobility? If so add casters to your order.
Do you need to finish steaks with a salamander broiler or melt cheese? If so add a salamder broiler or cheesemelter to your range