Commercial Steamers Are A Great Piece To Add To Your Restaurant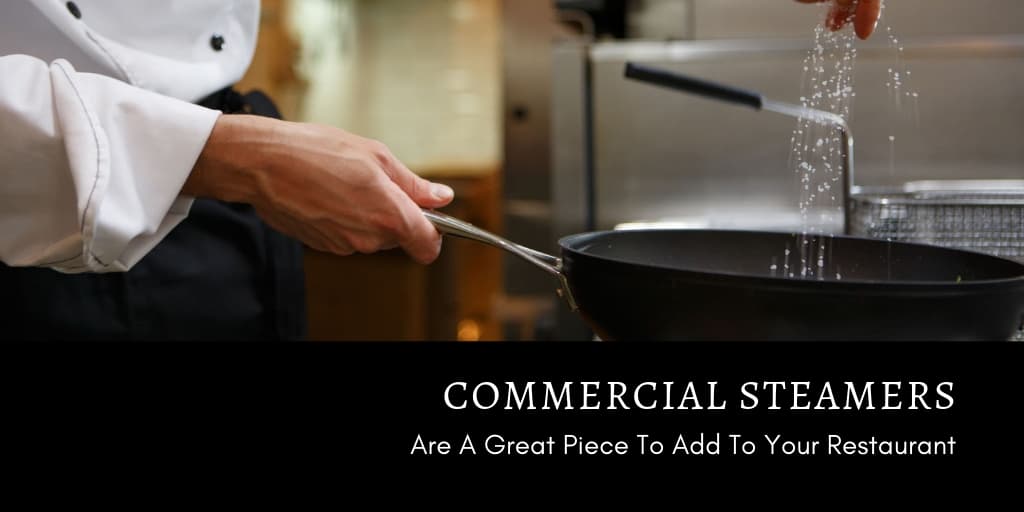 There are many different ways to cook food, but the basic process involves applying high levels of heat to a raw product in order to change the chemistry of the item. In most cases the heat is transferred through a medium of some kind, like an oil or boiling water, but there is another method of cooking that is common, especially in health restaurants, steam.
Steaming is generally considered one of the healthiest ways to cook food, as it has less fat content then cooking with oil, and many believe less of the nutrients are lost when compared to boiling. A commercial steamer takes this to the next level, and allows for powerful, quick and large quantities of steaming for restaurant use.
Because it is so healthy, steaming is a popular way to cook many things and will be a hit with your customers as well. Vegetables take well to steaming, as the steam results in much of the moisture being absorbed into the food and most of the flavor remaining. Steamed vegetables can be a great side dish or healthy alternative to vegetables in main dishes that are prepared differently.
While it may be uncommon to steam meats in America, steaming is a popular way to prepare certain seafood, such as clams.
Lobster, crabs and other shellfish take well to being steamed, as the flavor is contained within the shell, the steam simply cooks the meat without the possibility of breaking shells because of rough handling.
Whole fish are commonly steamed in many Asian cuisines. Make a lemon dill sauce and spread it over and underneath the fish. Steam until done to have a healthy and tasty fish entree. Many soy-based sauces can be effectively steamed as well, since the steam does the cooking, it prevents the sauce from boiling away and leaving you with an over-salted mess.
If you're looking for a new kind of restaurant equipment to take your business to the next level, then look no further than the healthy and efficient commercial steamer.