Grindmaster-Cecilware Commercial Countertop Griddles
Achieve Nice and Crispy Taste with a Grindmaster Cecilware Commercial Countertop Griddle
Highly Rated Grindmaster-Cecilware Commercial Countertop Griddles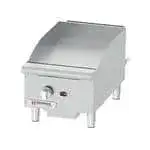 $804.71 /Ea
| | |
| --- | --- |
| Retail | $804.71 |
| Your Price | $652.30 |
View Product
Superior Brand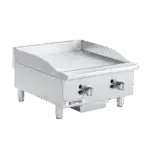 $939.19 /Ea
| | |
| --- | --- |
| Retail | $939.19 |
| Your Price | $803.00 |
View Product
Superior Brand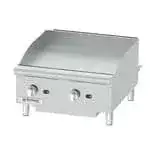 $1,050.28 /Ea
| | |
| --- | --- |
| Retail | $1,050.28 |
| Your Price | $834.90 |
View Product
Superior Brand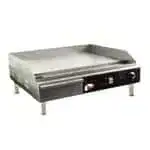 $927.30 /Ea
| | |
| --- | --- |
| Retail | $927.30 |
| Your Price | $862.39 |
View Product
Superior Brand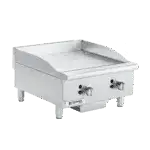 $1,225.52 /Ea
| | |
| --- | --- |
| Retail | $1,225.52 |
| Your Price | $1,053.80 |
View Product
Superior Brand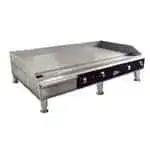 $1,208.90 /Ea
| | |
| --- | --- |
| Retail | $1,208.90 |
| Your Price | $1,124.28 |
View Product
Superior Brand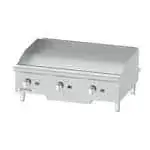 $1,416.35 /Ea
| | |
| --- | --- |
| Retail | $1,416.35 |
| Your Price | $1,169.30 |
View Product
Superior Brand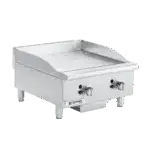 $1,689.25 /Ea
| | |
| --- | --- |
| Retail | $1,689.25 |
| Your Price | $1,446.50 |
View Product
Superior Brand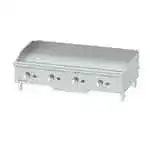 $1,765.49 /Ea
| | |
| --- | --- |
| Retail | $1,765.49 |
| Your Price | $1,503.70 |
View Product
Superior Brand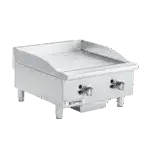 $2,114.36 /Ea
| | |
| --- | --- |
| Retail | $2,114.36 |
| Your Price | $1,956.90 |
View Product
Superior Brand
Sorry. No products found.
Grindmaster-Cecilware Commercial Countertop Griddles Filters
Filters
Grindmaster-Cecilware commercial countertop griddles offer versatility to cook quick-service dishes. We provide them in heavy-duty and standard-duty electric and gas models with one to four burners. They have a stainless steel splash guard, grease trough, removable grease tray, polished griddle plate, and a stainless steel body for maximum durability, efficient operation, and easy maintenance. Gas griddles are available with manual and thermostatic controls. Each burner in gas griddles generates 30,000 BTU per hour. The electric and thermostatic gas griddles have precision control thermostats with pilot light indication. Check out our hand-picked range of Grindmaster-Cecilware, which includes panini grills, hotplates, countertop fryers, griddles, and charbroilers, to prepare a variety of delectable dishes and improve productivity.