The Importance of Proper Sanitation and Foodservice Safety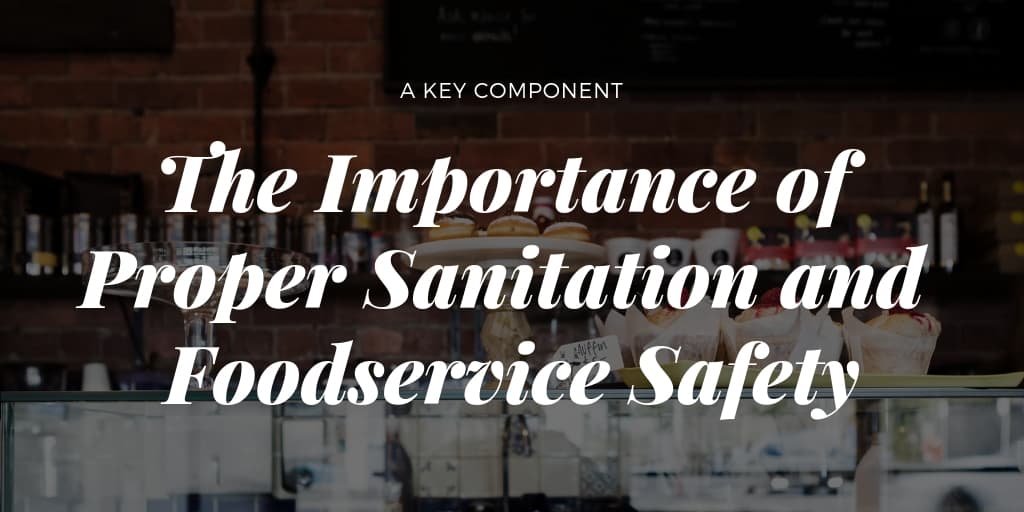 Sanitation is a key component to foodservice safety, and it's a responsibility that you accept as a foodservice provider for your customers. From allergen management to contamination reduction, sanitation promotes the well-being of your equipment, your workers, and your customers. Having a sanitation policy in place coupled with proper training of employees can ensure that your restaurant or foodservice operation is doing its job in the safety and sanitation of its products.
Firstly, a sanitation policy must be created that reflects what you as an owner or manager would see as an effective sanitation schedule. Stock your janitorial closets will anything an employee would need to complete the tasks at hand. This ensures that there's no excuse that an employee wouldn't have the tools necessary to properly sanitize according to policy! Sanitizing includes the kitchen as well as any areas of the restaurant accessible to people. Think dining area, bathrooms, hand sinks, etc.
Another overlooked aspect of sanitation and cleanliness is the uniforms! A 2009 survey conducted for Clipper Corporation by Decision Research Inc. about crew uniforms showed cleanliness ranking highest among factors considered important to quick-service customers. The phone survey measured the various factors of quick-service uniforms that make the most favorable impression on customers. Ensuring that the uniforms you choose for your employees are both presentable and supportive of a sanitary environment falls squarely on the shoulders of the owners and operators who choose them - so choose wisely! Choose uniforms that include aprons, non-slip shoes, and hats to keep your workspace and workers as free of cross-contamination as possible.
The next step is to properly train employees from the get-go. Beth Cannon is a sanitization expert at the Steritech Group, which provides food safety, quality assurance, and pest control to hundreds of clients in the restaurant industry. She says a big factor contributing to a restaurant's waning attention to cleanliness is basic human nature. "No one likes to do this work," Cannon says. "No one wants to clean the floor, drain the sinks, or mop the bathrooms. Those are not fun jobs. So employees will often wait until these jobs get to the point of being really big, messy problems, and that makes them want to do it even less."
Managers need to spend concentrated time with new employees when training them on how to keep the restaurant sanitary and presentable. "If you're dealing with part-time employees that are paid hourly, their goal is not to ensure everything is clean and well maintained. It's not on the top of their minds," she says. "If they're well trained, that will change."
We all know that policies designed as both efficient and effective are the ones that will withstand the test of time. Check out my blog on quaternary sanitation to give your policy-making creative juices a boost!