How to Ship Frozen Food?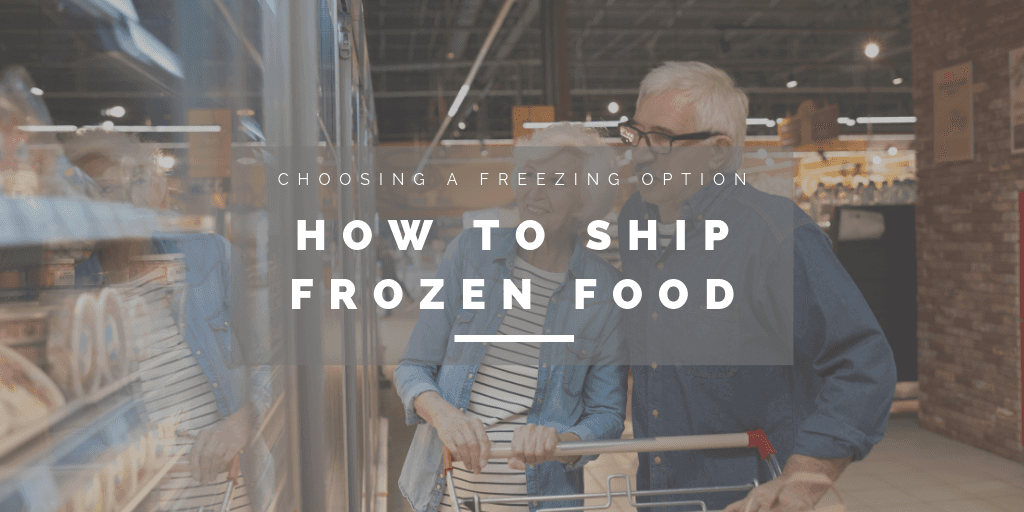 Shipping perishable, frozen food can be a daunting task, especially if you just started looking into the process of how to do it. However, there are some things you can do to make it easier and a more efficient process.
From packing everything up to learning how to ship frozen food in the best way possible, this guide has you covered. First, let's discuss how to pack up frozen food.
Packing Frozen Food to be Shipped
There are a few different aspects to consider when packing up frozen food to be shipped.
Choosing Insulation
First things first, you will need to choose the best insulation to ship the frozen food. There are actually a few different options to consider.
Styrofoam boxes: These come in all standard sizes, and most of the time they come with an exterior cardboard box to be shipped in as well. Depending on your needs, they come in different thicknesses as well – however, the thicker they are, the more they will cost.

Styrofoam sheets: You can also get Styrofoam sheets that can be customized to fit any cardboard box you'd like to use. They are less expensive but slightly less effective than Styrofoam boxes.

Insulated liners: These almost look like blankets, but they have a texture like bubble wrap. Using these means that you can wrap up your frozen food tightly and add extra padding to the box.

Insulated pads: These are a greener option, as they are made out of recycled materials. Insulated pads usually come with a perfectly-sized cardboard box, or you can order your own boxes separately.

Air-filled insulation liners: air-filled insulation liners come with either an air tank or a hand pump depending on how big they are. They use air to pad your frozen food and get them ready to ship.
Depending on the type of food, the quantity you need to ship, and how far it's going, you will have to weigh your options and see which one is the best choice for you.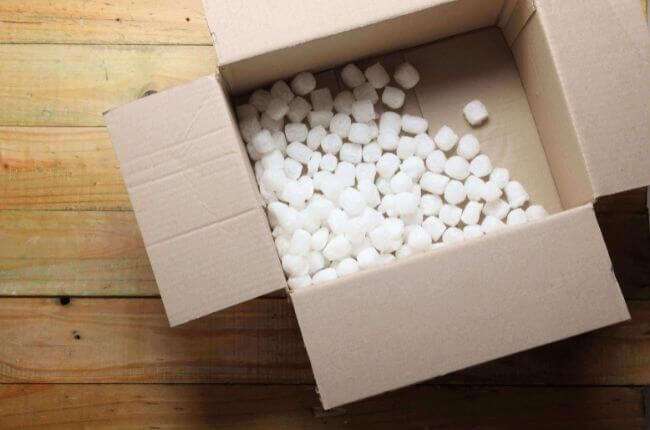 Choosing a Freezing Option
When learning how to ship frozen food, you will, of course, need to choose a substance to keep your goods cold.
You have a few different options:
Dry Ice
Dry ice is the best choice for frozen products. There are, however, a few different precautions and considerations you will have when using it to ship frozen food.
It is considered a hazardous material, so if you are shipping with UPS, you will need to use less than 5.5 pounds to avoid extra air shipping requirements. When using any dry ice, you will have to label the outside of each box to state that it contains the substance.
Ice Packs
Typically, ice packs are used when shipping refrigerated food, not frozen. However, it really depends on the specifics of what you are sending.
When it comes to shipping frozen food with ice packs, make sure to take the time to test out the size your food needs, and the quantity that will fit in the box as well. Doing this will help you decide how much ice and padding you can fit in the box, and what type of ice packs to consider.
Shipping Frozen Food
When navigating the process of how to ship frozen food, you will want to ensure it's being done in the quickest and most efficient manner possible.
During the actual packing and shipping process, make sure that you are starting with foods that are already thoroughly frozen, and keep them in your walk-in freezer until the last possible second. If necessary, chill the food in a walk-in cooler right up until it goes into an insulated box.
Since faster is better in this case, you will want to choose the quickest option possible when it comes to shipping.
Planning for the Delivery
You will want to do some research on your shipping options to see who can give you the best possible solution.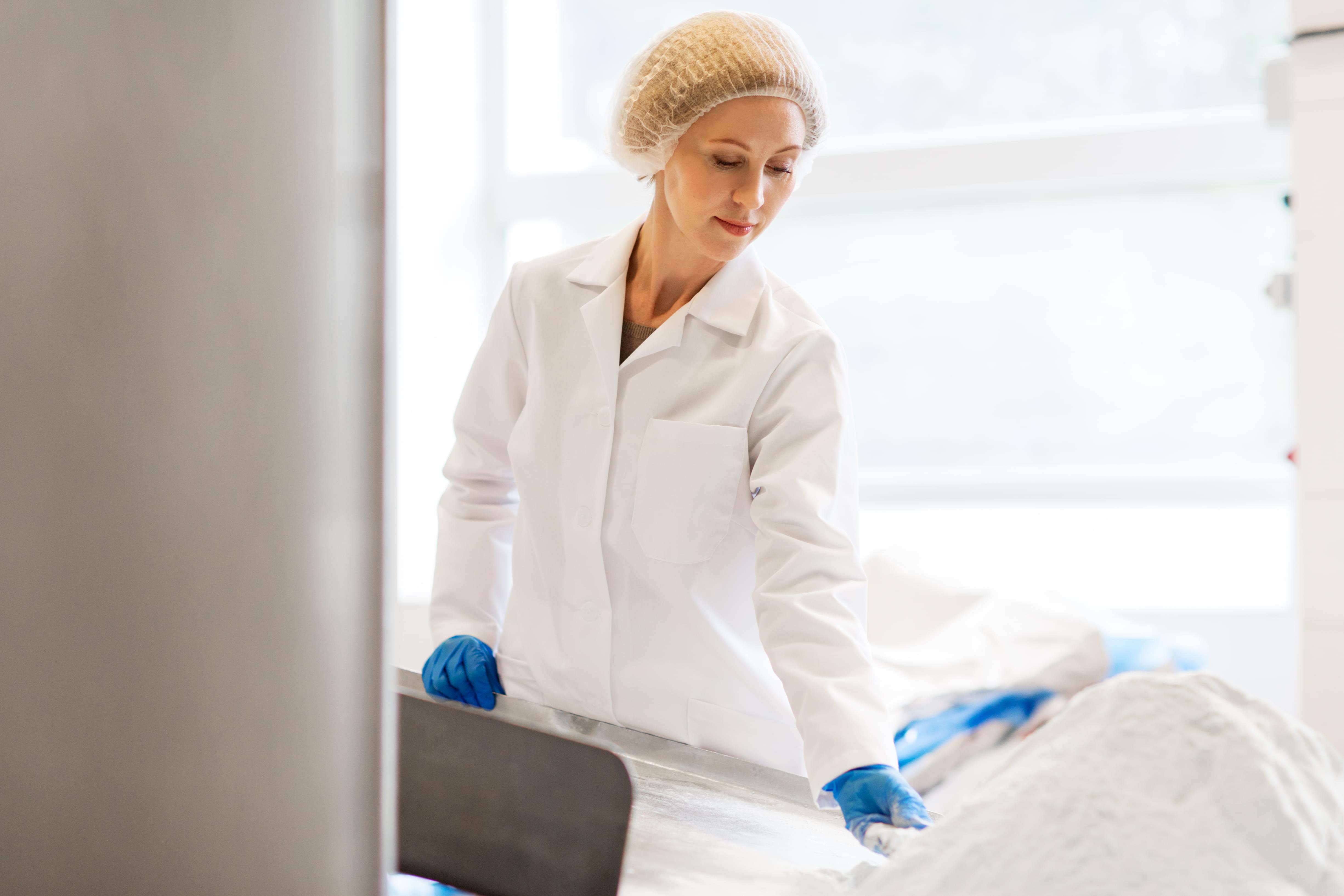 Choosing Who to Ship Your Food Through
For frozen food, you will want guaranteed delivery in a few days. Contact both FedEx and UPS to see what kind of pricing and solutions they can offer when it comes to your specific scenario. Depending on the volume and the type of food you're shipping, they might have varied options that may or may not work for you.
Consider Costs and Weigh Out Your Options
The faster and more efficiently your product is shipped, the more it is likely to cost. To save some additional money on your total shipping cost, there are a few ways to cut it down.
When designing your frozen food packaging, try to make it as compact as possible. Typically, UPS is setting their prices based on dimensional weight, not the actual weight of the box. Meaning that they base their weight on what the dimensions of the package dictate it should be, and not what it is.
If you are shipping frozen food for your business, consider including some of the hefty shipping prices into your product price. It doesn't need to be a significant increase in the price for the customer, but it will help lower your expensive shipping costs.
Final Thoughts on How to Ship Frozen Food
When learning how to ship frozen food, it's important to do what is best for you and your business. Weigh out all of your options, costs, and needs to ensure that you are getting exactly what you want out of the process.
While it may seem like a lot of information to process and choose from, it will be well worth it for you, your customers, and your wallet to have done the research beforehand. The time and money spent will be a small price to be for fast, successful shipping and delivery.
If you are looking for commercial refrigerators for your business, look no further than Ckitchen. We have the solutions you need for your perishable food.