HACCP for Small Restaurant Businesses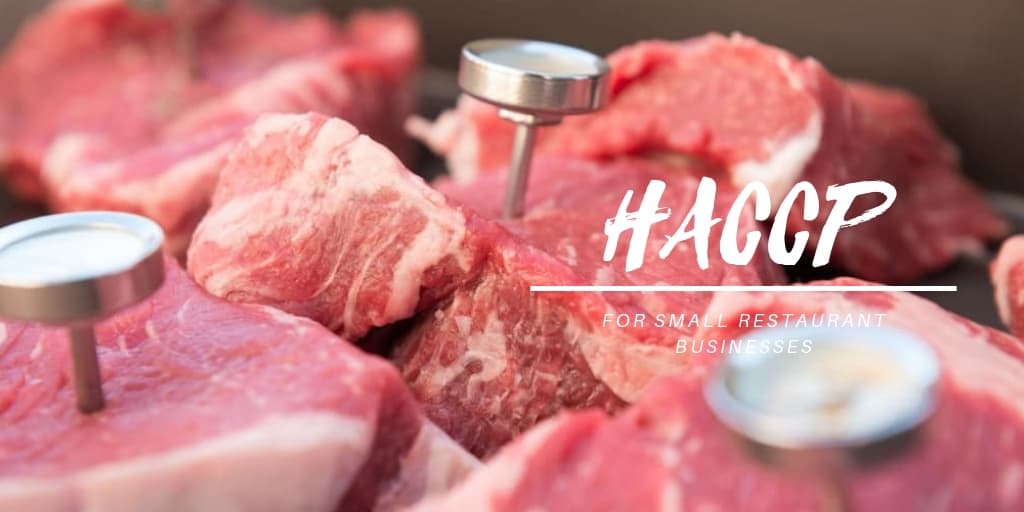 I've recently been unveiling some of the intricacies of the HACCP system, and many small restaurant business owners are left feeling a little overwhelmed. The Hazard Analysis and Critical Control Points are designed to protect the consumer and the environment through thoughtful restaurant and kitchen design, but with strict guidelines and financial burdens, many small restaurants are wondering if it's even possible for those working with limited income and resources to be able to meet these principles to achieve HACCP status. At the end of the day, food safety does not release its grip because a restaurant is smaller, and your business should not lessen the importance of the HACCP system simply because it is dwarfed by larger chain restaurants. So rather than questioning the HACCP guidelines, let's take a look at what it takes for small restaurants to meet these standards.
TIME: This is one of the aspects that small restaurants can benefit from, as smaller business tend to consume smaller square footage as well as utilize fewer resources. This all results in quicker turnaround times to HACCP approval.

GMP: The Good Manufacturing Practices (GMP) program says that restaurants must practice proper manufacturing techniques such as pest control, good hygiene, and equipment sanitizing. Food safety consultants can readily assist you with documenting and implementing all the required elements of GMP while simultaneously pursuing the documentation of a HACCP system.

HR: Many times, large companies utilize their Human Resources department and assign a HACCP team lead, but many smaller restaurants simply lack the taskforce to do so. In these circumstances, it may be best to simply hire a part-time HACCP consultant - either a trained student or retiree even - to help with the burden.

MONEY: Already working on a small margin of profit, small business can especially feel the pinch of the pennies when it comes to HACCP. Dedicated financial resources can be supplemented through loans and government agencies, so make sure to check all of your options before simply paying out of pocket.
While these are just some of the major categories that small businesses face when considering HACCP, the payoff is priceless in terms of food safety and environmental responsibility. Connect with social networks to open up informal channels of information to see what assistance is available. You never know what you may come across on a simple social media post!
LENNY TELLER
Contract/Design/Engineering
CKitchen.com
E Friedman Associates
(917) 335-1127
lenny@efriedman.com