Keeping Your Flat Top Commercial Grill Clean And Serviceable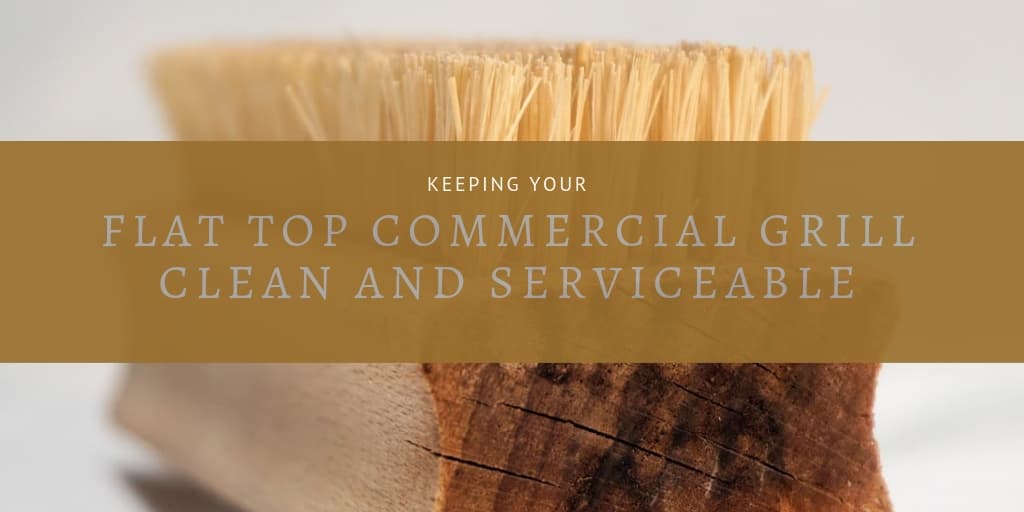 Keeping a commercial grill clean can be a challenging endeavor, especially when burned food is allowed to sit on the commercial grill top and become caked on. That's why it is important to keep up with regular commercial grill maintenance and cleaning in order to ensure a fully serviceable piece of equipment.
Before you begin, put on a pair of plastic safety goggles to ensure you're not hurt by any chemicals or flying debris. Then, turn the commercial grill on medium heat and allow it to warm up.

Using plain water or a homemade solution of water and vinegar, fully spray down the commercial grill's surface and allow the heat to cook off any superficial food particles. Allow the solution to evaporate.
Lightly coat the top of the commercial grill with vegetable oil and use a lava rock to scrub the surface. This will remove any particularly stubborn food particles. Then use a clean, damp cloth to wipe away any excess debris and oil. Turn off the commercial grill when you're finished.
A commercial grill is no small investment. Make sure you keep yours protected by seeing to it that it's kept clean every night.