Fire Safety in Your Commercial Kitchen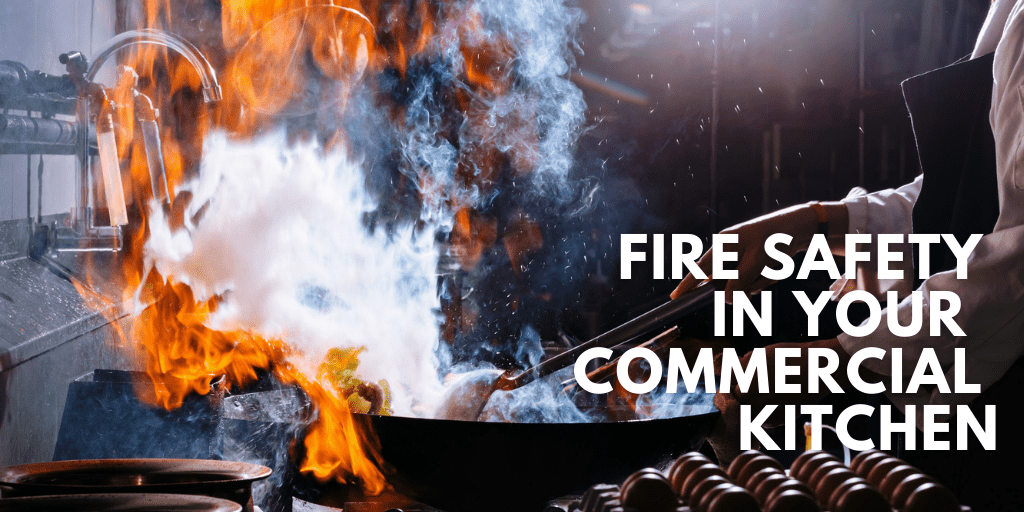 Commercial kitchens are loaded with industrial equipment that can cause a fire. From hot surfaces to open flames to multiple electrical and gas connections, fires can start with a simple accident or overlooked precaution. In fact, nearly 8,000 eating and drinking establishments report a fire each year, according to 2006-2010 data tabulated by the National Fire Protection Association (NFPA) in Quincy, Mass. These fires caused an annual average of $246 million in direct property damage. So what can you do to reduce your kitchen's risk for fire and protect your workers, your customers, and your building from damage?
Preventative Maintenance
We've all heard of the unfortunate tales of frayed wires or a gas leak that has led to the utter destruction of an establishment or home because of a resulting fire. Performing preventative maintenance checks is a great way to take proactive measures in ensuring that your equipment isn't faulty or at a higher risk for fires.
Automatic Fire-Suppression Systems: These systems are required by local codes to be installed and functioning, but many can fall into disrepair because of standard breakdowns of the units. Have an inspection done by a professional semi-annually to ensure that your system is ready to take on an emergency if need be.

Portable Fire Extinguishers: Similarly, many will opt for portable fire extinguishers but will forget to check to make sure that they're always free of dents and other potential problems.

Utility Hookups: Schedule for regular maintenance on all of your equipment to check that electrical hookups and gas lines are in working order. A frayed wire is easier to replace than an entire kitchen gone up in flames.

Exhaust System: Grease can build up in your exhaust system over time, posing a potential hazard. The NFPA Fire Code calls for quarterly inspections of systems in high-volume operations and semiannual inspections in moderate-volume operations. Monthly inspections are required for exhaust systems serving solid-fuel cooking equipment, like wood- or charcoal-burning ovens.
Training
Your staff should be trained ahead of time to know how to identify potential hazards and respond appropriately should an emergency arise. Train your staff on the following:
Locations of fire extinguishers

Locations of fire exits

How to clean up grease

How to extinguish a fire (never throw water on a grease fire)

Removal of ashes from wood-burning and coal-burning units

How to identify fire hazards
Prepare a Plan
As always, prepare for the worst and have a plan and policy in place should a fire occur. Make sure that someone on every shift knows how to shut off electrical and gas hookups, and make sure that all staff members are trained on how to access emergency exits and how to address customers, should they be in the building.
JENIFER AQUINO
Sales Consultant
CKitchen.com
E Friedman Associates Inc
T: 800-555-0666 x 1975
D: 516-882-1975
jenifer@ckitchen.com