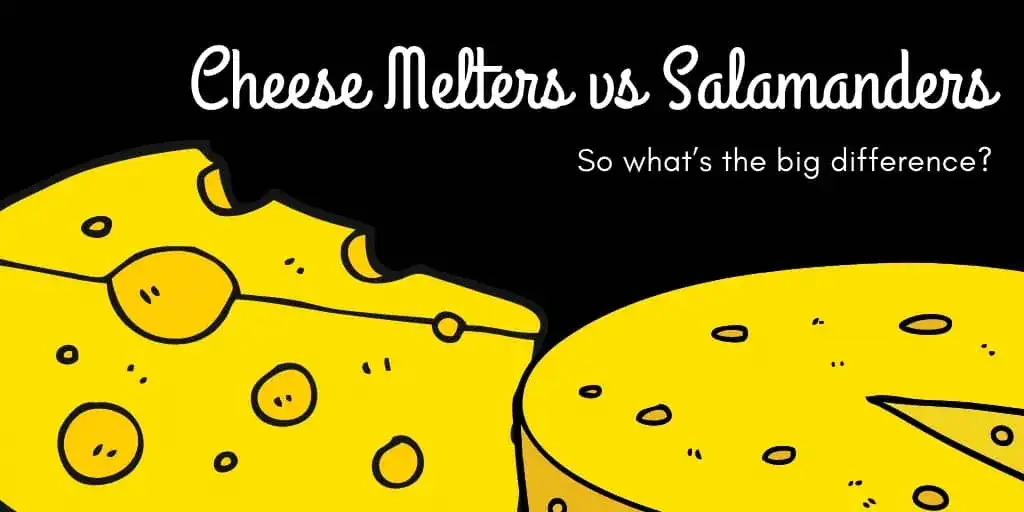 Cheese Melters vs Salamanders
When it comes to specialty broilers, those with light broiling needs may find themselves faced with confusion. Cheese melters and salamander broilers are both great finishing tools for those who need to melt items at low temperatures over fully-cooked products. So what's the big difference? Indeed, there are some key differences that can make one unit better suited for your restaurant as opposed to the other. Let's take a closer look.
Cheese Melters
As the name implies, cheese melters are specifically designed to melt cheeses atop dishes such as subs, loaded french fries, and pastas. In addition, one can use a cheese melter to toast breads or finish of desserts as well. These units are used only for finishing and not baking.
Salamander Broilers
Salamander broilers are an ideal finishing unit, allowing the user to brown casseroles, melt cheeses, and reheat certain food items as well. While some are designed to retain heat, others can be fired up on-demand for quick, last-minute use. Designed to work in addition to other high-powered cooking units, salamander broilers typically operate on low to medium heat settings.
The Differences:
Cheese melters are intended for finishing only whereas salamander broilers can be utilized as a finishing and cooking tool.

When it comes to heat, cheese melters typically utilize lower temperatures than a salamander broiler. This is mostly because salamanders need to have the versatility to both finish and cook items if needed.

Salamanders typically use infrared heating elements while cheese melters occasionally use ceramic heating elements as well.
At the end of the day, ask yourself a few simple questions to decide which unit is best for your commercial kitchen:
Are you looking for a finishing tool, or do you also need to fully cook items as well?

How much space do you have?
If you're unsure of which unit might be best despite these recommendations, then give me a call! I can help you sort through the details to choose the right specialty broiler for your commercial kitchen.
JENIFER AQUINO
Sales Consultant
CKitchen.com
E Friedman Associates Inc
T: 800-555-0666 x 1975
D: 516-882-1975
jenifer@ckitchen.com