The Importance of Customer Satisfaction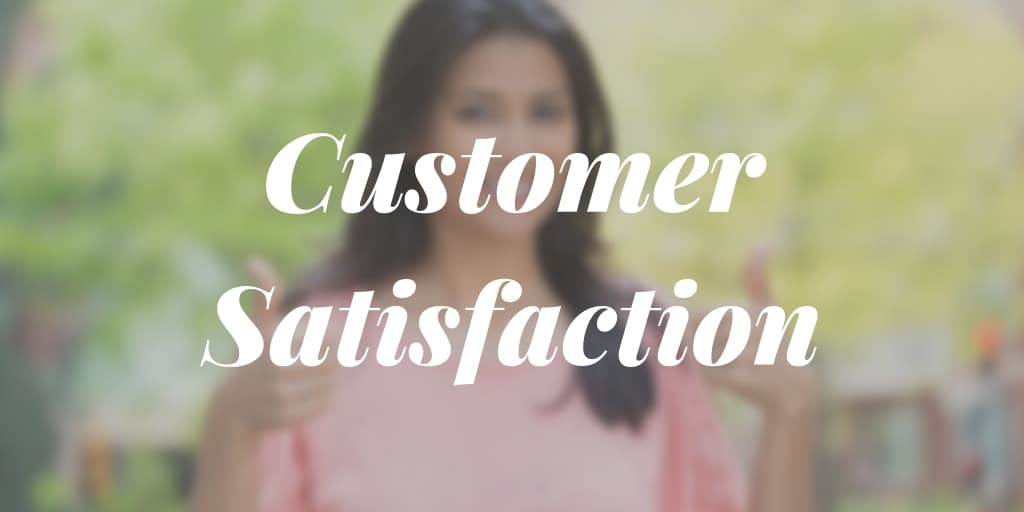 We've all heard the saying that The Customer is Always Right, and we all know that customer satisfaction should be a top priority for all employees. Knowing what should be done, though, is much different that understanding and accepting the importance of it - and many of us have found the unpleasant result of an employee who simply doesn't value customer satisfaction. With the advent of social media, your restaurant is merely one bad review away from a ripple effect that can influence your restaurant for many months to come. With customer reviews and ratings easily available for potential patrons to see, it pays to keep your customers satisfied and your employees trained on the importance of customer satisfaction!
While a customer may be influenced as soon as they step foot in the door, their satisfaction truly begins with the operational skills of the leaders of the company. For many restaurants, this could involve a district manager, regional manager, or even simply a general manager. Reviewing profits and losses on a weekly or monthly basis is a good measure of financial success, but it reflects moreso the success of your employees and customer satisfaction. Are you analyzing customer service metrics on a regular basis? If not, it should be bumped to your priority list during your next meeting and every meeting to follow!
General managers are the link between upper management and the employees, and thus the general manager holds the key to success when it comes to customer service policies, goals, and the activation of such. The general manager provides the motivation to employees to be customer service oriented, and when they hire appropriately, the training is easy and the customer satisfaction is sure to follow. The phrase 'hire character, train skill' is a wise motto and one that should be followed in order to obtain life-long employees with the right mindset to promote customer satisfaction.
Let's face it, not every customer that walks in your door will leave completely satisfied. Whether it's a kitchen mistake or a personal issue, most errors are not a 'never return again' situation - they're merely an annoyance. That is, it's merely an annoyance if handled appropriately. A small hassle can turn into a disastrous situation if not handled appropriately by the employee, so training employees to admit fault when necessary, correct the order, and treat the guest with respect is the key to correcting any unusual situations.
If customer service seems to be an ongoing issue, take a proactive measure by addressing the situation at weekly meetings and correcting issues before they affect guests. Customer satisfaction is an ongoing battle - but it's one that pays off in the end!