3 Reasons Why Food Trucks are So Popular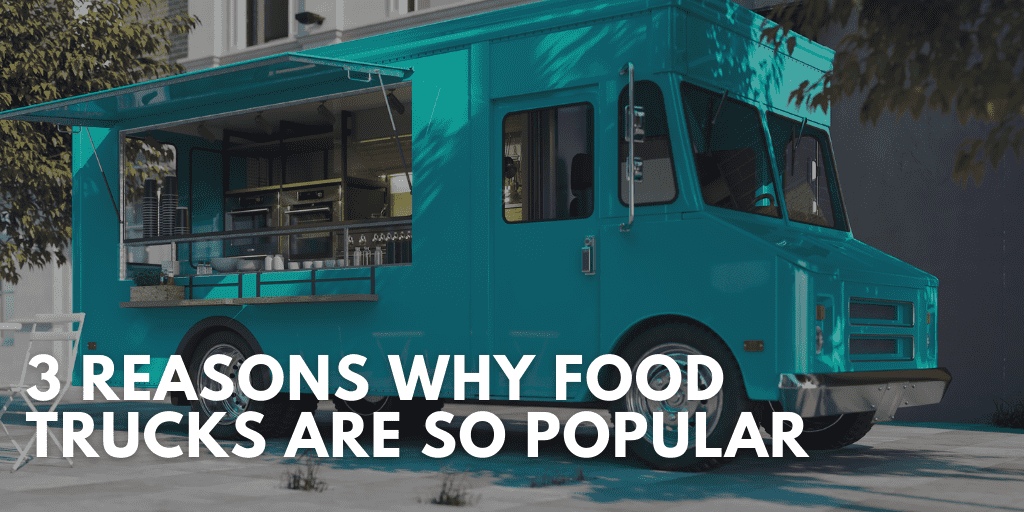 Over the past few years, food trucks have gained momentum within the restaurant industry, causing many restaurant owners to take note. In fact, some owners have invested in food truck operations as a side business to capitalize on this fad and open up additional avenues for profit! Even so, those who don't have a brick-and-mortar establishment may find themselves investing in starting a food truck business due to their popularity among customers nationwide. But why are food trucks so popular to begin with? Here are 3 reasons why food trucks are popular in today's dining market.
Food Trucks Can Cater to Specialty Menus. From the consumer's point of view, they're able to find well-made specialty items from certain food trucks rather than mediocre specialty items from cover-all restaurants. From the vendor's point of view, specialty menus typically require only specialty mobile catering truck equipment.Indeed, starting a food truck business requires an investment in certain types of equipment designed for mobile catering operations. These items are typically smaller and more versatile versions of units found in full-service restaurants. But because of the sheer size of a food truck, many opt for specialty menus in order to cut back on their equipment purchases and to perfect specialized menus. This means that rather than outfitting your food truck with miniatures of every piece of standard restaurant equipment, one can simply invest in specialty items like bar equipment and bakery equipment to serve specific needs.


You Can Go With the Flow! Mobile catering trucks have an advantage over their brick-and-mortar counterparts: They can change location depending on where the customers are at. Having the ability to cater to customers where the customers need it most helps to increase traffic and bring in more profits, even if that location tends to change often. Consider the swings of festivals and fairs as well as the steadiness of business sectors. Customers like that the food comes to them, and food truck vendors like that they're able to follow traffic patterns to reap the most rewards.


For engineer-type owners, the maintenance of a food truck is less costly. Restaurant owners typically find themselves investing hundreds and even thousands of dollars on maintenance and repairs for their restaurant and their equipment. For food truck, the equipment is all within the confines of a small space, and many people are knowledgeable enough to fix many of these standard food truck nuances without having to drop a wad of cash for each little thing. Similarly, with fewer pieces of equipment comes fewer opportunities for breakdowns. Simply put, food trucks are popular among new restaurant owners because they can be easier and cheaper to maintain and repair, should the need arise.
Food trucks are likely more than just a fad, and they're popular for a variety of reasons from the viewpoint of both the customer and the vendor.