Cook Pizza Like a Pro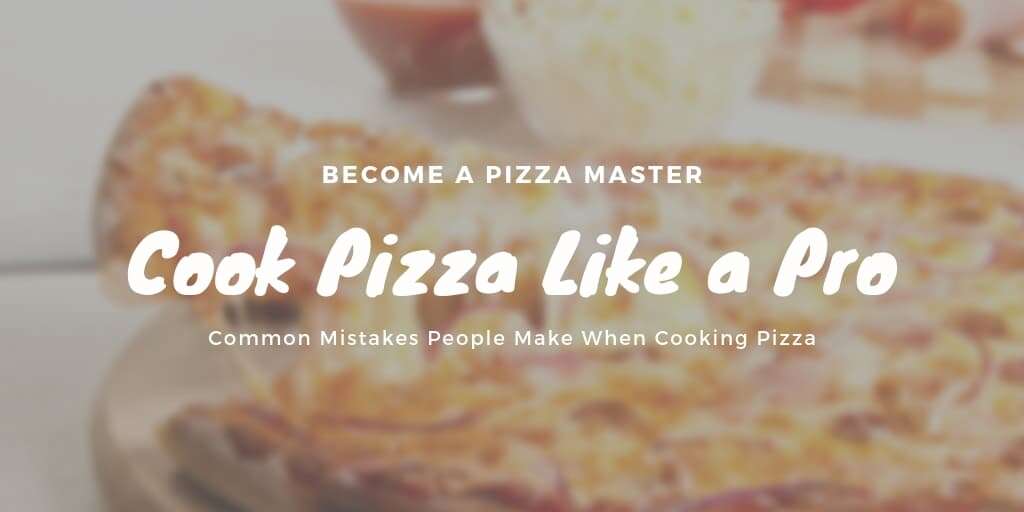 Pizza is one of the most popular and beloved foods of all time. With so many fast-food pizza restaurants and frozen pizzas, actually taking the time to create and cook a pizza has become a rare art form.
It doesn't seem like cooking a pizza should be difficult, but there are a right way and a wrong way to go about cooking various types of pizza.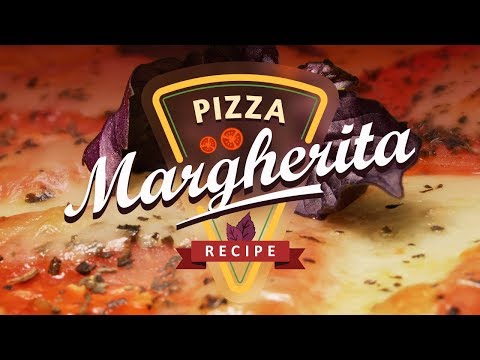 Common Mistakes People Make When Cooking Pizza
The first step to cooking your pizza like a pro is knowing what to avoid. Don't feel bad if you've made these mistakes before. Now that you are aware of them, you can avoid them and be on the road to the best pizza ever!
1. Using Too Much Salt
As important as pizza cheese and toppings are – the crust is really the most important part of the pizza. It's the foundational flavor that all of the other flavors are based upon.
All too often, people mess up their crust, thereby ruining their pizza.
When a recipe calls for a certain amount of salt – stick to the recipe. Don't assume more is better. An overly salty crust will make your pizza uneatable.
A pinch of salt is really all you need.
2. Not Investing in Quality Ingredients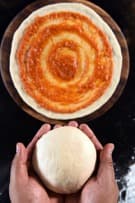 Good ingredients are vital for a delicious pizza. You need to choose the right flour, oil, pizza cheese, and toppings based on the type or types of pizza you decide to create.
When you choose a cheap cheese, for example, you might get cheese that burns easily or doesn't melt properly. If you choose the wrong flour, you could end up with a chewy crust instead of a crispy crust. You have to know what you and your family, friends, or patrons are looking for – then choose the flour accordingly.
Another common ingredient mistake is to choose bottled sauce. Most pre-made sauces are full of sugar. Not only is this not great for your health, it doesn't taste great. Those who eat your pizza will be able to tell that the sauce is not homemade. This is definitely not the way to make a name for yourself as the local Pizza Master.
Choosing your ingredients with care will ensure the most delicious result.
3. Forgetting to Take Care of Pizza Stones and the Commercial Pizza Oven
You don't need a pizza stone or a commercial pizza oven to cook a great pizza. However, they do tend to take pizza to the next level. Pizza stones allow you to get a nice crispy crust, while a commercial pizza oven provides you with the highest possible heat.
If you do invest in a commercial pizza oven, pizza stone, or any other type of professional kitchen equipment – make sure to properly care for it. These tools are an investment, and not caring for them will prove to be a waste of money.
For those of you who decide to use a pizza stone, make sure to pre-heat it in the oven for at least 45 minutes. Then, make sure to allow the stone to cool completely before washing. Taking a stone from 500 degrees to tepid or warm washing water can make the stone crack.
Become a Pizza Master – How to Cook Different Types of Pizza
Now that you're aware of some of the most common mistakes, the next step is to learn how to cook different types of pizza. There are three keys that will help you make the best home-made pizza around.
Key #1: Using the Right Pizza Cheese
Different types of pizza require different types of pizza cheese. When you order a pizza from a pizza place or buy it frozen, you'll see that mozzarella is the cheese most commonly used. While a lot of pizzas do utilize this cheese – both for its flavor and its "meltability" – not all pizza recipes call for mozzarella.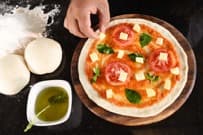 Provolone, cheddar, Romano, and parmesan are some popular options.
You can always experiment with different cheeses when trying pizza recipes, but it's good to keep in mind that the type of cheese called for in a recipe is usually used for a reason. The right cheese will add a ton of depth to the flavor palate of your pizza.
Key #2: Choosing the Best Pizza Recipes
Choosing the right pizza recipes depends mostly on what you and your guests are in the mood for. If you like something cheesy, hearty, and meaty – a Chicago deep-dish pizza might be best. However, if you're in the mood for something lighter, you might try a Neapolitan with a thin crust.
Keep in mind that different types of pizza require different cooking times. Your Chicago pizza will need a lot more time in the oven than the thin crust pizza. Make sure you practice with your deep dish pizza recipes before advertising the fact that you're providing them on your menu. There's nothing worse than getting a pizza with an uncooked center. With practice, you'll find the timing sweet spot.
Key #3: Finding the Right Temperature
Each pizza you make will require the right temperature, as well as the right timing. However, there are some pizza experts who claim that all pizzas require one temperature: high.
The hotter the oven, the better the pizza will cook. The best temperature is around 550 degrees Fahrenheit. A commercial pizza oven will get you there. If you don't have a commercial pizza oven, turn your oven up as high as it will go and adjust your cooking time accordingly.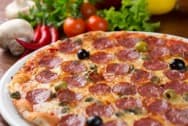 Again, this will take some practice – but you'll soon find the right balance of heat and cooking time.
Creating the Perfect Pizza Is All About Technique and Ingredients
Once you learn how to cook different types of pizza, you will have so much fun in the kitchen. You'll create delectable entrees and become the designated Pizza Master of your family or community. With a little bit of practice, great pizza recipes, and superior ingredients (like high-quality pizza cheese), you will be able to make a delicious pizza. Cooking a mouth-watering, home-made pizza will set you apart from all of the other cooks and restaurateurs in town!