Top 6 Restaurant Design Trends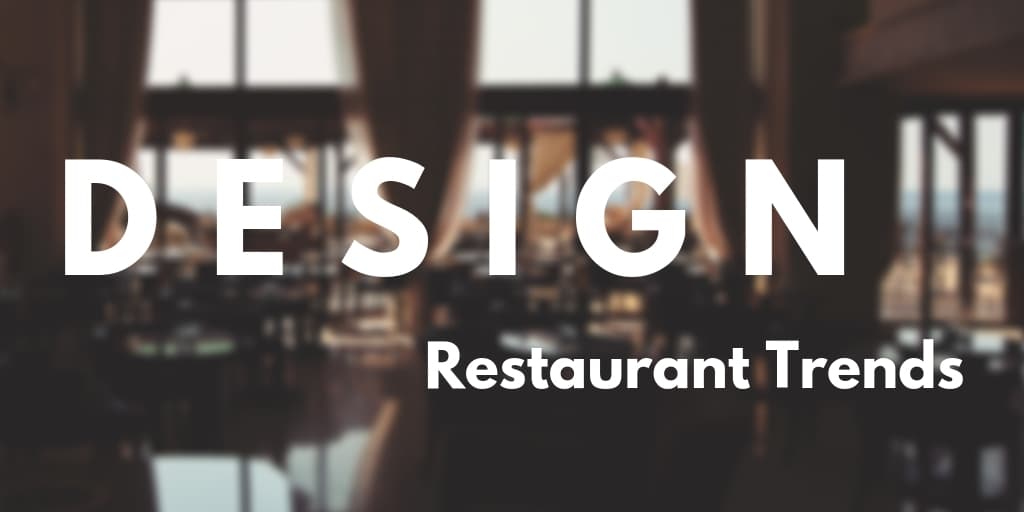 So much goes into making a restaurant a success, and it's not an easy business to break into. In addition to serving amazing food, you'll also need to make a statement in your restaurant design to get diners in the door. Today's savvy foodies aren't just looking for a meal: They want a full dining experience, and that includes creating an unforgettable atmosphere.
What's hot right now in restaurant design? Consider these six big trends as you design or remodel your restaurant:
1. Cooking in the Open
Windows into the kitchen have been big for years, but the newest restaurants are offering something even more up close and personal. Mini cooking stations out on the dining floor invite guests to sit and watch their meal being created. Rick ovens at a pizza station are popular, as are bars that let your mixologists engage in a bit of performance art. You could also get creative and have your pastry chefs out in the open to decorate cakes or show off your barista's latte skills at a coffee bar in the corner.
2. Lots of Texture
For the past decade, exposed beams and bricks have been everywhere in the restaurant world. While you could argue that this trend is on its way out, the textural interest that these features offer is still big. If you don't have a building with industrial bones, try adding texture with three-dimensional tile, slatted wood table tops or light fixtures that cast an interesting shadow.
3. Cozy Corners
You want your guests to sit down and stay awhile, so make sure your seating is up to snuff. While a comfortable dining chair is always important, think about adding quiet nooks for diners to curl up and enjoy dessert or drinks as well. Plush lounges and sofas make customers feel at home in waiting areas, near the bar or in a dim corner by a fireplace. These options make diners feel special, so consider taking reservations for your premium seating areas.
4. Al Fresco Dining
Eating outside has always been popular, but today it's so on-trend that patio tables are expected in even the tiniest coffee shops. Invest in comfortable outdoor furniture so you can set up an open-air bar or patio seating area, even if it's for just a few months of the year. If you're really forward-thinking, add an outdoor kitchen for grilling so guests can watch your chefs at work even as they sun themselves.
5. Pastel Perfection
Color trends come and go, and the past several years have embraced the dark side: dark wood tones, deep red brick and bronze fixtures. The future, however, is pointing toward a much lighter touch, and many designers are embracing tropical pastels in their new spaces. Colors like seafood green and Caribbean aqua are a nod to the modernism of Miami, and they work well with many wood tones and existing interiors. If you want to be cutting edge, ditch your neutrals for these sunny shades.
6. Art Gallery Walls
Oil paintings and expert photography make a huge impact on your decor, but they don't come cheap. Once you invest, how can you be sure your artwork will stay in style? Embrace the restaurant art gallery, and you'll always look good. Many owners are reaching out to local artists and galleries to temporarily display artwork. It's great publicity for the artist -- especially if you provide a name placard and price detailing -- and you get to have a rotating display of incredible imagery.
If you're looking to make your restaurant to be a standout in the coming season, these trends will get you there in style.