10 Ways Technology Is Influencing Restaurant Design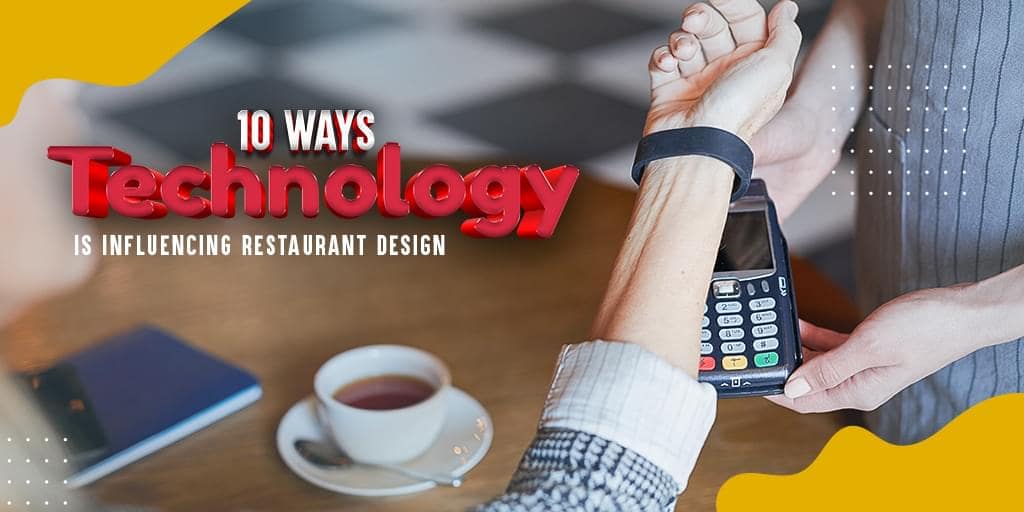 Operators across the foodservice spectrum have become more open to the greater use of technology to improve service and their reach whether it is setting up a self-ordering kiosk or a pay-at-the-table service. But what does this mean for the restaurant design? Let's take a look at how these technological innovations and increasingly influential restaurant design trends are changing the physical attributes of your establishment.
Restaurant Technology Trends
1. Cashless and touchless point-of-sale systems
With rents going up, you want to be able to maximize your space. The connectivity of many of these technologies gives you more room to increase sales levels in a smaller footprint. Switching to electronic ordering technology and cashless payment processing, for example, can open up more counter space that would otherwise be occupied by point-of-sale or POS stations. Because guests can settle the bill quickly, service time is cut drastically, allowing servers to cover more ground, which also cuts the number of waiting stations a restaurant will need. If you set up a single network for all your orders, you will be able to route the beverage orders directly to the bar, which means you won't need drink kiosks or stations.
2. Dedicated delivery prep and pickup space
Recent restaurant design trends make it clear that delivery is the future. As an operator, you probably want your website or app blowing up with online orders and your dining room packed. This goal will certainly inform your restaurant floor plan because you want to have all the kitchen space you need to meet demands coming from multiple ordering channels. At the same time, you want to have a clear path to get the food out to the many terminals you have quickly and efficiently without one channel interfering with another. Subsequently, you will need the layout and space that support this system.
The kitchen should be divided by multiple stations that handle orders that come from each source. You will also have to take into account additional parking space for couriers as well as areas for placing and claiming pickup and to-go orders. The design should of course fulfill the needs of your delivery and to-go staff to do an efficient job. There should be an area in which delivery drivers can quickly enter to access the orders without having to go through a crowd of diners, and an exit to get the food out as fast as possible. You will also need storage space large enough to house all your delivery and to-go supplies. [link]
The surge of on-premise orders will mean adding shelving where delivery drivers can pick up the orders. Heated holding shelves are an excellent solution that can hold and preserve the quality of a large amount of cooked and packaged food until it is ready to exit your site. It is important to have a system in which the orders are arranged. You can alphabetize them by customer name or arrange by pickup time. Either way, what's important is that it is a simple enough system to remember and follow to prevent couriers from grabbing the wrong order or spending longer time than necessary at the station. Additionally, you also want to have a designated person that couriers can directly communicate with for delivery-related concerns. The same person can be in charge of checking each and every order is accurate before it is placed on the shelf.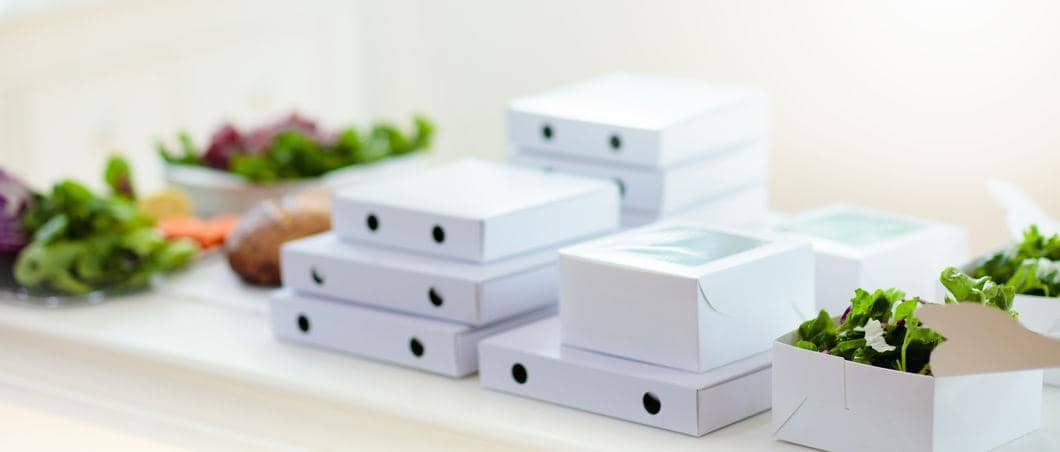 3. Kitchen display systems
Your kitchen staff can also get their own display systems connected to the point of sale terminals where they can directly receive the order keyed in by the servers from the customer table. Kitchen display systems will require a little bit of reconfiguration in the back of the house to allow the use of screens. You can set up a screen for every station so that orders be routed to the proper one as they come.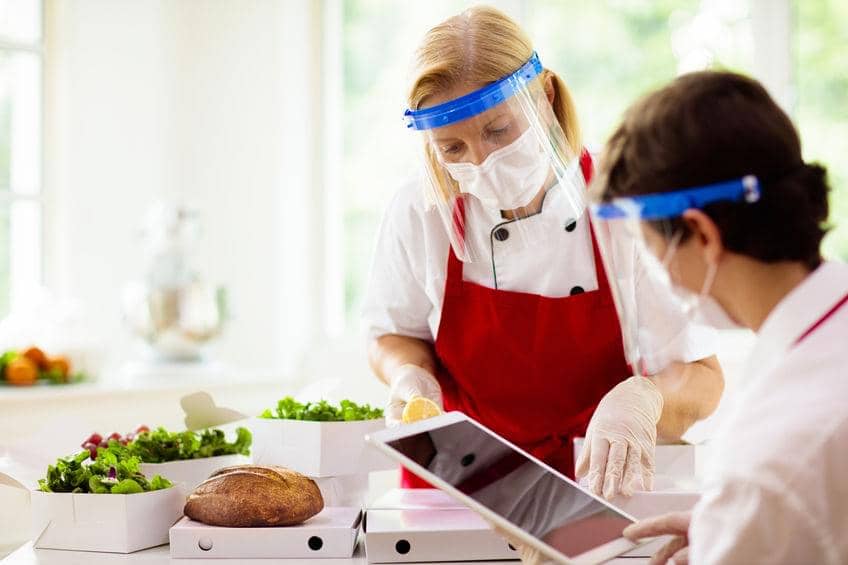 4. Ventless systems
More ventless equipment will find its way into the kitchen to make it a place where your staff can work safely and comfortably and produce delicious dishes and drinks. Ventless technology, which can be used on high-speed ovens, fryers, and dishwashers, gives you more flexibility in the placement of the equipment. These solutions remove the need to build ductwork or add massive hoods, helping you overcome issues associated with limited space, which is especially beneficial now that the coronavirus pandemic has required strict physical distancing.
With ventless technology, you can place an oven where you would not normally, which lets you maximize every single inch of your kitchen. In fact, you can even set them at the front of the house if you are looking to provide some theater experience to your guests. Ventless systems will help you cut down your costs significantly without compromising the quality.
This technology is being used in many segments of the foodservice industry, primarily convenience stores and quick-service restaurants, which also tap into these specific solutions not just to make the most of the space, but also increase their speed of service and meet the needs of their menu.
Keep in mind that going ventless also means going electric instead of gas. This will require you to increase your electric service and menu adjustments might have to be made if your kitchen staff prefer to cook with gas. Additionally, they will need routine maintenance that cannot be compromised. Taking care of these units means daily cleaning to ensure that they work properly and without issue throughout the day. Some regions may also require the use of kitchen hoods.
5. Outdoor dining
https://rddmag.com/design/3240-5-best-practices-for-extending-outdoor-dining
Restaurants had to reduce their operating capacity to maintain physical distancing protocols due to the coronavirus. This pushed many operators to convert their parking lot or sidewalk into a dining space to close the gap. But outdoor dining could be a greater staple moving forward.
Tenting your space is the easiest way you could do it, but you can go a step further and extend the restaurant with a trailer, which adds a sense of intimacy while still giving that outdoor feel. For colder seasons when outdoor dining sounds more like a punishment than a treat, you want to have the ability to quickly put up heaters without making drastic changes, to make customers comfortable at any time of the year.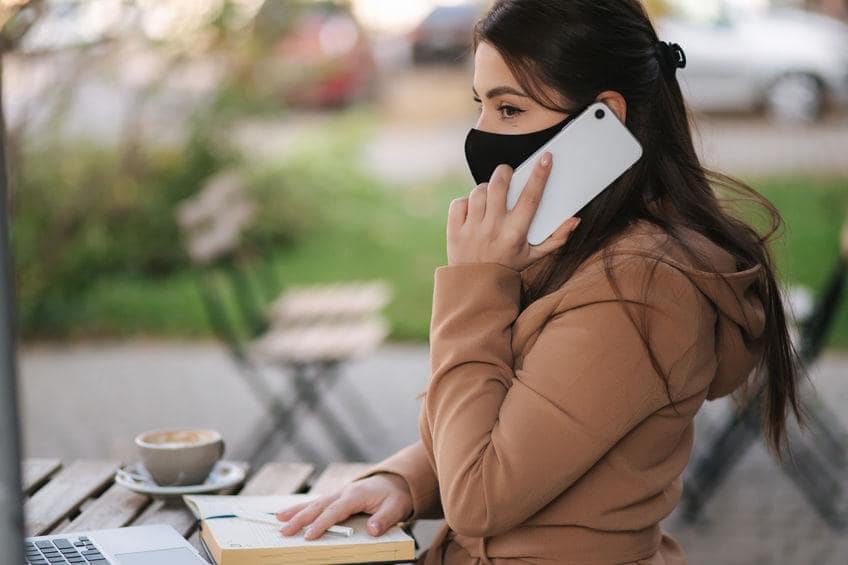 6. Scheduling software
There is also available software that uncomplicates the process of scheduling to ensure that there is an adequate number of employees present for each shift. This solution can make quick work of setting a weekly schedule for all employees by using data on previous staffing patterns as well as sales forecasts. The software also takes into account factors like employee availability as well as requests for time offs or swapping shifts. Scheduling solutions can also generate data that accounts for sales and staffing budgets.
7. Virtual reality training
Some tech-savvy restaurants are already using virtual reality for their training modules by creating learning simulations for onboarding employees. Fast-casual chain Honeygrow developed an orientation and training procedure entirely on VR that takes their staff through every component of the job-from food safety to customer service. The company believes that this fosters better information retention and consistency and at the same time maximizes labor by freeing up more time for managers who usually lead these activities. Honeygrew also enjoyed big savings by using the VR tool to connect with job applicants as opposed to flying them out from other locations. The brand is looking to double down by creating a VR simulation designed to help existing employees learn about the origins of ingredients among many things to better represent the business to customers. [link]
KFC also came out with a VR interactive training platform that helps employees and franchisees navigate the process of making the perfect chicken. The fast-food franchise soon released it for customers to enjoy as well, incorporating mini-games in an escape room-type gameplay where players prepare the chicken, like how kitchen staff would in real life, albeit under the watch of a cartoon version of Colonel Sanders. [link]
8. Bluetooth sensors
HACCP data recording is not a new concept in the industry, but it continues to evolve. The modern restaurant design will be utilizing quicker and reliable solutions for ensuring customer safety and meeting food safety guidelines. Bluetooth temperature sensors are incorporated in restaurant design to monitor equipment performance and verify product quality. Handheld or fixed, they can deliver temperature readings in a matter of seconds. They open up handy customization possibilities to achieve precision and consistency across the entire gamut of products and equipment. The best part is that they can automatically log the information, which gives you confidence in the accuracy of the data and leaves no room for any falsification or error. [link]
9. Air purifying technology
In light of the coronavirus, we are also seeing more advanced air filtration, purification, and sanitation systems in restaurants in an effort to create a safe and comfortable atmosphere for guests.
Some solutions used by restaurants include the Needlepoint air filtration system that creates a plasma of ions that reduces the size of the particles so they can be filtered out easily while also reducing hydrogen to destroying pathogens. Some operators are also installing ultraviolet lights that are supposed to dismantle the molecular bonds of a virus, which in turn, damages its genetic material or RNA and ultimately taking away its ability to reproduce.
There are also highly advanced air purifiers and allergy machines from Austin Air that use a medical-grade HEPA filter to kill 95 percent of airborne viruses and harmful particles including allergens. A surface disinfecting solution that is safe and economical is a chemical-free electrolyzing sanitizer that is combined with tap water and table salt to kill harmful particles. It is touted to be more powerful than chlorine-filled beach water and uses titanium alloy with iridium and ruthenium cross-coatings.