Commissary Kitchen: How To Rent One and How Much It Costs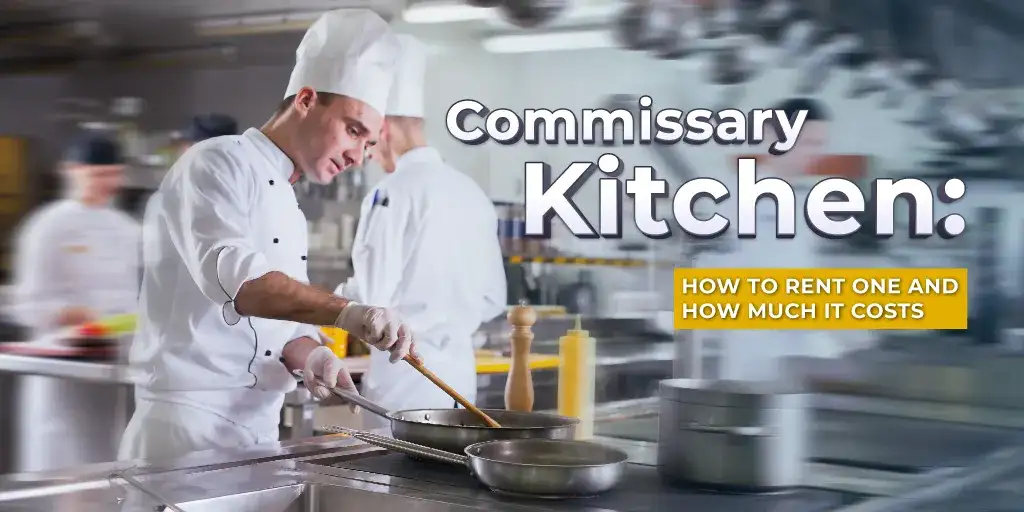 A commissary kitchen is a facility that rents a professional, fully furnished cooking and production space to commercial foodservice operators. If you can't afford your own space, building a delivery-only business, trying out new offerings, or just need a commercial kitchen space for a short period, a commissary kitchen is a place to be.
A commissary kitchen is perfect for new businesses due to the lower upfront costs and reduced risks and responsibilities. It already has the cooking equipment you need to whip up food, the supplies and equipment for dishwashing, ample food storage for cold and dry items, and other essentials. Most of the time, they also offer cleaning and janitorial supplies as well as waste and recycling services. Plus, you won't have to worry about meeting local safety and health regulations because it will be the owner's job to do so. If you are interested or planning to rent a kitchen or wondering about the expenses, this is the guide for you.
At the same time, a commissary kitchen is a way for some large foodservice operations with multiple locations to establish a more streamlined workflow. You can rent a kitchen that will serve as your central station for preparing and cooking your offerings. For example, if you run a cafe and a kiosk and also cater events, you won't have to pay for three times the labor, three sets of the same equipment, and utility when you rent a kitchen instead.
Answering the question of "How much does it cost to rent a commercial kitchen?" involves diving deep into a few important things that will affect that price tag in the first place.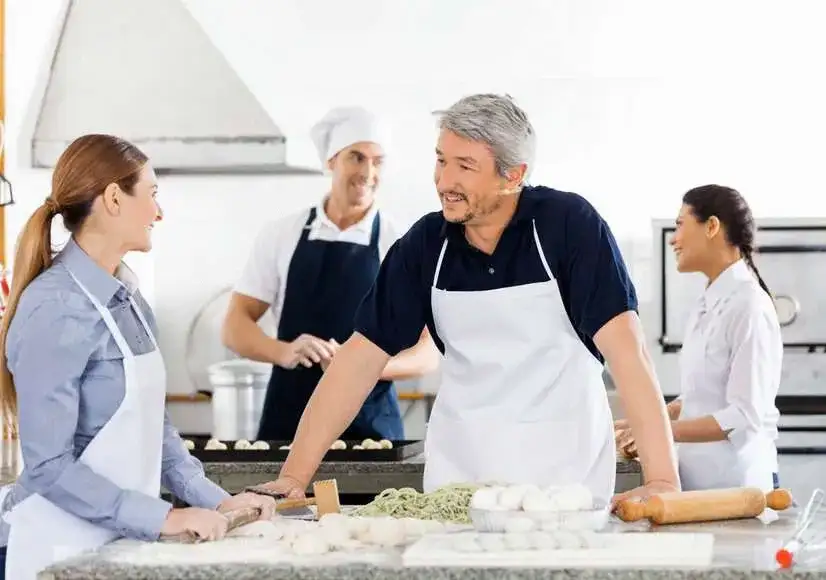 Shared vs Private Commissary Kitchens
Commissary kitchens are either shared or private. A shared kitchen can be used by other operators at different times. It does not mean that another business is in the space with you, but rather operators take turns based on the time slot booked.
Generally, these spaces operate 24 hours a day, seven days a week to support a rotating group of operators and their unique needs. Keep in mind that shared commissary kitchens typically come with the most common equipment to accommodate the needs of most operators. Most of the time, the setup should be enough if you don't have specialty cooking requirements.
Even then, most commercial kitchens have several types of kitchen spaces outfitted with different sets of equipment so you can choose the best space for your goals and needs. For example, you can choose from spaces geared towards prep-only, prep-and-cook, full kitchen use, catering, baking, and a ghost or delivery-only.
A private kitchen is just yours to occupy, so you have more freedom with the schedule and the type of equipment installed. However, you will shoulder the entirety of the rent, so it immediately becomes more expensive. A private commercial kitchen makes sense for you if you need a lot of space and specialized equipment, and will spend long hours in the kitchen.
Commissary Kitchen Equipment
The equipment you can expect in commissary equipment includes but not limited to:
Cooking Equipment:
Tilting skillets

Fryers

Deck ovens and rack ovens

Griddles and charbroilers
Dishwashing Equipment:
Cold Storage Equipment:
Walk-in cooler

Refrigerators and freezers

Blast chillers
Prep Equipment:
Prep tables

Sinks

Dough sheeters
Small Wares:
Pots and pans

Baking sheets and bowls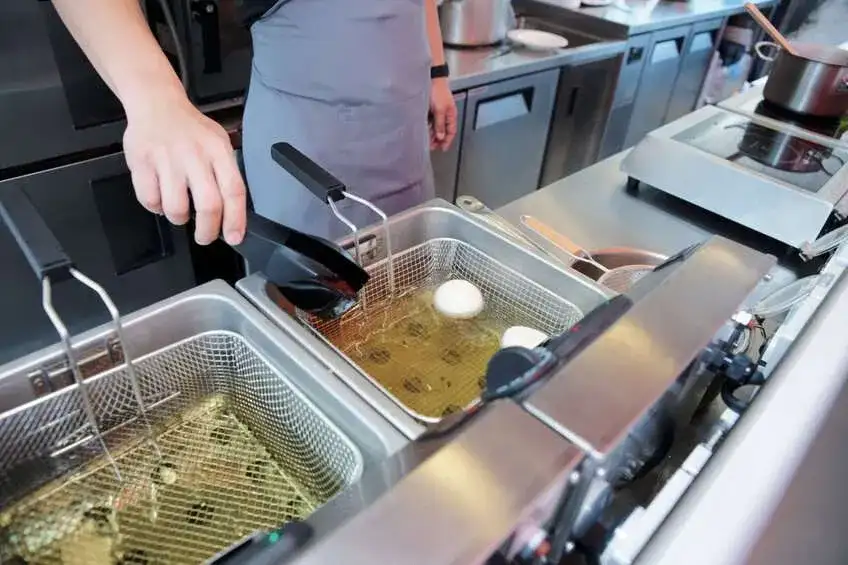 Commissary Kitchen Services
When you rent a kitchen, you can also avail of other services that can help you in various facets of your operation.
Cleaning and maintenance
To help you focus on preparing and cooking up your food or beverage offerings, commissary kitchens have their own staff that handles other parts of the operation such as:
Routine equipment maintenance

Cleaning the facility

Dishwashing

Managing ingredient deliveries
Some renters also allow you to hire their staff whenever you need additional help.
Additional Space
Many commissary kitchens also have an event space so you can cater to or host events from the same location. Chef's Club brings in popular chefs from around the world that take over the kitchen for a specific duration to deliver a limited and unique culinary experience to diners including private parties. Most commissary kitchens also have studios for photo shoots or filming content as well as dedicated spaces for cooking classes, menu tasting, and pop-up experiences.
Co-packing
If a commissary kitchen offers co-packing, they can help you produce daily condiments or food items such as sauces, dips, salsa, marinades the same way you make them for reduced labor and consistent quality.
Back-of-the-house
Some companies offer a wide array of back-of-the-house services as well, taking even more things off your plate. They will help you with branding, marketing, and promoting your business on social media, guide you in accounting and bookkeeping, and offer entrepreneurship training and counseling.
Food Trucks
Some commissary kitchens are food truck-friendly, so they have dedicated parking space as well.
Delivery
Some offer delivery dispatch and are partnered with third-party delivery companies such as DoorDash to handle the pickup and delivery of your products.
How Much Does It Cost To Rent A Commercial Kitchen?
Renting a commercial kitchen ranges from $15 to $45 per hour, but pricing will ultimately be determined by a set of things: the state where you are renting, the amenities, the equipment, and the hours of the day that you are renting.
Standard commercial kitchen rental plans
Depending on the company you are working with, you can rent a kitchen on a shift or hourly basis. Renters set a minimum per day, month, or week. For example, if you are renting a prep space at Garden State Kitchen, you will pay $22-$25/hour. The catering kitchen and baking kitchen are $35/hour and $30/hour, respectively. A shift can be as short as four hours or as long as eight hours, with the pricing just a little less or over $200. For example, Cook Collective, a commissary kitchen in New York, charges $195 for a seven-and-a-half work shift.
For short-term use, there usually is no contract required. However, there is a minimum number of hours you are required to book, which is usually three or four.
You can also sign up for long-term plans that span six months, one year, or two years. The longer the plan you sign up for, the higher discount you enjoy. For example, if you sign up for the $35/hourly plan offered by Bellamy Kitchen, which is another New York-based commissary kitchen, you will pay the normal fee. But, if you commit to at least half a year, the hourly fee goes down to around $18-$20. You can work out a custom plan or special arrangements with the kitchen owner if you anticipate an irregular schedule or demand or if their fixed plans do not accommodate the specifics of your operation.
Some companies such as Commercial Kitchen 305 in Miami, Florida, base their pricing on the equipment you access. The basic plan usually includes four equipment and four working tables with accommodation for four employees.
The price for a private kitchen differs significantly as well. Milk Money Kitchens of New York charges $65 an hour for theirs.
Other charges
On top of the actual rent, there are other expenses that come with renting a commercial kitchen.
Storage.

Note that some commissary kitchens charge the storage for your food separately, with some implementing a first-come, first-served basis. The storage plan is usually calculated based on monthly use. Bellamy Kitchen charges $30 to $60 for dry storage and $60 to $100 for cold and freezer storage.

Security deposit.

If anything is damaged during your stay, the security deposit will be used to cover the expenses. You will get it back if you leave the space in the same condition before you moved in. The security deposit can be $100 to $250.

Membership fee.

A membership or application fee is a one-time fee that affords you discount packages or exclusive benefits, which are usually in the vein of helping you run or grow your business. These include networking and mentorship opportunities, member meetings, and coaching sessions. This fee is around $250.
Some companies do not post their prices online, so you will have to contact them directly if you are interested in what they are offering. Make sure to peruse their websites meticulously to get an idea of whether or not they are the right fit for you. Some commissary kitchens allow you to book a tour so you can see the space in person and ultimately gather all the information you need about the renter. It will be a good idea to list all the questions you have so you come away from the tour with everything you need to make a decision.
There are websites that directly connect you to commercial kitchen spaces for rent to make your search much easier. They curate a list of commercial kitchen spaces in your location where you instantly access the company's basic information and website.
Before starting your search for a commissary kitchen, prepare a list of all the items you will need for your operation. This includes the specific type of equipment as well as the amount of workspace and cold and dry storage space you will need and for how long. You would also want to ask the renter about the inspection history of the facility to make sure that it is up to the standards. This will give you the peace of mind that you are working in a compliant commercial kitchen and won't run into healthy safety issues down the road.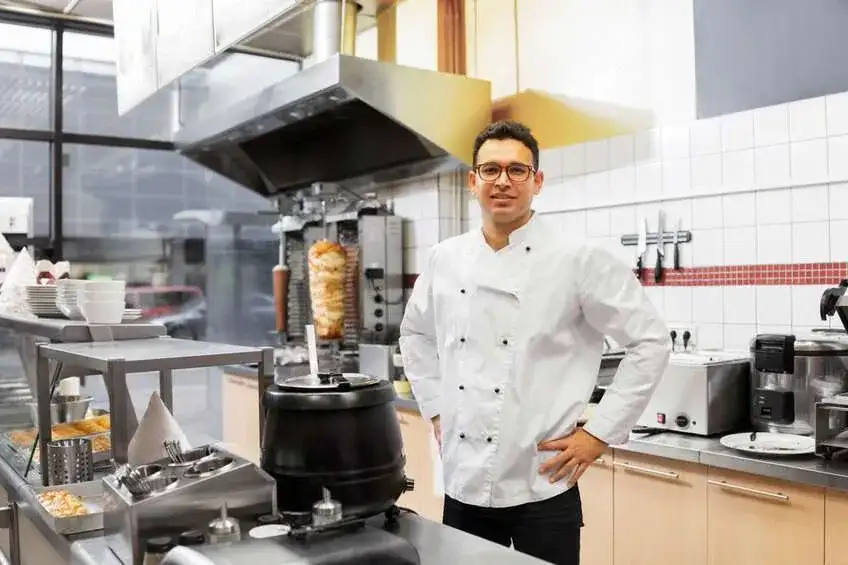 Rent A Kitchen To Build Your Business
With a commissary kitchen, you can hit the ground running and get your brand out there much faster. Most importantly, you are in a good position to scale and grow your business because you can focus more on delivering quality food and drinks that customers will want to come back for. If you need help on how to run your business or make the most of the equipment and space available, make sure you browse our blog.

Standard Features
Over 60% of ice machine maintenance calls are water-related! Arctic Pure® water filters are designed exclusively for ice machine applications and will reduce these calls.
Built-in scale inhibitor. Scale inhibitor is designed into the filters to reduce scale build-up even under the hardest water conditions.

Reduces chlorine taste and odor. All filtration and scale reduction material is NSF and/or FDA compliant and is engineered to reduce chlorine taste and odor. Ice looks and tastes better. Graded density carbon block filter.

Provides superior dirt holding capacity and fine sediment reduction.

Sanitary quick change housing. Design minimizes contamination of filter media during filter cartridge change-out. All filters are provided with automatic shut-off and pressure relief valves.