Virtual Restaurant Brands - How to Establish a Flourishing Foodservice Business in Difficult Financial Times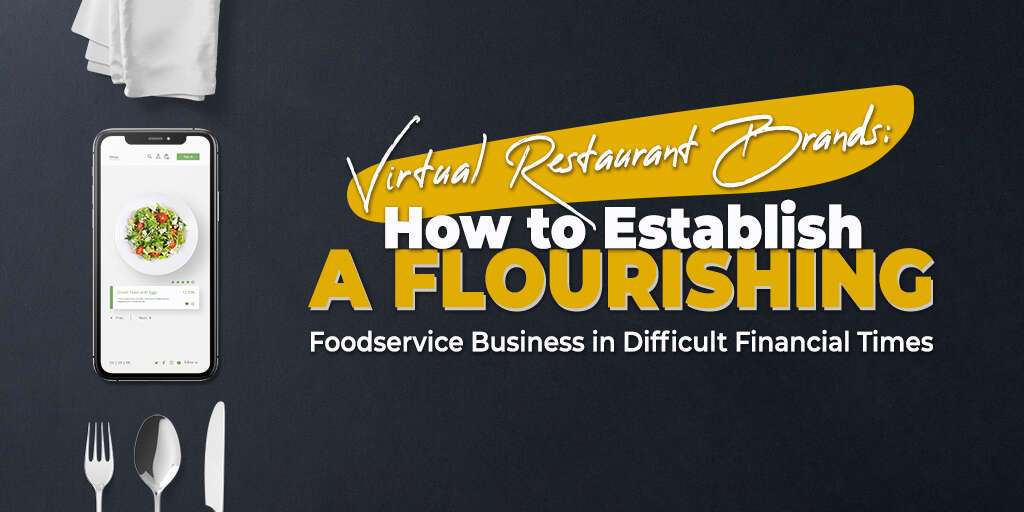 The pandemic has forced restaurant owners to think of unconventional and alternative ways to secure revenue. Virtual brands were previously unheard of, but have now flourished due to lockdowns and the shutting down of communal dining areas. This phenomenon has not only appealed to the small kitchen owner, but larger corporations have entered the fray with their own brands as well. Physical restaurant owners are looking for ways to increase their revenue and establish their own brand of delivery food that appeals to customers who want their favorite food delivered, contact-free.
Creating a virtual kitchen or brand requires little investment, and can even include an existing kitchen to establish another business that can integrate into the trendy 'ghost kitchen' sector.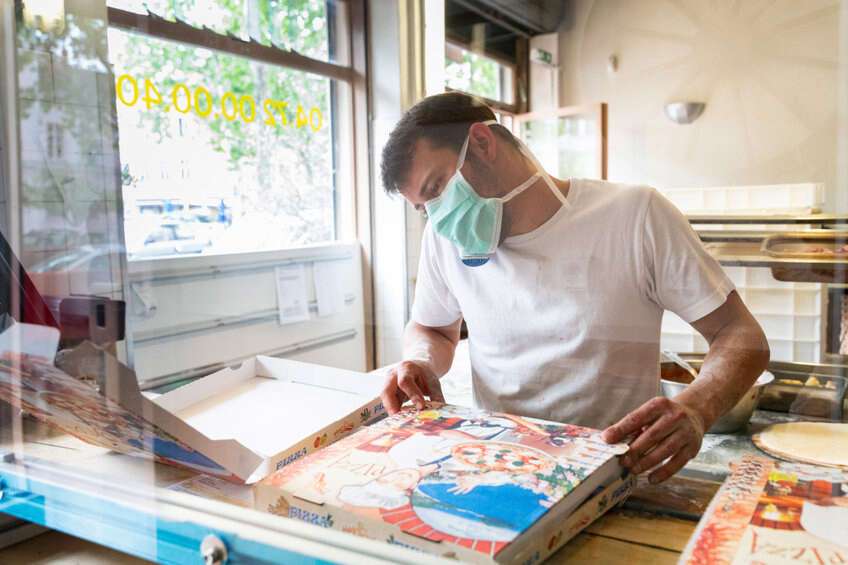 What is a Virtual Restaurant Brand?
Virtual restaurant brands are primarily focused on online ordering and delivery for the customer's convenience. These brands can be trademarked and operated using your existing kitchen setup. Virtual brands have a number of advantages over traditional kitchens, like saving on resources and surviving staff shortages. This allows you to use the same inventory, staff, and physical space as your regular kitchen. You can create new menus focusing on your bestselling products and comfort foods that customers can enjoy within the confines of their own homes.
The best part of establishing your new virtual restaurant brand is that you don't need to invest extra into the kitchen setup. Indeed, you can use your existing physical restaurant to create and deliver popular foods. Virtual brands have numerous other advantages, a few of which are listed below:
Maximizing your resources:

You can use your existing staff and resources to create and sell new concepts that focus on smaller menus and quality.
Enter the food delivery market:

Virtual brands appeal to customers who prefer delivery options and dine in the comfort of their homes or office spaces.
Optimize your new business for online ordering:

A growing number of customers like to order online and customize their food instead of calling for delivery. Virtual brands help you take advantage of this system and use it to attract patrons who use food delivery apps.
Attract different segments of the market:

You can create different cuisines that sell at various price points to gain access to new and previously untapped segments of the market.
Sell outside your traditional consumer base:

Physical restaurants most often attract a clientele that is located near their location. Virtual brands allow you to reach customers who would otherwise order from their local restaurants and help you reach a wider audience.
Virtual Restaurant Brands vs Ghost Kitchens
"Ghost Kitchen" is an umbrella term used to describe restaurants that focus on delivery and takeaway food and lack a physical storefront. Not all ghost kitchens are virtual brands. Virtual brands refer to the complete concept of a restaurant that lacks a physical presence, which includes branding, concepts, logos, and menu description. Virtual brands and ghost kitchens aren't entirely unrelated, but each term is used to describe a very particular business model. The term "Ghost Kitchen" itself can be used to describe various types of delivery and carry-out restaurants. Virtual Kitchen brands are operator-managed and make use of a brick-and-mortar establishment to prepare their menu items. Existing restaurants can establish different concepts out of their kitchens by creating their own virtual brand, or by taking up a virtual restaurant franchise.
Virtual Brand Restaurant Types
Virtual restaurant brands can be primarily categorized into two main types - private virtual brands and virtual brand franchises.
Private Virtual Restaurant Brands:

Private virtual restaurants can take advantage of anonymity and establish their focus on different cuisines that were not originally a part of the original restaurant menu. The kitchen still operates out of the brick-and-mortar store, but the restaurant can use its existing setup to create a novel menu that caters to niche demands. Most private virtual restaurants choose to stay true to their specialty and create a new menu that takes full advantage of their popular menu items and kitchen inventory. Since your staff is already well-versed with your restaurant menu, creating specialties with the same ingredients should not take too much effort. Moreover, this can also be used as an opportunity to test the market and see if new creations are successful with your target audience.
Virtual Restaurant Franchisees:

Virtual restaurant franchisee models are adopted from the franchisee setups of brick-and-mortar restaurants. Smaller, independent restaurants can boost sales by establishing single, or multiple setups of already tested and proven virtual restaurant concepts. Since these franchises are already established, their name becomes synonymous with success, with advertising taking a backseat in promoting your new venue. While private restaurant brands have to do much of the marketing, production of logos and menus, and market exploration, franchisees already have these bases covered and the brand itself usually has a strong following. Virtual chains usually have brand ambassadors who actively promote the franchises and create awareness among the target demographic, reducing your marketing overheads.

Pros and Cons of Private and Franchisee Virtual Brands
Private Virtual Restaurant Brands
Pros:
Establish a menu using your existing setup and ingredients

Test unexplored sections of the market using novel menu items

Popular items can be suggested more, leading to better sales

Autonomy over your own business
Cons:
Building brand awareness can be a difficult undertaking

Building a new menu can take extra time and effort

Advertising can be a daunting task, especially for owners entering the virtual restaurant market for the first time
Virtual Restaurant Franchises
Pros:
Menu items are already established and easy to prepare

Branded packaging makes for an attractive presentation

Menu items are already field-tested for delivery quality

Market research is already available and there is no need to spend extra time and money on it

Customers are most likely aware of the brand and the quality of products

Marketing is done by brand ambassadors and social media outreach
Cons:
Menus are already established by the virtual franchise and cannot be altered

Packaging cannot be customized to highlight your virtual restaurant

Customers who don't take a liking to a particular franchise will likely stay away from your establishment

Choose a Suitable Menu
Whether you're looking to establish your own virtual restaurant or team up with an established franchise, it's vital that you select a menu that is high in demand and easy to prepare. The following tips can help you create a menu for your virtual restaurant:
Owning the proper equipment for establishing a virtual restaurant: It's a good idea to choose a virtual restaurant menu or select a franchise that is in line with your existing setup. This will not only help you save costs on purchasing expensive restaurant equipment but also boost workflow since your staff will be well-versed with using it. This will diversify your existing restaurant menu and you can find new items that patrons will be interested in.
Using existing ingredients to create new menu items:

Using the same ingredients as your physical establishment will save you costs on more exotic ingredients and narrow down your menu to an item list that is specialized to attract customers.
Make your menu specific:

Food delivery apps allow customers to search restaurants based on specialties. With a specific menu that is focused on a few key items, you can reach higher search positions and apply search tags for the customer to easily find your restaurant in a wide range of specialty businesses.
Make your menu simple, but attractive:

Long menus tend to lose the interest of your target audience. By keeping the menu simple, you can focus on the best that you have to offer and establish a following for the particular item(s).

Research what sells best:

Some diligent market research will allow you to ascertain what is popular in your local demographic. Certain markets have a predilection for particular menu items and you can base your star offerings based on this information.
Established restaurants are breaking into the virtual restaurant market due to market demand and customer necessity. Setting up your own brand or using a franchise's established name can help boost sales during a lull and help you stay profitable. Virtual restaurants were born during a time when innovation was necessary and continue shaping the restaurant industry today. To keep up with the ever-evolving restaurant industry, you can incorporate a virtual brand restaurant into your existing setup and explore new, untapped areas of the market.