Ghost Restaurant Basics: Your Biggest Questions Answered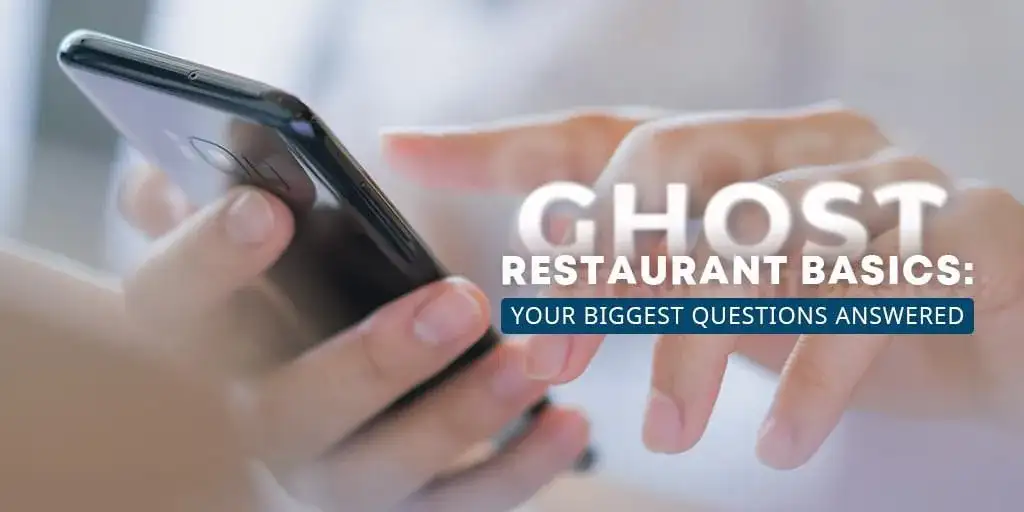 You may have heard a lot about ghost restaurants lately and wondering if this might be the best route for your business. This type of food service establishment has become more popular in recent years. This is especially true during the COVID-19 pandemic as dining rooms were shuttered and food delivery became more in-demand. The ghost restaurant phenomenon is only going to get bigger.
If you are looking for ways to reinvigorate your operation, increase your bottom line, or simply learn more about this concept, this blog post will help you demystify the ghost restaurant.
1. What Is A Ghost Restaurant?
A ghost restaurant is a food service establishment designed for exclusively food production and delivery. It has no dining space or a storefront; it is essentially a food delivery business where you make orders and deliver them directly to patrons. A ghost restaurant only exists "online", which is why it is sometimes called a virtual restaurant. It is also sometimes referred to as a "dark kitchen".
This segment of the industry is expected to further grow within this decade, and it is no surprise considering what it brings to the table:
Lower overhead costs
You don't have to spend money on elements that are traditional to brick-and-mortar locations such as dining space and serving staff.
Expanded reach
By implementing an app-based ordering system and bringing food directly to the customer's front door, you are able to expand your reach.
More production space
You can maximize the space for production, which means you have a larger capacity to prepare and cook orders. You can also run multiple ghost restaurant concepts from the same kitchen.
Mitigated risks
You can try out new concepts and new offerings on a more controlled scale so you can manage the issues that may arise quickly and also get rid of anything that you find to not be working.
Flexibility
Ghost restaurants require no physical storefronts and signages to be updated regularly to reflect announcements, new products, and other information you want your customers to know. Instead, you simply update your website or app. This concept also gives you more freedom to change up the menu on demand to suit your budget, ingredient availability, and popularity.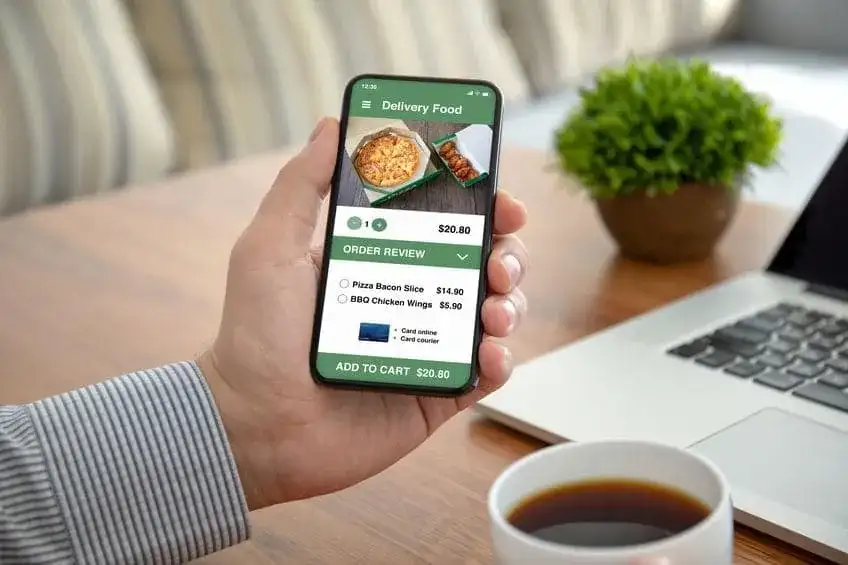 2. What Types of Ghost Kitchens Are There?
There are different types of ghost kitchens that you can set up for your virtual restaurant. In commissary kitchens, you have your own workspace that you can rent or share with other operators. You can either pay for a membership or rent the space by the hour, day, or month.
These kitchens will provide you with all the space you need for your kitchen with some also outfitted with equipment that you can use to quickly get to work. Keep in mind that many only offer a commercial cooking equipment package designed to accommodate common recipes. The more advanced commissary kitchens can even take care of data analytics as well as bookkeeping.
For smaller space, kitchen pods set up in a shipping container are a great option for a ghost restaurant. They offer the quickest and most economical way to set up. It may get tricky when it comes to zoning laws and the task of maintaining a safe workflow with a comfortable working environment.
A ghost kitchen can also be attached to a dining space, at which point, it will be more like an incubator kitchen. The production space is typically built out of an extra space in the current restaurant with its own workflow and delivery setup. This type of ghost kitchen is a good idea if you want to add a new revenue stream or introduce food concepts.
3. What Makes For A Successful Virtual Restaurant?
Delivery setup
You can work with a third-party delivery system or assemble a team of your own. A third-party company takes much of the work so you can hit the ground running, The apps put you in front of customers when you get featured. This much-needed boost is especially useful since you can't rely on customers passing your restaurant and walking in. Third-party apps make the ordering process easier and update your customers of the status of their order. In return, you will be required to pay a commission.
Working with a third-party food courier also means that once the food exits your ghost kitchen, it is all up to them to seal the deal. As a result, you lose a degree of control over customer service, which is why it is important to choose a company that you trust and one that will share your goal.
You can opt to assemble your own delivery team to ensure that you have a handle of every single step of the process. This means you have to be willing to go through the motions of hiring a group of people and training them. You will also need dedicated parking space in addition to designated pick-up stations.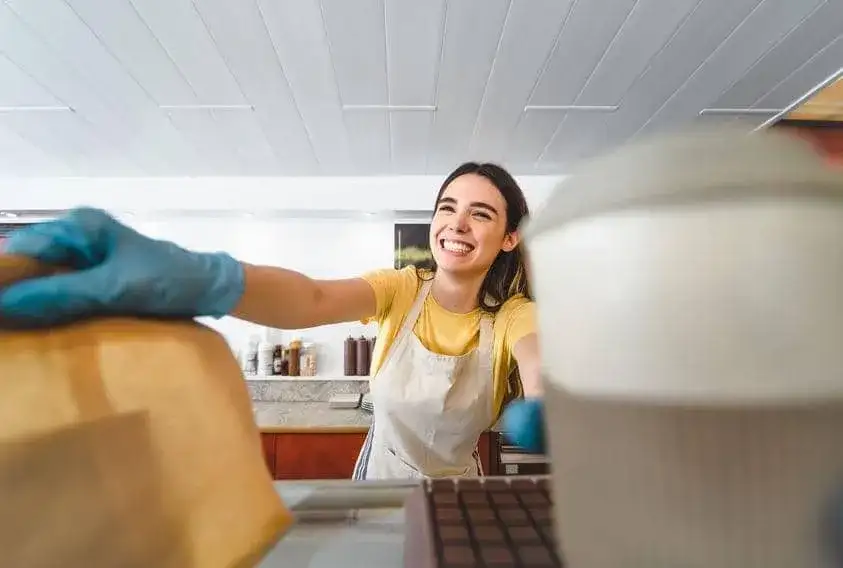 A functional, easy-to-navigate website
Since you will need a robust presence online to get the word out about your ghost restaurant, you need a team of experts that can make and design the website, ensure it runs as it should, and quickly fix any problems that could come up. This is so that you won't lose any potential customers if you go offline or some features become wonky all of a sudden.
The website should be easy to use and navigate, with versions for both desktop and mobile. Set up an online order form that works and provide your customers with ways to make payments in a quick but safe way. You need to be able to create graphics for promotions and run ads that will bring in more customers.
Make sure you are also search-able online. Place contact information, social media accounts so customers can reach you easily. One of the ways you can do that is to make a Google My Business profile so that when they look up products that are on the menu, you can pop up on the search results. Read more tips for improving online visibility in this detailed blog.
Reliable equipment
Since food will take a longer path to reach a customer as it would in a dining room, it is important to have the proper equipment in your ghost restaurant that will ensure the order arrives hot and fresh. Heated shelves are an excellent way to keep ready-to-go orders hot until it is picked up for delivery. They come in multiple tiers and in a wide range of capacities to fit all pending items at a time.
If you have your own delivery team, insulated food carriers should also be on your checklist. This will make sure that the prepared food stays intact and hot during transport. For pizza orders, thermal delivery heaters are an excellent option. Check out our blog on how to improve your food delivery processes and online ordering system.
Ventless equipment is a great way to further cut down installation and operating costs in a ghost kitchen because they won't need water connections and other conventional ventilation requirements. There are ventless versions of ovens, steam cookers, deep fryers, cooktops, dishwashers, and many more. The ventless technology allows you to place equipment anywhere in the kitchen, so you can fully maximize the space.
Another great investment to have in a ghost restaurant is a blast chiller. This type of refrigerator can lower the temperature quickly in order to retain the original quality. You can prepare the food in advance and store it in the blast chiller and simply heat it up in a rethermalizer. When orders start coming in, you can deliver it fast.
Online reputation
A ghost restaurant relies heavily on its presence online. More and more customers are checking reviews to decide if your restaurant is worth a try or not. Getting several or just even one bad review can put off a potential customer, so it is imperative to shoot for 100% in every single order. When slip-ups are made or when you receive a bad rating or a complaint from a previous customer, do your best to address the concern in a timely, respectful, and reasonable manner. Customers also take note of how you handle a negative review.
4. Is A Ghost Restaurant Concept For You?
Dining Space
Most restaurants will be required to have some form of dining space or seating. If you find that more customers are ordering out instead of dining in, check if you can convert that unused space into a ghost kitchen.
Location
Since a ghost restaurant won't need to draw foot traffic, you can set up in high-rent areas that will also allow you to quickly and easily reach your customers.
Delivery
Are you ready to operate strictly as a food delivery business? In a ghost restaurant, you need to keep food temperature and transport in check at all times. This will involve optimizing your menu for delivery. Your offerings should travel well or the recipes you have in mind should at least be reengineered to work as part of a delivery-only menu. Develop precision in how food is cooked, packaged, and moved. Make sure that everything is packed safely so the order remains fresh and intact.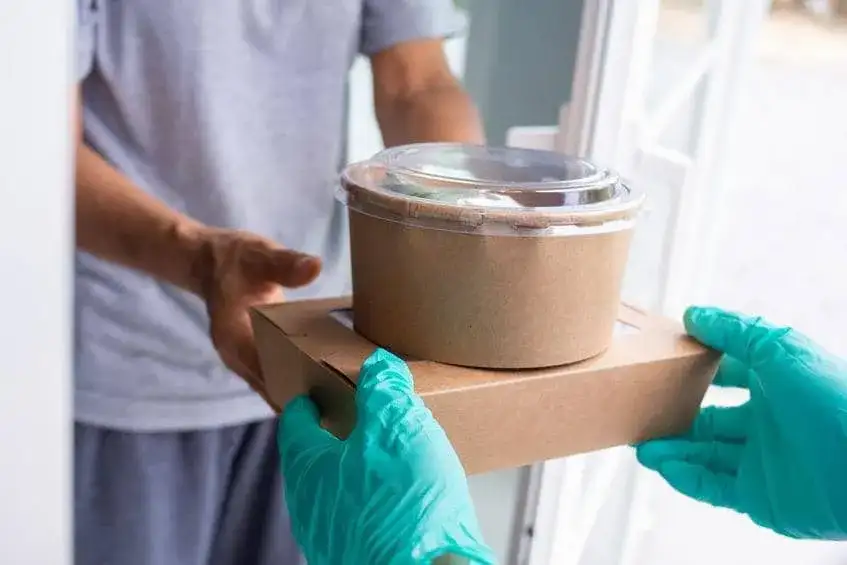 5. How Do I Open My Own Ghost Restaurant?
Choose the type of ghost restaurant you will build based on the type of food you plan to serve. Specialty equipment will be required for some recipes, which some shared kitchens might not have so make sure to check this detail. Third-party delivery companies like DoorDash and Postmastes are also building their own commissary kitchens to rent to aspiring restaurateurs.
Other than that, you will go through the same steps as opening a brick-and-mortar restaurant. You will need to register your business in the city or country office and set up a corporation like an LLC. You will then need to acquire a food handler's certification by taking an approved food safety course by the National Restaurant Association, which you can take online or in person. You may also need a manager certification as the operator of the ghost restaurant.
If you plan to set up in a commissary kitchen or shared space, you will be required to select a plan and pay a deposit. You can choose to book the space hourly or sign up to a monthly plan that could get you a discount. Plan your schedule well to make sure you have all the time to do everything you need to get your kitchen running. Don't forget to account for prep time, setup, and cleanup.
You will need to have liability insurance. In a shared kitchen, you are usually looking at $1 million to co-insure the kitchen with a general liability policy. This would mean you need to set aside $300 to $500 per year.
Schedule an inspection by the health department to make sure everything is up to code. They will pore over your production methods, storage, and other important procedures that you go through when preparing food. Make sure to work with them by providing all the details about your menu and production process so they can better understand your workflow and even offer useful information that can help improve the way your kitchen runs.
Passing the routine health inspection gives your customers confidence in your products but also prevents any bumps in the road.