Time to Get Your Griddle On: 3 Tips for Opening a Street Food Business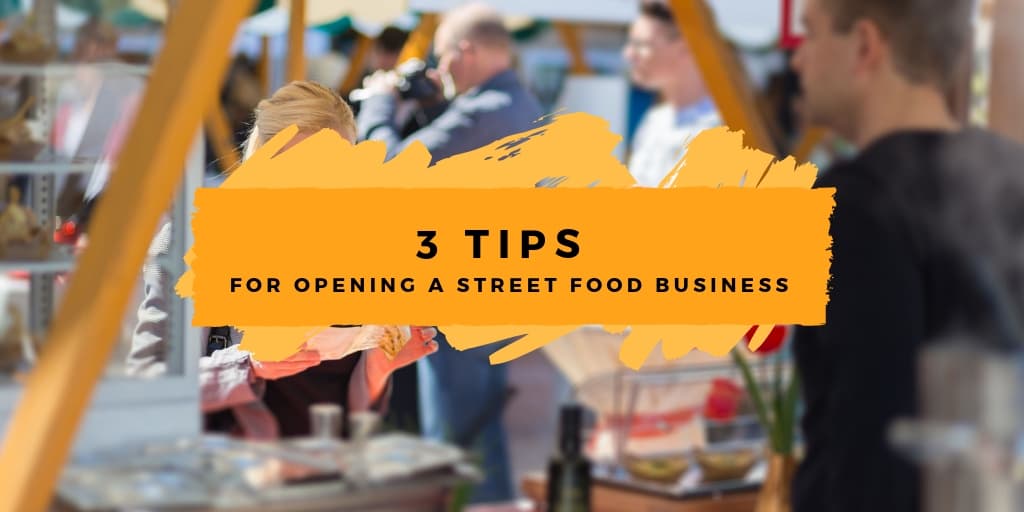 If you're like a lot of people in this country, the idea of running your own business isn't just a distant dream – it's something you're determined to make happen. For foodies out there, your love of cooking can be the key to running your own business. And these days, with the rise of the food truck and street food businesses, running a restaurant has never been more exciting.

To run a successful hot dog business, food truck, or catering business, it's vital to have the right tools and tricks of the trade.
Today, you'll learn about some important steps that will help you open and operate a successful street food business. And you'll learn why the right tools (like a griddle or commercial charcoal grill) are imperative.
Whether you want to run a hot dog business or a catering service – these tips can help you take your dream to fruition.
Why Street Food Businesses Are On the Rise
Street food businesses have been on the rise since the 2008 recession. They provided a cheaper alternative to eating out and a more affordable way to run a business.
These businesses tend to have less overhead and higher profits. In fact, street food businesses are now a multi-million dollar industry.
Finding a high-quality food vendor hasn't always easy. These days, though, the food is just as good as (if not better than) actual restaurants.
If you're a foodie who loves to cook and would like to start your own business, you should definitely consider jumping on the street food bandwagon!
3 Steps for Opening a Street Food Business
As with any entrepreneurial endeavor, it's important to do some research and honest soul searching. These three steps will help you decide whether this is the right path. If it is, they'll help you determine how you should invest your startup money.
1. Seriously Consider What Type of Business You Want to Start
First, consider your options. There are multiple types of street food businesses to choose from. You may want to run a one-person hot dog business, or you may want to run a gourmet food truck. Either option is fine as long as it's something you're passionate about.
Street food businesses include:
Food kiosks: A food stand can be set up in a parking lot, at a mall, or just about anywhere. Their small size makes them affordable and easy to operate. However, you'll have to assemble and disassemble on a regular basis.
Food trucks and mobile catering: These trucks can be driven to any location that allows for the sale of food items. You can attend fairs, concerts, or simply park in a designated parking area with other food trucks. The startup and operating costs are a bit higher, because you'll have to purchase a vehicle and keep it running properly. But the investment often pays off because of the ability to cook more foods – including gourmet specialties or classics like pulled-pork sandwiches.
Food carts/ concession trailers: These businesses don't cost a lot to start or operate. The carts can be pushed by hand or pulled by a vehicle. The food is usually prepared ahead of time and is ready to sell on the spot with no cooking time. If you decided to open a hot dog business, you can even purchase extra carts and have friends and family members operate these at little cost and higher profits.
2. It's Not All Rainbows – the Downside of Street Food Businesses
Like all entrepreneurs, you'll need to run your business year round in heat, rain, and other unpleasant weather conditions. If that doesn't bother you – great! But for some people, this is a deal breaker, and it's best to consider this instead of investing in something while looking through rose-colored glasses.
Another thing to keep in mind – you won't have incredible success overnight. This ideal of being an overnight success is another side effect of looking at a business opportunity with rose-colored glasses. It will take time, money, and effort. But for many people who've started street food businesses, the rewards have been worth it.
Street food entrepreneurs will have to deal with some red tape, too. Permits are required and some cities are less agreeable to street food and food truck businesses than others. This can be frustrating, so make sure to do your research thoroughly and add the permit costs to your budget.
3. Invest in the Best Equipment You Can Afford
After deciding whether you should start your own business, the next step is to create a budget. Your startup costs will include the cost of the cart, kiosk, or truck. You'll also have to purchase insurance and, of course, your tools.
Some common tools of the trade include:
A griddle
A commercial charcoal grill.
Always remember to purchase quality tools. If you buy cheap equipment, you're going to end up paying more in the long run with repairs or replacements.
As you're well aware, any entrepreneurial pursuit requires a startup budget. While it's wise to stick to your budget and find a great deal, this doesn't mean you should cut corners. The right tools, like a quality griddle or deep fryer, will keep your business running smoothly and keep customers happy.
The Satisfaction of Owning Your Own Business
One of the most satisfying things in life is being able to own your own business. You get to be your own boss, set your own hours, and work with whomever you want. Not only that – you get to do things your way.
Owning your own hot dog business or other street food business will give you the opportunity to create and utilize your own recipes instead of answering to another chef. And for foodies who love to cook and create – there's no greater satisfaction.
With the right tools – like a griddle, deep fryer, and commercial charcoal grill – as well as the techniques utilized by already successful businesses, you can create a street food business that will be truly successful.