How Much Does It Cost to Start A Food Truck?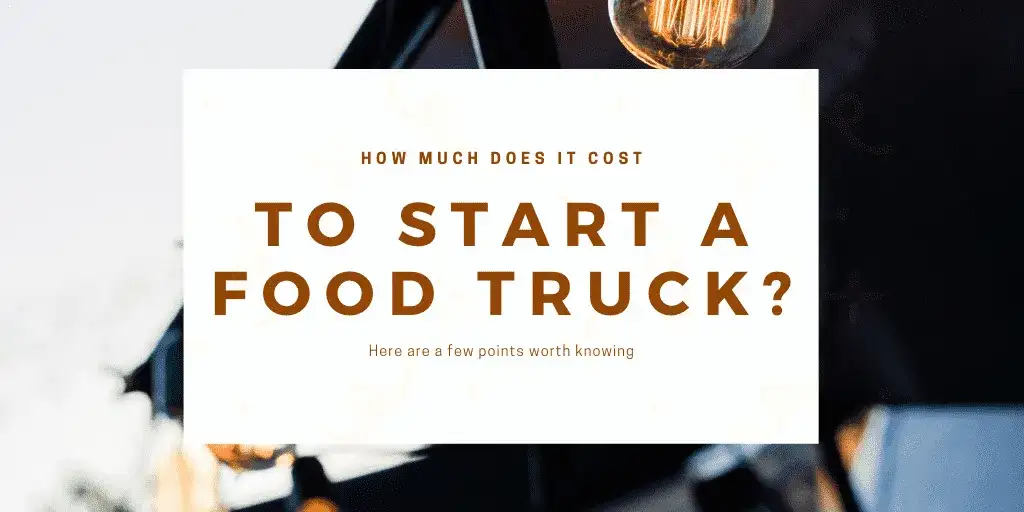 If you've got a passion for cooking, then you are sure to have asked yourself, "how much does it cost to start a food truck" at least once. The thought tends to cross the minds of those who believe that they simply do not have the funds to start up a brick and mortar restaurant or storefront. Sure, while food trucks are often a cheaper option for many with a dream to cook for others, they do come at quite the cost, especially if you don't investigate the proper commercial kitchen equipment needed to run your truck correctly.
So, how much does it cost to start a food truck? Here are a few points worth knowing.
How Much Does It Cost to Start a Food Truck? – It Varies
The helpful answer, right? The truth of the matter is that the cost to start a food truck really does vary quite a bit. Several different factors immediately come into play when you start thinking about your initial setup and launch.
Before you even start thinking of money, you'll need to ask yourself these questions:
What size truck are you looking for?
What types of foods will you be serving?
What type of commercial kitchen equipment will be required for your brand?
What "extras" will you need to have on hand at all times?
What kind of storage will you need in your food truck?
Do you plan to serve on the go? Or will your truck remain in one location each day?
What licenses or permits do you need to have? Are there any other fees that will need to be addressed?
These are only a handful of questions you'll want to keep in mind, but they are all essential when planning out your financial needs.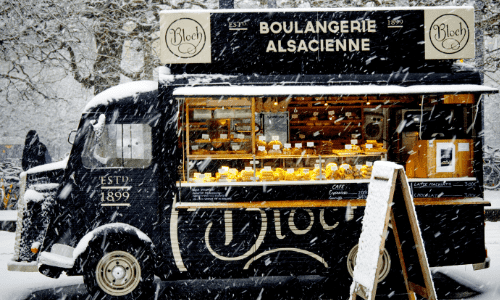 Initial Costs You'll Need To Consider
Initial costs are the most intimidating for those who are just asking themselves the question, "how much does it cost to start a food truck." The purchasing of a truck alone can run anywhere between $30,000 to $80,000+ depending on the vehicle you decide to go with.
According to Forbes, the average cost for a food truck in usable condition, with minimal repairs and included food-prep equipment, generally ranges between $70,000 or $80,000. However, that doesn't mean you can't find something a little cheaper. It just may mean you get less equipment upfront, or you may need to have more repair work done on it before you can launch your brand.
If you are thinking of building from the floor up, then you may be able to invest in a cheaper truck, but will need to plan on putting more into any repairs along with the required equipment, for example, a commercial sink or commercial toaster. The equipment that you'll need is going to vary, so make sure you are doing adequate research into what you'll need within arms reach to supply your customers with the food they are expecting. Not sure you'll be able to do all your food prep in the truck itself? Then don't be afraid to research various commercial kitchen renting options. There may even be community kitchens available for use to help keep your prep costs down.
You'll also need to make sure you do your research into the proper licenses and permits you may need to run your food truck. These do cost a fee but are mandatory in many states to serve food to the public.
Remember Your Daily Operating Costs
Not only are your initial startup costs worth planning, but you'll also want to keep up the legwork and make sure you are planning out your daily operating costs. These costs often include not only food costs, but gas for the truck, marketing materials to help spread the word of your business, staff wages if you are employing others to help you run the business equipment maintenance, and insurance.
All of these factors and more need to be included in your business plan if you want to see any success for your food truck, so make sure you are taking the time to really do your research and get all your ducks in a row before you hit the streets.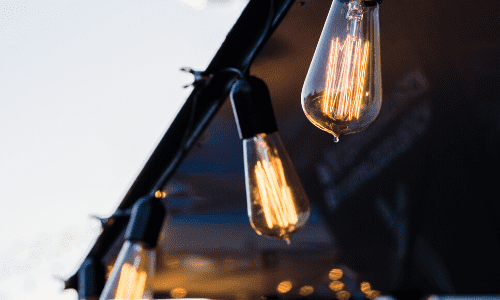 Necessary Equipment For A Good Food Truck
While some food truck owners need to rent commercial kitchen space to prep food ahead of time, others can manage to do all their food prep on the go, right from their truck. However, that means they need to have all the necessary equipment in the truck and within reach.
So, what equipment is considered necessary for a good food truck? Again, that answer will vary depending on what type of food you'll be serving.
For example, if you are simply selling cold cut sandwiches, you may only need a good refrigeration unit with plenty of storage. However, if you are running a hot dog and burger truck, you'll need a stovetop of sorts, refrigeration unit, and more. There are even trucks out on the streets making fresh baked goods on the go for their clientele, which means they may need to have a Hobart mixer or other baking equipment on hand.
Nobody can really tell you what equipment will be necessary. So, as a part of your business planning process, make sure you are listing all your necessary equipment and see what your options are before putting any money down.
CKitchen Has the Tools Your Food Truck Needs
The team at CKitchen has over 30 years of experience in commercial kitchen and restaurant equipment, so we know we can guide you on your food truck equipment needs. We offer a wide variety of different equipment, from large to small equipment, to beverage units, warewash, and food holding equipment. Whatever your truck needs, we can help guide you.
If you've got questions on what CKitchen may be able to help provide you for your new food truck, then give us a call at 1-800-555-0666 or use our live chat function to talk to a customer service specialist today!