4 Tips for Ordering Wine at a Restaurant Without Looking Foolish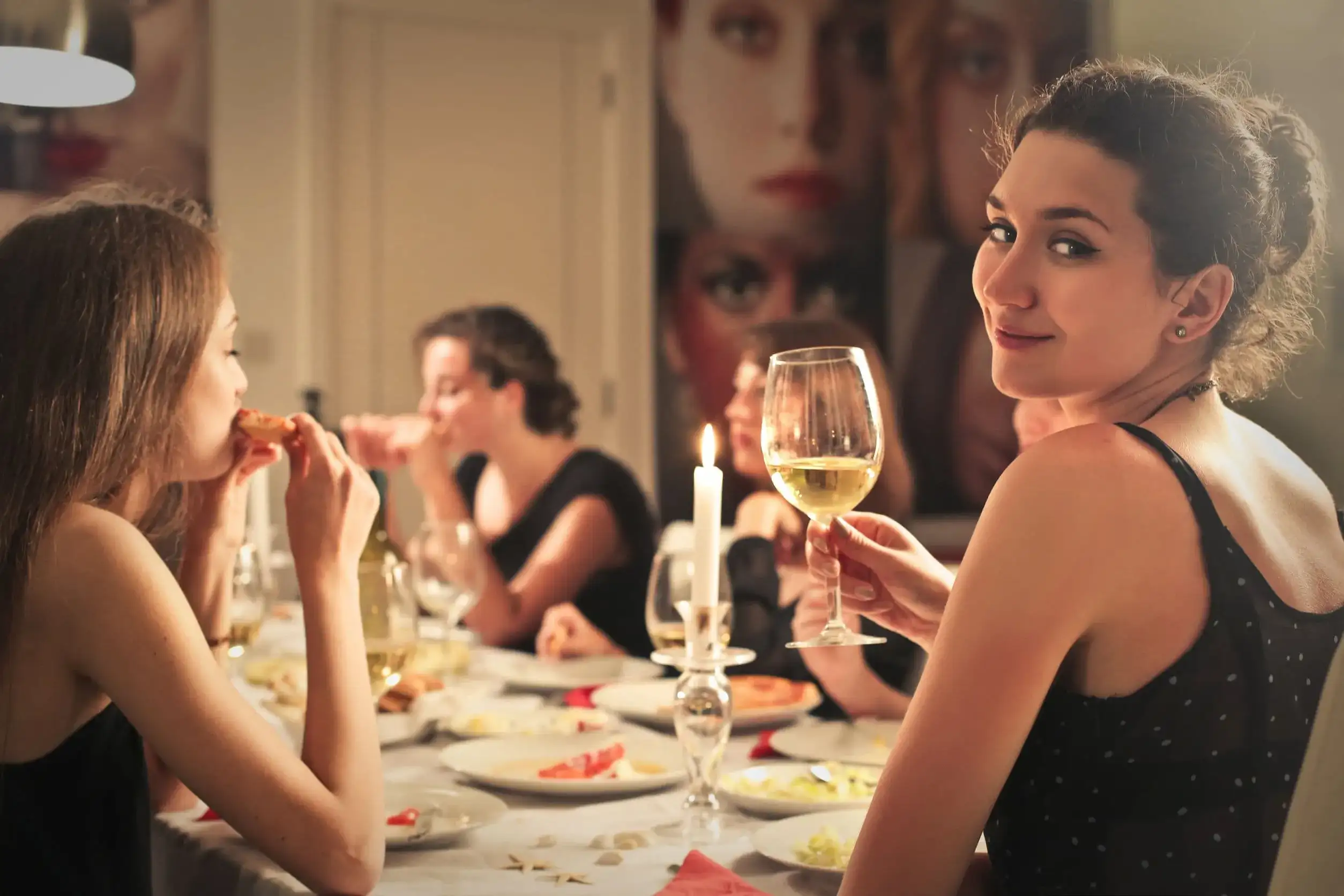 Have you ever gone out on a dinner date or to dinner with some friends at a fancy restaurant, tried to order some wine, and ended up being downright embarrassed by not knowing a single thing about wine? Well from now on, don't worry! You don't have to be a vino expert to order a decent glass of wine. Of course, different flavors of wine may taste better with different foods, but in reality, everybody's palates are different so everybody has different opinions about flavor and taste. Here are some tricks and tips you can use at restaurants to make yourself sound a bit more educated in the wine department:
1. Conduct some quick research in advance. Especially if the event is something extremely important or serious such as a business meeting, you may want to do a little bit of research before going out. While many menus are online or available within a smartphone app, it is possible - and quite easy - for you to view the wine list prior to your scheduled appointment. This does not necessarily mean that you have to choose exactly what you are going to order, but looking at the list and menu in advance will give you an idea of what is available and how much everything costs. This way, you can at least come up with a few choices or ideas beforehand.
2. Don't be ashamed to ask for help. That is what your sommelier is there for. Chances are, in these upper-scale restaurants, your server is very proud of, and familiar with their wine lists. Give him or her some guidelines regarding what style wine you prefer, and ask for some advice or suggestions. For example, express that you like lighter, sweeter wines, and ask what they would recommend for you. Also try stating that you really like a specific wine, like Cabernet Sauvignon, and ask for something similar, but new to try. In addition, you can inform your sommelier of what type of food you are planning to order, and ask for their wine opinion based upon that.
3. Try sending your sommelier a subtle message. If you're worried about the price of the wine that your sommelier may suggest, try sending them a subtle hint about what you can afford. One way to do this is by holding up the menu and saying something along the lines of, "I'm looking for something similar to this one," while pointing to the price, rather than the wine. Your sommelier should pick up on your signal and suggest various wines that are comparable in price range.
4. Try a variety of wines. The smart way to do this is to order by the glass, not by the bottle. Let your server know right off the bat that you are interested in trying different wines to see what you like best. If you give your sommelier feedback with each glass, he or she may be able to recommend another one based on your feedback.
There is no reason to let a little anxiety stop you from enjoying a delicious part of your meal. All it takes is a little homework, some bravery, and good communication. So the next time you have fancy dinner plans, or you're out at a restaurant and worried about the wine scene, try any or all of these tricks and tips to become more confident in the wine department. As with anything, practice makes perfect. Trying various types and flavors of wines will eventually expand your palate, your knowledge, and your experience with wine overall.