5 Halloween Marketing Tips for Your Restaurant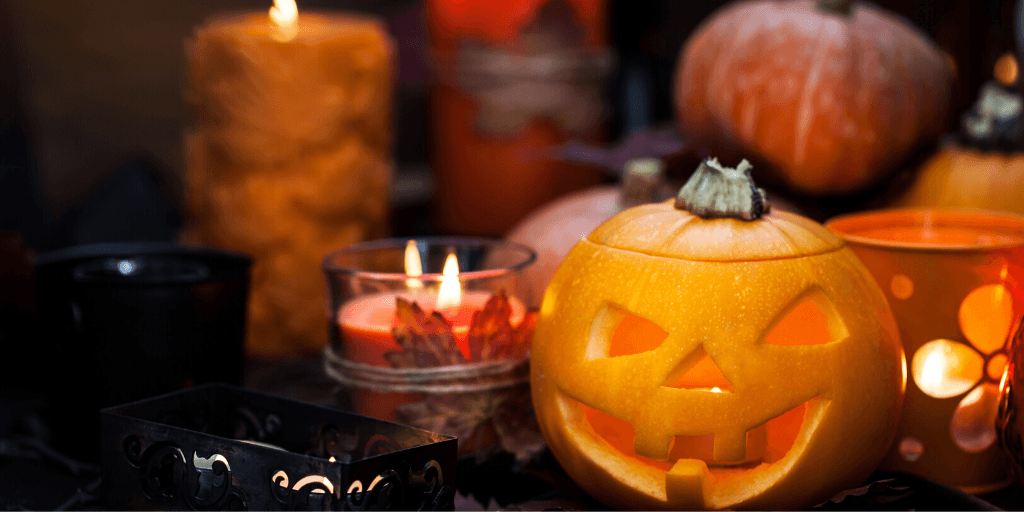 Holidays are a great way to promote your business. With Halloween quickly approaching, this is an incredibly smart way to market your restaurant, especially since Halloween is such a fun holiday! From Halloween decorations to Halloween specials, there is an endless number of ways to use this holiday to promote your business. Here are just five of the fun ideas.
1. Halloween-themed foods and drinks. Offering Halloween-themed foods and drinks could be brand new items, reinventions of already-existing items on your menu, or even simply changing the names of already-existing items. Some examples of new appetizers or entrees could include pumpkin soup, apple cider beef stew, and pumpkin chili. Some new special desserts may include pumpkin pie, carrot cake, and cookies. Reinventing some already-existing items on your menu is a fine idea as well. For example, if your restaurant offers a shrimp fettuccine dish, try using black fettuccine with shrimp and butternut squash to turn it into a Halloween-themed entree. Simply renaming already-existing items is easy and fun as well. Any red soups can be called Vampire's Blood, chicken fingers can be referred to as Zombie Fingers, spaghetti can be called Snakes or Worms, and any type of juice can be referred to as Bug Juice or Monster Juice.
2. Halloween decorations. Whether you have your customers and staff hand-make all of your decorations, or you purchase them from the stores, dressing up your establishment with Halloween decor is always a fun way to celebrate the holiday and increase your business. Another possibility, if you'd rather not go all-out with the holiday decorations, is to spread some simple orange and black pieces of decor throughout your restaurant.
3. Halloween party. Everybody loves a good party - children and adults alike! From pumpkin-carving parties to costume parties, there are tons of party ideas you can choose from to celebrate this fun holiday with a party! You can even bring in outside sources for additional entertainment. Consider extras like face painters and balloon artists for children, and fortune tellers and musicians for adults.
4. Costumes. Having all of the staff in your restaurant wear costumes around the holiday is one way to push the costume idea. Another is to have a costume contest for adults, kids, or both. The reward for best costume could be something along the lines of a gift certificate to your restaurant. In addition, you could encourage children to come to your restaurant dressed in costume, and offer a free meal to any child who comes into your restaurant in costume.
5. Social media. Using social media is one of the best ways to promote your business all year round. Doing this around holidays is just much easier and much more fun! Post announcements on Facebook, Twitter, and the like about food and drink specials, themed parties, special events, or whatever you may be promoting.
As you can see, there are many ways to market your business around the various holidays. No matter what method you choose to promote your establishment this Halloween, above all else, don't forget to have fun doing it!