Juice Bar Evolution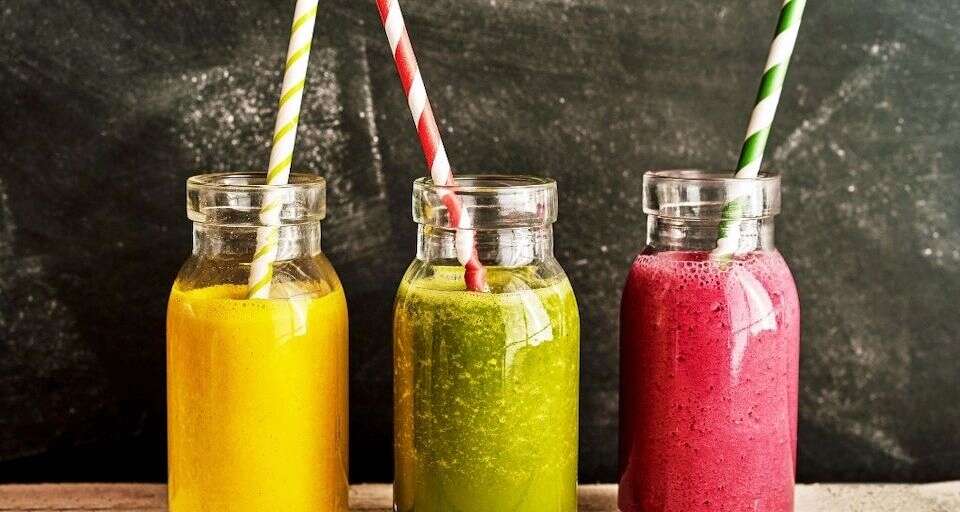 With the health-crazed trend in full-force, juice bars are ever evolving to meet the needs of the evolving juicing demands. But many are hesitant to even get into the juice bar craze, as it's a costly investment in both equipment and produce, and the market is ever-changing. Venturing out past the traditional juice selections and towards trendy favorites can keep you ahead of the game and on top of your profits.
Charcoal : It might sound like a strange additive, but charcoal can help with digestion and reducing reflux symptoms. With claims that charcoal can leach toxins from the gut, many juice aficionados are looking to add a little charcoal into their juices.
Image: popsugar.com

Chlorophyll : Sure, it's something you'd be more likely to hear about in a biology or botany classroom, but juicers are looking for a little more 'green' in their green juices.

Exotic Herbs : If you're into the interesting and savory, traditional Chinese herb juices are probably your deal! at The Squeeze in New York, management is opening a new permanent outpost at Chelsea Market that will feature tinctures created by herbalists related to each of the five elements in the Chinese elements wheel, as well as an option to pick a blend based on your astrological sign.

Macerating : Eater Magazine reports, 'Owner Dan Galligan engineered a machine that creates pulp (from which the juice is extracted) at a much lower speed than other juicers: about 190 RPM versus 1000 RPM. He and his wife Medea, a nutritionist, say that their process keeps produce temperature lower, thus less oxidation occurs and more nutrition remains. Their all-organic juices are then cold-pressed, as has become the gold standard. A side benefit is that the juices tend to be brighter and separate less, they say.'
Adding a menu that includes a "flight" of juices, with each offering delivering additional flavor bursts and benefits, is a unique way to serve fresh and interesting juice selections. From savory to sweet, these items could broaden not only your menu but your customer base - and your bottom line. In fact, many green juices (literally) will start to take the forefront as the healthy culture continues to evolve. Think: Pea Juice and Spinach Smoothies.
For large quantities of juice, whether your restaurant is buffet-style, quick-service, or simply just a juicebar, you'll want to consider investing in a Grindmaster Automatic Juicer. With the ability to juice 45 oranges/minute, the output can cater to any large-restaurant facility and is a wonderful display item to showcase your restaurant's equipment! For smaller batches, a centrifugal juicer is enough to do the trick! For individual servings, the Hamilton Beach Manual Juicer is perfect, allowing for fresh-pressed juice on-demand for each customer. Additionally, invest in an ice machine that ideally creates crushed or small cubed ice to not only cool juices but to also reduce the amount of juice per serving! Also, a well-maintained and appropriately-placed beverage dispenser can allow for easy juice dispensing both in the kitchen and on a buffet line.
DAMON SHRAUNER
Sales Consultant
E Friedman Associates Inc
T: 516-882-1955
D: 712-389-6805
F: 605-782-9015
damon@ckitchen.com