Convenience for Millenials: How C-Stores are Capturing the Millenial Market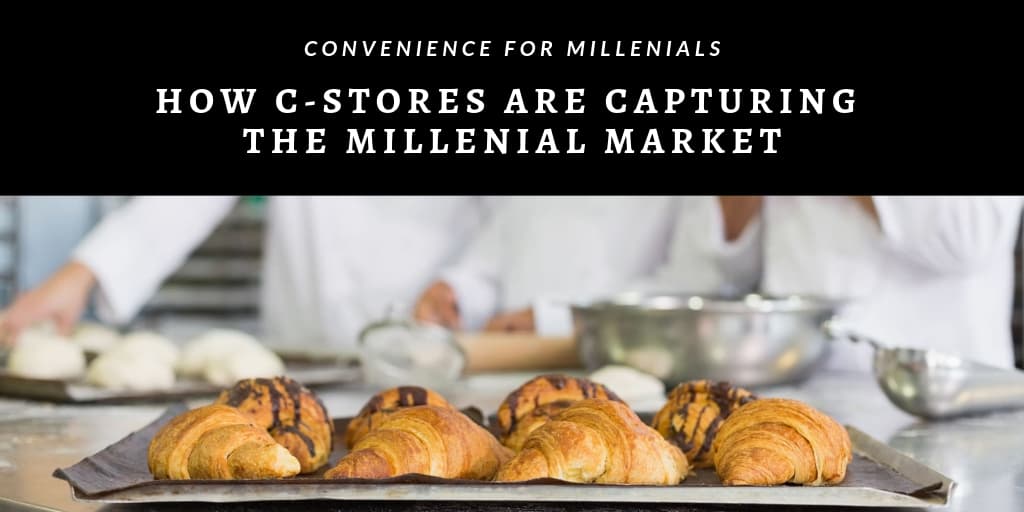 Convenience stores are notorious for capturing sales based on impulse buys, and who better to market those impulses towards than the Millennial generation? Millennials are notoriously wary of companies that over-market their product or continually offer 'great deals' but instead are more inclined to open their wallets when a surprise deal pops up or when an item simply seems too good to pass up. The spontaneity of Millennials is best felt in the foodservice industry by C-stores who are willing to make the extra efforts to tap into that market.
So what does it take for a C-store to truly succeed when targeting Millennials? We have to keep in mind many of the qualities that Millennials value when it comes to their purchasing decisions. Transparency, authenticity, customization, and a small price tag are all valued within the Millennial customer market. Together, these qualities create a product viewed as a great value for those in the Millennial generation.
The value of a product is judged much differently by those within this generation. For instance, those in older generations may find it strange that Millennials are actually open to the idea of purchasing niche food items like sushi or artisan sandwiches from C-stores with the understanding that the ingredients and presentation of those items are of high quality. Instead, older generations would likely take their business to those specific restaurants like a sushi bar or cafe.
In order to truly reap the benefits of Millennial preferences, a C-store operation should take into consideration the following:
Value: While Millennials tend to work in a tight budget, their perceived value of an item reigns supreme. Offering high-quality ingredients with customizable options - and at a relatively low price - is the key to success for C-stores.

Small Plates: Shareable items tend to sell much better with Millennial generations than most others, as they're more inclined to be adventurous with their food selections. By offering small tapas-sized plates or options, Millennials will many times opt to purchase a few of these menu items as opposed to one monotonous meal. In the end, this typically racks up a few extra dollars on each ticket.

Adventurous: As we've just mentioned, Millennials tend to be more adventurous with their food selections, so C-stores are more likely to see increased sales when they offer small plates with a wide variety of flavors and styles. Offering many selections is only going to be successful if those selections are different from one another, and the more exotic and different you can make your items, the more likely you are to sell more in the end.
To truly capitalize on Millennial preferences, be sure to offer a wide variety of small plate items with ingredients that are honest and transparent. Don't oversell your products, but be sure to tap into the Millennial market with the impulse-driven system that C-stores are most famous for!