How to Choose the Perfect Restaurant for Your Business Meeting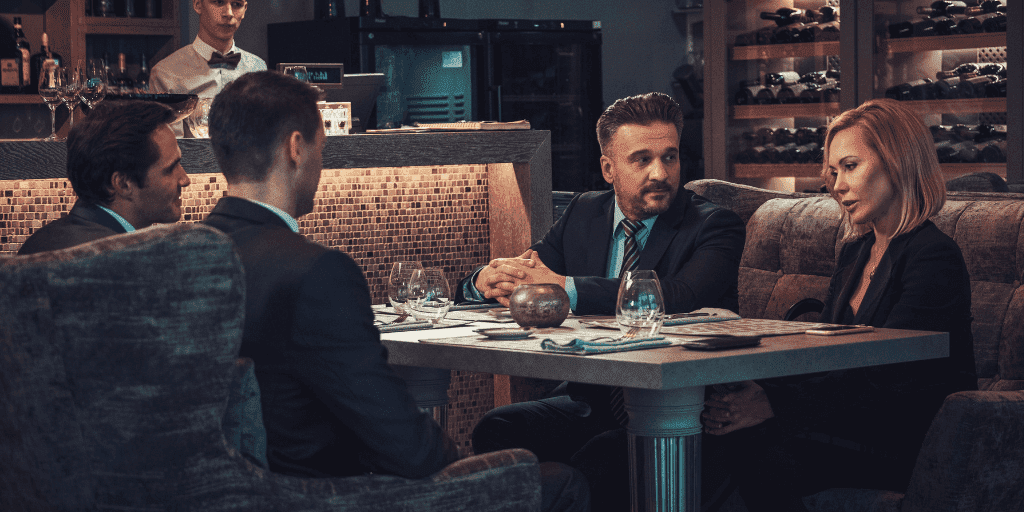 As you can imagine, choosing an appropriate location for an important meeting is absolutely crucial in the business world. When deciding on a restaurant to hold your meeting at, it is critical that you ensure everyone involved is as comfortable and content as possible, and that the meeting will be as much of a success as possible in the end.
Outlined below, are four different styles of business meetings, as well as the various types of restaurants that would be best suited for each one.
1. A business meeting aimed at closing a deal

a. Choose an impressive restaurant with fine dining, superior service, and a three-course meal. This will allow you to designate the first course for building a rapport; the second course for sealing the deal; and the last course for discussing the fine points.

b. Choose a quiet environment with spaced-out tables, so that you can be as intimate as possible to allow complete honesty and openness when negotiating.
2. A networking business meeting

a. A lunch setting - not too formal - is the best type of restaurant for this type of meeting.

b. Since you are not very familiar with your colleague, choose a location that is an equal distance between the two of you.
c. It is wise to choose a few restaurants at reasonable price points, in sensible locations, and with a variety of menus, and then let your colleague make the final decision.
3. A team-building business meeting
a. For this type of meeting, choose a location with high levels of energy, unlike the previous two.
b. For example, many strong teams go out for happy hour or a meal at least once per month, in order to build a stronger rapport, to get to know each other better, and to have a good time outside of the office.
c. The best locations for this type of team-building include bars or restaurants with games, appealing happy hour deals, and lots of energy. All of these things are a nice break from the usual office atmosphere, and allow the employees to destress and have a good time together.
4. A one-on-one business meeting
a. Now, this could mean several different things. It could be a meeting to discuss a promotion or good news, or it could be a meeting to share negative feedback with your employee. Either way, this type of meeting is usually about your employee so it is best to let him or her choose the restaurant. If your employee chooses somewhere outrageous, give him or her some options to choose from as suggested previously.
No matter what type of business meeting you are having, it is important to remember that location is key. When deciding on a restaurant for your meeting, be sure to consider to all of the factors that could make or break your meeting.