Best Christmas Wines: Choose The Perfect Bottle of Red or White Wine For Christmas Dinner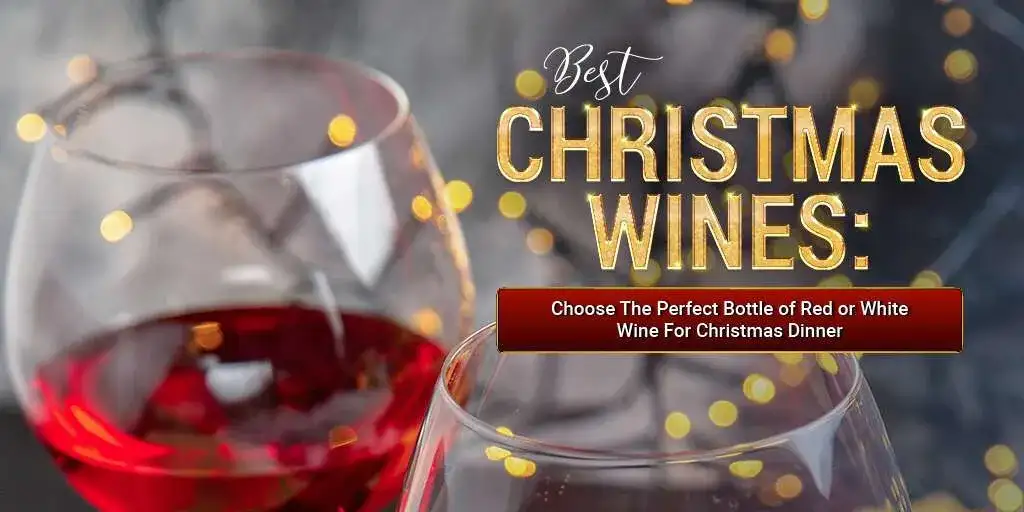 The winter holidays are here, and it's time to enjoy and celebrate with family and friends. A festive round of Christmas wine or Christmas cocktails will help everyone get in the mood. Make some delicious Christmas punches for your guests and create happy memories. You can opt for white Christmas wine or Christmas red wine for your guests.
Christmas Drinks For Your Guests
Pick some delicious cocktail recipes or wines for your Christmas dinners. You can make Christmas margaritas, Christmas mojitos, citrusy spritzes, or egg nogs. For teetotaler guests, you can serve ginger ale, white chocolate smoothies, and virgin mojitos. Opt for any drink for a stress-free time during the holiday season. Everyone wants to celebrate in style with a Christmas drink in hand.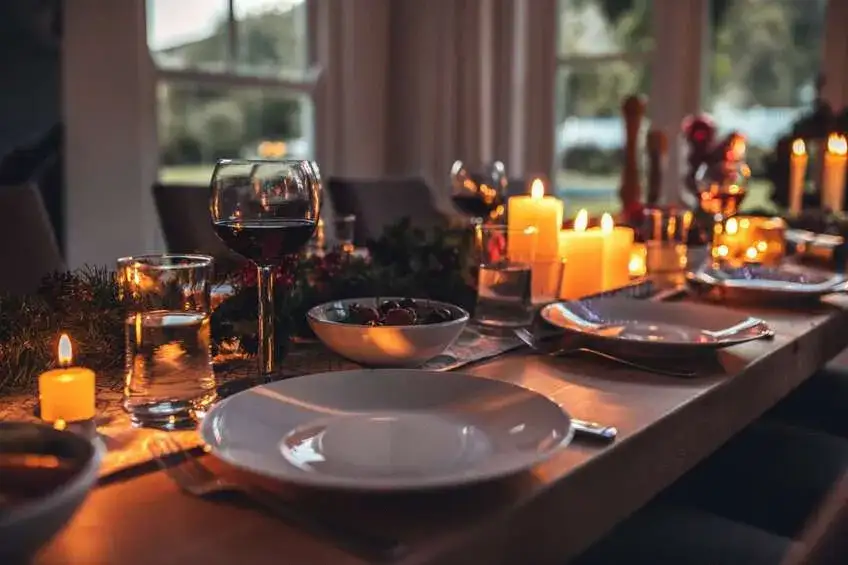 Top Holiday Wines For Christmas Holidays: Red Wines
Start your holiday season in style with the best Christmas wines. You can serve or gift these wines during the Christmas holidays. Here is a list of the best Christmas wines that you can serve during Christmas:
Pinot Noir: This is one of the best holiday wines that can be paired with turkey dinner, chicken, meat, or veggies. You can opt for Pinot Noir from Sonoma or Oregon, which goes perfectly with heavy Christmas or Christmas eve meals.
Shiraz: Shiraz is considered one of the best wines for Christmas dinner. It is a low-key wine that is apt for dinners with friends or family. Choose from Barossa Valley Shiraz wines for your Christmas dinner.
Barbera: Barbera is perfect for holiday parties. It is a top-rated wine that can be your go-to wine for Christmas dinners or Christmas eve dinners. You can share a glass of Barbera during your holiday travels with close relatives or friends. Barbera is ideal for holiday feasts, and everyone across the age group generally likes it. It is a natural crowd-pleaser, because of which it has been termed 'the ultimate party wine'. Barbera has the right amount of fruit and spices that work well with heavy dishes.
Etna Rosso: Etna Rosso is an Italian wine that originates from Sicily. Recently, Etna Rosso has become a crowd favorite. It has become a part of office parties, holiday parties, and family gatherings. It is made from Nerello grapes, which gives it a distinct flavor. Etna Rosso has red fruit aromas like strawberry or cherry. The taste also includes vanilla, leather, spices, and anise.
Brunello di Montalcino: It is an acidic red wine that can be perfectly paired with meaty dishes. You can pair it with pot roast, ribeye, or winter stew. It has a natural sandalwood characteristic which makes it an ideal accompaniment for a variety of dishes. You can store Brunello di Montalcino safely in wine cellar cabinets for long periods of time.
Port: Port wines are perfect dessert wines that are an all-time classic. It can be paired with cheese, chocolate, meat, chicken, seafood, pasta, or pizzas. Authentic Port wines originate from Portugal. Port is a fortified red wine that has a rich and complex flavor.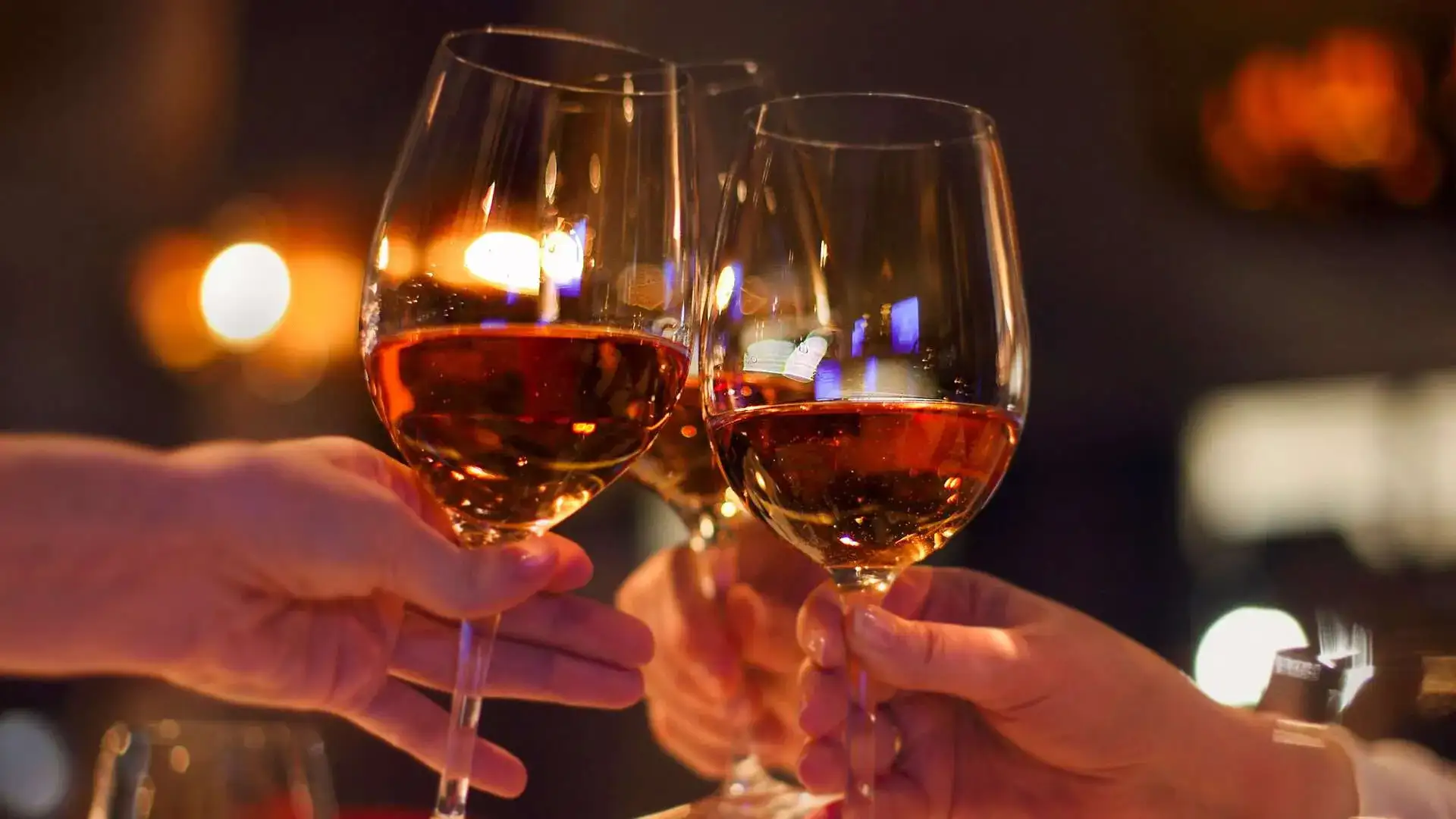 Best Wines With Christmas Dinner: White Wines
You can choose from a wide array of white Christmas wines that can be paired with heavy Christmas meals or appetizers.
Moscato: Moscato is a sweet wine that is gaining traction as a holiday wine. Opt for Moscato wines from Asti, Italy. These affordable yet flavorful wines are available across all wine stores. Moscato is a rich and layered white wine. Moscato has low-alcohol content, which makes it ideal for people who want to taste white wine during heavy Christmas meals without getting too tipsy.
Chardonnay: Chardonnay is the ultimate white wine paired with seafood, meat, chicken, dessert, or pasta. Christmas parties become livelier with a glass of white Chardonnay. It is a popular wine across different groups. You can serve Chardonnay during Christmas lunch or dinner, depending on your preference. Chardonnay is a perfect accompaniment for delicious crab dishes.
Champagne: Champagne is a type of sparkling white wine that originates in Champagne, France. Christmas celebrations with friends and family need a bottle of sparkling white Champagne. Opening a Champagne bottle is a momentous affair; you can open a bottle in the midnight or at a Christmas dinner.
Riesling: Riesling is a contemporary white wine that has a distinct taste. You will find notes of peach and citrus in a glass of Riesling. It is a perfect accompaniment for cheesy or spicy appetizers. You can also pair Riesling with Turkey or ham. Riesling primarily originates from the Rhine region in Germany. It has flowery aromatic characteristics, which make it a natural crowd-pleaser.
Gewürztraminer: Gewürztraminer wines are made from delicious white wine grapes that have pink skins. These aromatic wines have a gold color texture. They have a light lemony flavor with some hints of cloves, rose petals, and honeysuckle. You can serve chicken, turkey, meat, oysters, or crab with these wines.
Brut Sparkling Wine: They have a bubbly texture, and you can create delicious mimosas with Brut sparkling wine. It has a distinct taste that can be paired with red or white pasta, grilled chicken, or other appetizers.
La Jalousie: With La Jalousie sparkling white wine, you can serve cheese balls, pizzas, seafood, and meat dishes. They are made from Chenin blanc grapes and have a light fruit-based flavor. It is also a refreshing white wine that can be served with Christmas lunch or dinner.
Endless Crush Rose: Endless crushed rose is a perfect wine that you can enjoy with your near or dear ones. They are made from Pinot Noir grapes, with notes of watermelon, strawberries, and grapefruit. You can serve it with cheese platters, portions of pasta, or pizzas. Endless crush rose is best served chilled.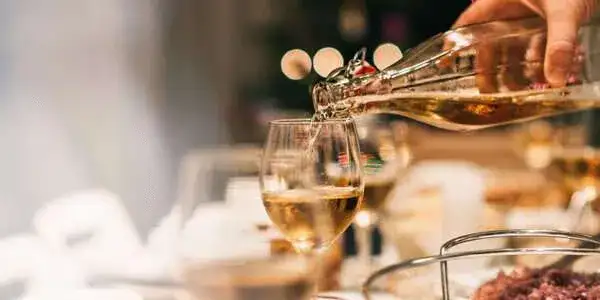 List of Essential Equipment Needed For Wine Storage
Wine Carts: You can opt for commercial wine carts that are perfect for wine cellars, restaurants, hotels, and bars. With wine carts, you can store and serve wine easily. These carts are designed to hold wine at an angle that keeps the cork wet or moist.
Wine Glasses: Perfectly shaped wine glasses help the wine connoisseur absorb different aromas. There are various types of wine glasses available for red wine, white wine, or champagne.
Wine Cooler Dispensers: These are designed to store and serve wine at ideal conditions. Commercial wine cooler dispensers are perfect for serving various types of wine. Choose a multi-channel wine cooler dispenser for your bar, restaurant, or home.
Wine Dispensers: These are ideal for dispensing draft wines. Wine dispensers have wine kegs that can hold large volumes of wine at ideal temperatures.
Wine Merchandisers: Wine merchandisers are perfect to display popular wines or a carefully collected assortment of wines. With wine merchandisers, you can even store and merchandise your most popular wines.

You can opt for the above listed wines for a perfect wine Christmas or replace them with other crowd favorites. You can replace a bottle of Chardonnay with Viognier, or a Barbera red wine bottle with Rhone GSM blend. With Christmas red or white wines, you can start your Christmas celebrations with the perfect accompaniment. Select a few bottles of red wines or white wines for your Christmas party. Most people opt for wines that are natural crowd-pleasers or crowd-favorites. For example, if you want to play it safe, opt for ultimate crowd-pleasers like Pinot Noir or Shiraz.
For large Christmas parties or Christmas gatherings, you can choose from an assortment of excellent and affordable wines. Opt for the perfect glass of wine for your budget, taste, meals, and family.