Slowfood and Healthy Menu: 5 Vegetarian Winter Dishes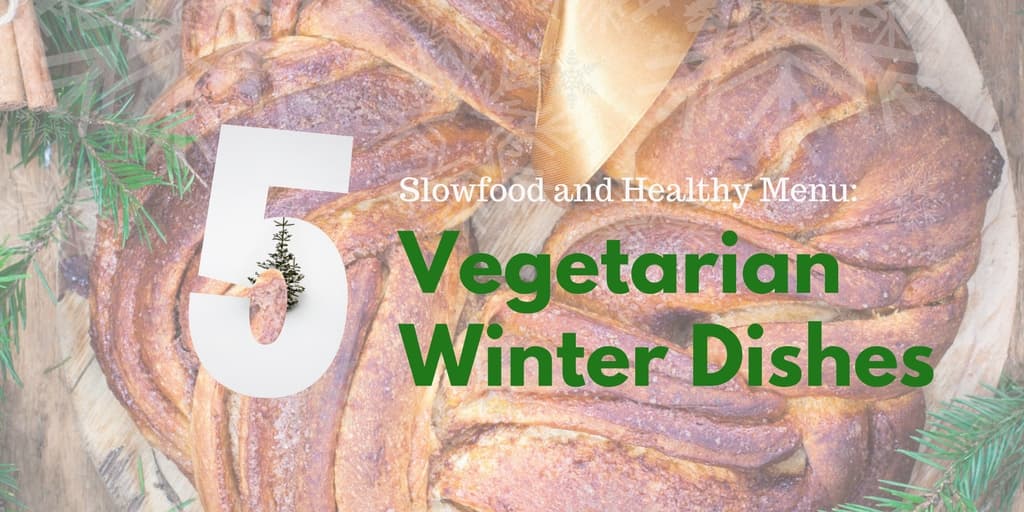 Do you have a winter menu that caters to vegetarians in your restaurant?
According to the Vegetarian Times, 7.3 million people in the U.S. follow a plant-based diet and identify as vegetarians. This translates to 3.2 percent of the entire country's population who profess to consume no meat based products. Winter is a time where we all crave wholesome, hearty meals that fill us up and keep us warm.
Many restaurants often forget, however, that there are people who would love to dine at their restaurants, but are unable to because there are no vegetarian dishes on offer.
So, if you don't yet have vegetarian winter dishes on your menu, here are five of the tastiest, cost-effective meals your restaurant can offer that promise great returns.

1. In-House Sandwiches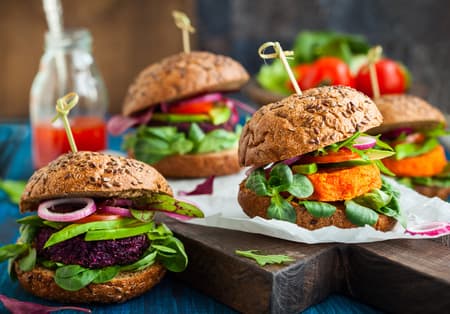 Subway's Footlong Veggie Delight is one of their best-selling vegetarian subs thanks to its great taste and the fact that it meets a need among vegetarians. It's clear to see that serving in-house vegetarian-themed sandwiches is a service that will be greatly appreciated by the scores of customers who pass through your restaurant's doors each week. You too can make your own in-house vegan sandwiches.
Here's an easy start: Make sandwiches using wheat bread, Swiss cheese, onions, cucumbers, lettuce and green peppers. For added texture you can offer to add a light dressing like mayonnaise or mustard onto the sandwich if customers want it. This is just one example as you can make plenty of different sandwich variations.
2. Tagliatelle Pasta Served with Mushroom, Thyme, and Garlic Sauce
Nothing is as filling and satisfying as a well-cooked pasta dish. A dish that never fails to deliver is tagliatelle pasta served with creamy mushrooms in a garlic and thyme sauce. This recipe is one that was featured on Huffington Post as one of their 63 hearty to-die-for vegetarian recipes. The dish itself isn't difficult to prepare and requires simply cooking the pasta till done, or by following the instructions on the packaging, and cooking mushrooms in fresh cream and adding the thyme and garlic to taste.
3. Curried Vegetable Pie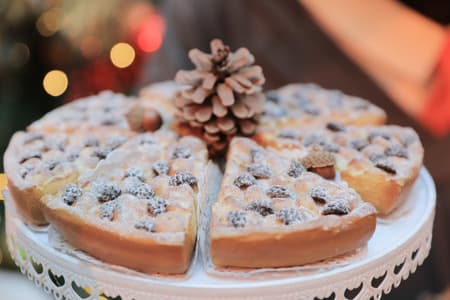 Just because one is a vegetarian does not mean they cannot enjoy all the goodness life has to offer in pies. Here is a great vegetable based pot pie recipe guaranteed to have vegan customers coming back for more.
Not only are the curried vegetables tender and delicious, but the puff pastry that makes up the crust gives just the right amount of crumble that's characteristic of all well-baked pies. Another great feature of this pie is that it only takes 30 minutes to cook and it can be served as a meal on its own, or alongside other meals, if so desired.
4. Black Bean Soup
No winter vegan meals list is complete without including at least one soup, and the soup of choice here is black bean soup. Black bean soup is nutritious, healthy, tasty, and fulfilling. You'll be able to make a lot of it at one go, and serve it all throughout the day. This is good as it reduces the amount of energy needed per meal. This, too, allows you effectively cut back on costs so you get to save more money.
There are other soups you can also consider depending on the cost of purchasing the ingredients. Other soups you might like to add are lentil soup and pumpkin soup. Pumpkin soup makes a great option during winter because pumpkins are readily available and are most likely to be in season, depending on where you live.
5. Zucchini Stuffed Lasagna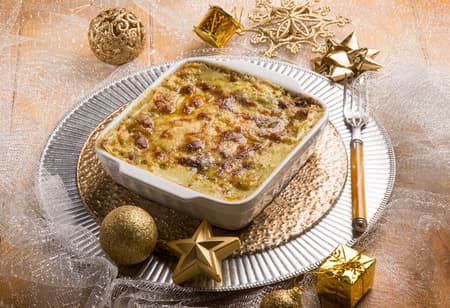 From time-to-time, we all deserve some spoiling and the option of eating some soulfud, something comforting. If your customers are after such a meal, but still want to enjoy a vegan 'cheat-meal' then this would be a great option for them. Instead of using meat, this lasagna is layered using zucchini and stuffed with corn and covered with cheese and cream before being placed in the Commercial Oven. The result? A delightfully cheesy, healthy cheat meal for all your vegan customers.
Increase Your Menu – Increase Your Revenue
You'll never know just how much business you're losing out on by not offering a vegan winter menu. The best way to find out is to include these five recipes above and watch how many more requests for vegetarian soulfud you'll receive. So, increasing your menu is also one sure-fire way of increasing your revenue.