Future Internet and Mobile Influencing of the Restaurant Menu Designs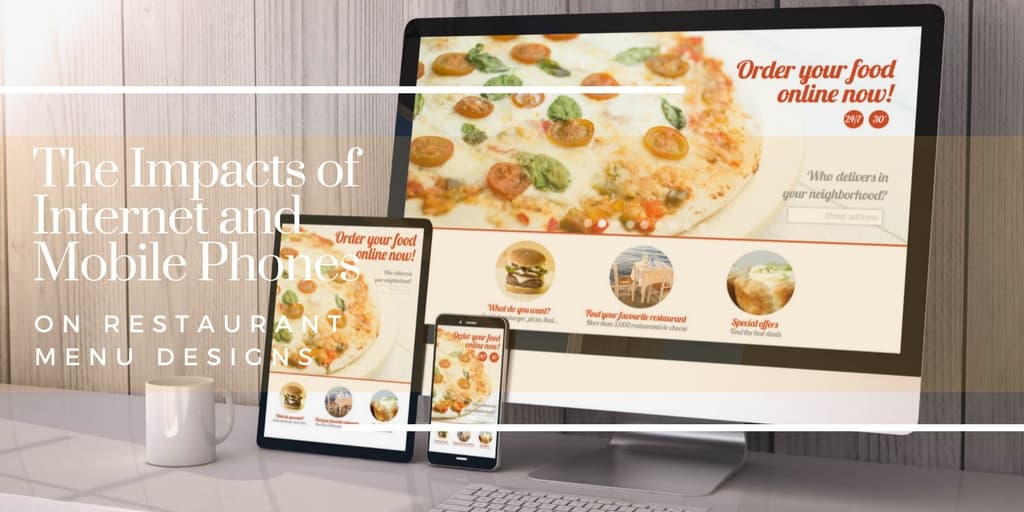 From the methods of cooking all the way to dining, modern technology has affected absolutely everything in the restaurant industry. Internet and mobile services have touched all aspects of the dining experience for both the customers and restaurateurs.
You have probably noticed these changes over time.
Today, a customer is able to give reviews on the services offered by a specific restaurant, check into restaurants, and communicate with their favorite chefs about their services in the comfort of your home.
The trends on the menu designs are, however, one of the most noticeable changes that the internet and mobile phones have brought to the restaurant industry.
By simply looking at a menu's design, you can immediately tell whether or not you'll dine in a particular restaurant. And if you decide to dine there, the menu design will also affect what you will actually order.
From beautifully colored hardcopy menus to electronic and online menus, menu designs have tremendously changed over the years. All these changes on design, layout, appearance, and types of pictures are meant to solve customer complaints and improve the general service delivery.
So How Will the Internet and Mobile Phones Influence Future Restaurant Menu Designs?
You are probably wondering how menus will look like in the years to come. With the increasing use of the internet and smartphones, here's what we can expect:
1. Extensive Use of Electronic Menus
Approximately 4 out every 10 customers admit to having used electronic menus to order their meals. This is already a trend in the restaurant industry and there's positive feedback from customers.
However, restaurateurs are set out to ensure the electronic menus have the following features:
Simplified language and translation: Most restaurants have menus in one language despite having customers who speak different languages. You may have already come across this problem. In the near future, electronic menus will have several translations available.
Easily updatable menu: At times, updating the menu to comply with the customers' preferences, new health laws, or required standards is difficult. The electronic menu may be easily programmed to allow such changes to ensure you are always on the right track. Moreover, adding new items and changing prices become so easy. With just a few clicks, you will have avoided continuous verbal explanations about the price difference.
Remote control: With just a click of a button, the restaurateur will be able to change prices or eliminate items no longer available on the menu without any stress. Managing more than a single restaurant will also be easier.
Easier service provision: Electronic menus allow you to place orders more conveniently. This will reduce the number of misplaced orders and delays since once an order is placed, it automatically adds to the queue and saves time.
2. Use of Online Menus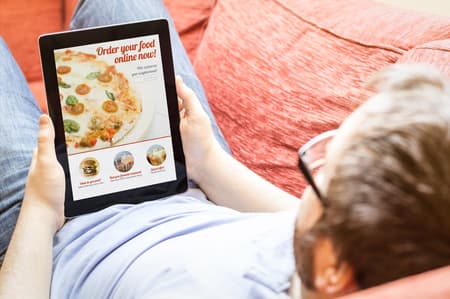 Through online menus, you are able to order for pick-ups, food delivery, and reservations.
Restaurateurs can create mobile applications of their menus and through this, customers will be placing their orders in no time. With just some internet connection, they're good to go.
With the continued use of internet and mobile phones, menu mobile applications will be a necessity for each and every restaurant.
Just a few clicks and you will be enjoying scrumptious meals without any hassle or stress.
The Future of Menus Is Here with Us
We are all excited about the future of restaurant menu designs. The problems of hardcopy menus and the inconvenience of language barrier will soon be a thing of the past.
Moreover, with online and electronic menus, you will get to know the ingredients as well as the history of a particular meal before ordering it. This will come in handy when trying out new food in different restaurants. Ordering food has never been this easy!