All-Day Breakfast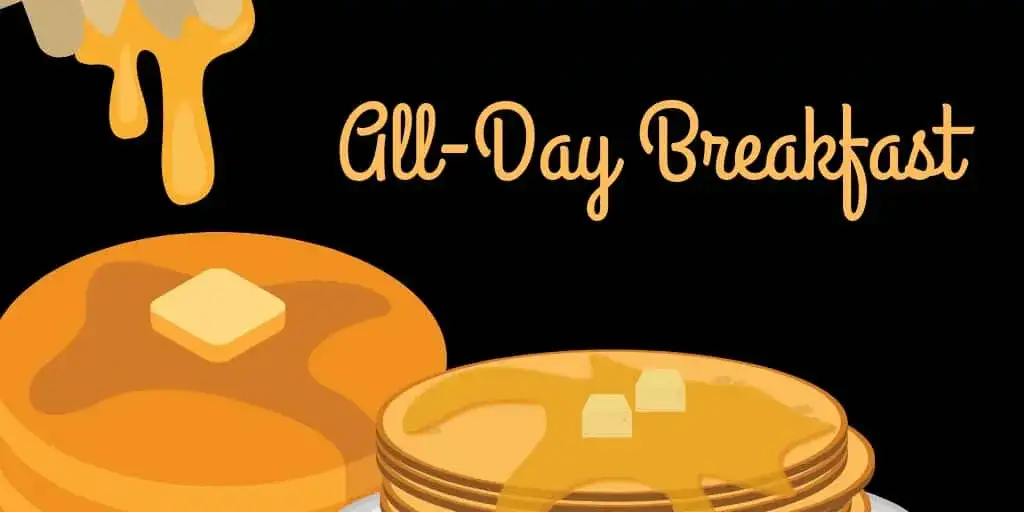 Breakfast is one of the most popular meals of the day. Additionally, 67 percent of chefs responding to a survey about trends for 2015 stated that ethnic-inspired breakfast items (e.g. Asian-flavored syrups, Chorizo scrambled eggs, coconut milk pancakes) was a "hot trend" for restaurant menus in 2015. Taking this one step further, many restaurants have started incorporating these trends and breakfast items into their menu for all-day satisfaction. Take McDonald's, for example. As one of the largest fast-food chains in America, it seems strange that they're just now starting to capitalize on breakfast demands, and they're so late to the game in fact that their rivals have already gotten a leg up in the game. If you haven't considered adding breakfast as an all-day menu offering, then the phrase 'better late than never' is appropriate!
For restaurants that already offer breakfast during the morning hours, switching over to an all-day setup can be simple. Unfortunately, many run into issues where space is concerned. For restaurants like McDonald's, their griddle space is prime real estate, and continuing to offer breakfast items typically prepared on a griddle can start to encroach on regular menu items later in the day like burgers. If your establishment falls into this type of categorical setup, then you'll probably need to consider one of the following options:
Upgrade your griddle: If it's griddle space you're concerned about, then it might be time to consider upgrading to a larger model or investing in an additional griddle to handle the overflow.

Adjust your menu: If your current menu simply won't be able to handle the pressures of breakfast and lunch/dinner offerings, then it may be time to adjust the menu in its entirety.

Create a smaller 'all-day' breakfast menu: In addition to your regular breakfast menu, you can also have an all-day menu available once standard breakfast hours are over. This can allow for you to maintain your regular lunch and dinner offerings while still giving customers the ability to order some simple breakfast favorites. For your all day menu, be sure to include the basics as well as some interesting options if your kitchen can accommodate.
All day breakfast is aimed at catering to customer demands, and while your actual breakfast menu (during breakfast hours) has the ability to capitalize on trends for the year, your all-day menu can be a simplified version aimed at simply providing customers with the ability to order breakfast favorites at any time of day. With larger chains finally jumping on the bandwagon, it may become a thing of the past for restaurants to only offer breakfast during morning hours.