7 Best Dessert Recipes by Chefs for International Women's Day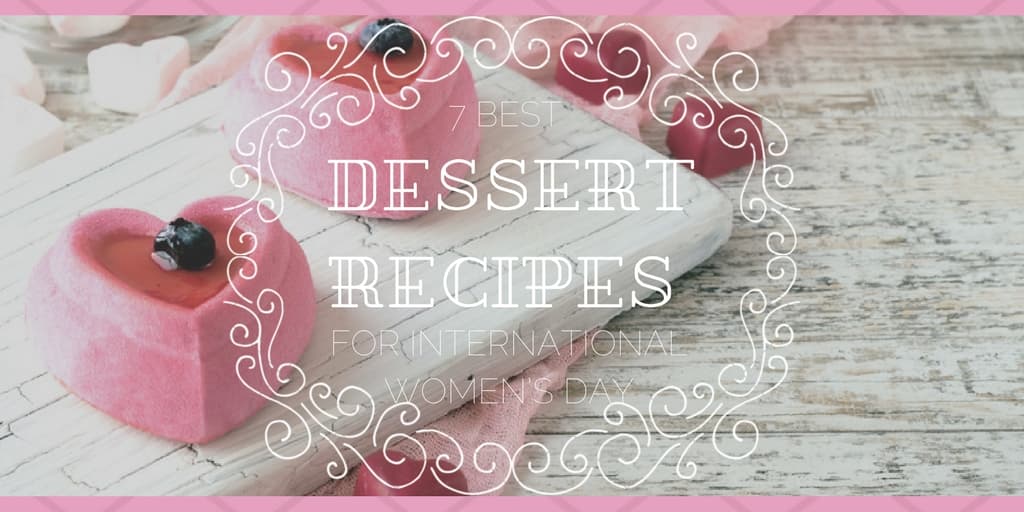 International Women's Day is coming soon, which means that you have a wonderful opportunity to celebrate the special woman in your life.
Whether that woman is your mother, your aunt, or anything in between, there is no easier way to make her happy than to whip her up something sweet.
And, fortunately, making a sweet dessert doesn't have to be hard. In fact, if you check out our seven simplistic recipes for delicious desserts, you should be able to come up with something nice, no matter what your skill level (or lack thereof) happens to be in the kitchen.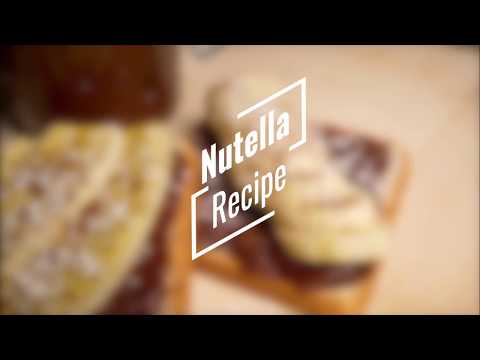 1. Nutella "Flan"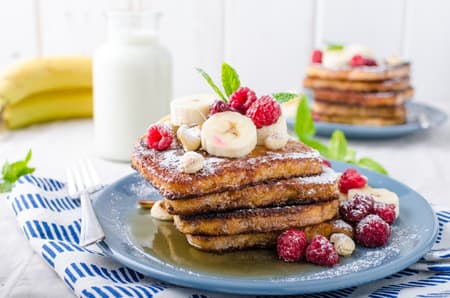 If you are looking for something super easy to make, then why not stir up some Nutella flan?
We promise that this will be one of the easiest recipes that you will ever make in your life.
To get things started, heat your oven to 375 degrees Fahrenheit.
While you are waiting for things to heat up, go ahead and crack two eggs and a half cup of Nutella into a bowl.
From there, mix everything together, adding a pinch of sugar if you'd like your dish to be a little extra sweet. Once everything is mixed together, pour into a small bowl, cook for around fifteen minutes (just enough for a rise) and then serve, adding whipped cream as desired. Your sweetheart will love this sweet treat!
2. Slice and Bake Cookies
If you find the above recipe challenging, then you can take it as a pretty good sign that you need something totally foolproof in the kitchen.
And, fortunately, believe it or not, there are even easier options out there, such as slice and bake cookies.
These cookies literally show you where to cut/slice, so all you have to do is unfold the dough, put the dough on a pan, and bake according to the package directions.
If you are feeling desperate, this treat, perhaps topped with a little icing for extra "oomph" will suffice.
3. "Anything" Pie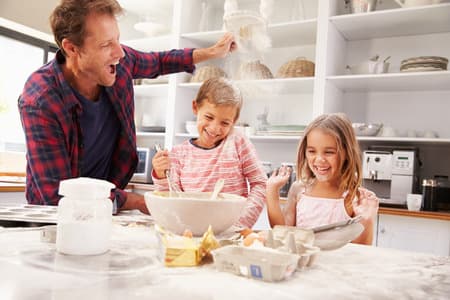 Here is another quick and easy tip for you if you're "challenged" in the kitchen.
Okay, so, if you buy a pre-made pie crust, you can turn just about anything into a pie.
Obviously, you don't want to dump onions or peas into a pie crust and call it a day, but some slices of your favorite fruit or a frozen bag of berries, a little sugar, and a little cream can always make a decent pie if you find yourself at a loss as to what else to make. Just bake it at around 350 until things turned golden brown, and you should be good.
4. Cookie Dough Bites
Want to make something awesome without turning your oven on?
Okay, we've got the solution for you!
Simply buy your favorite cookie dough or, even better yet, the favorite cookie dough of the woman in your life.
Take the dough, roll into yummy, bite-size balls, and then freeze for a couple of hours.
Everyone likes cookie dough, but frozen cookie dough is even yummier. And, if you are feeling particularly adventurous, consider adding these yummies to ice cream. Either way, everyone is sure to love these easy little treat.
5. Dress Up Store-Bought Treats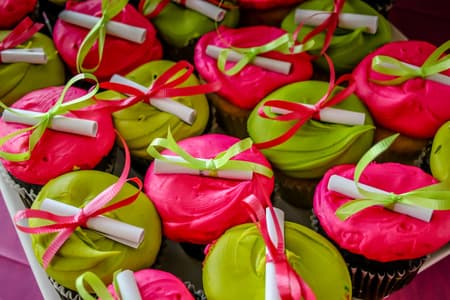 If you have made mistakes with everything else or if you just need something incredibly easy, consider "dressing up" the treats that you can buy at the store.
Whether it is a package of cookies or a dozen cupcakes, adding little extras, like a can of frosting or favorite candies for topping can go a long way toward making this idea just a little bit more special.
6. Microwave S'mores
Who says that you have to be around a campfire to make scrumptious s'mores?
With nothing more than a graham cracker half, topped with a half a Hershey bar, topped with a marshmallow, topped with the other half of that graham cracker - all microwaved for thirty seconds - you can make a pretty delicious s'more that your loved one is sure to love.
7. Chocolate Surprise
Finally, if all else fails, go ahead and buy that standard box of chocolates that every woman gets for Valentine's Day.
If you top it with some love or maybe even a glass of wine or some whipped cream, you can make even the ordinary seem extraordinary.
In fact, that is what these easy recipes are all about- taking something simple and making it special. We'll let you in on a little secret though; the truly "special" part is in the love that you put into making your dish.